The whole point of Tinder is making snap judgments about people based on their looks. Therefore, a good profile photo is of the utmost importance, which makes some of these choices extremely puzzling. We've done some extensive research into the men of Tinder to come up with this list of dos and don'ts that will determine whether your photos get a "nope" or a swipe to the right.
Do pose with a cute animal . . .
And by "cute animal," we don't mean a tiger. Unless it's a baby tiger!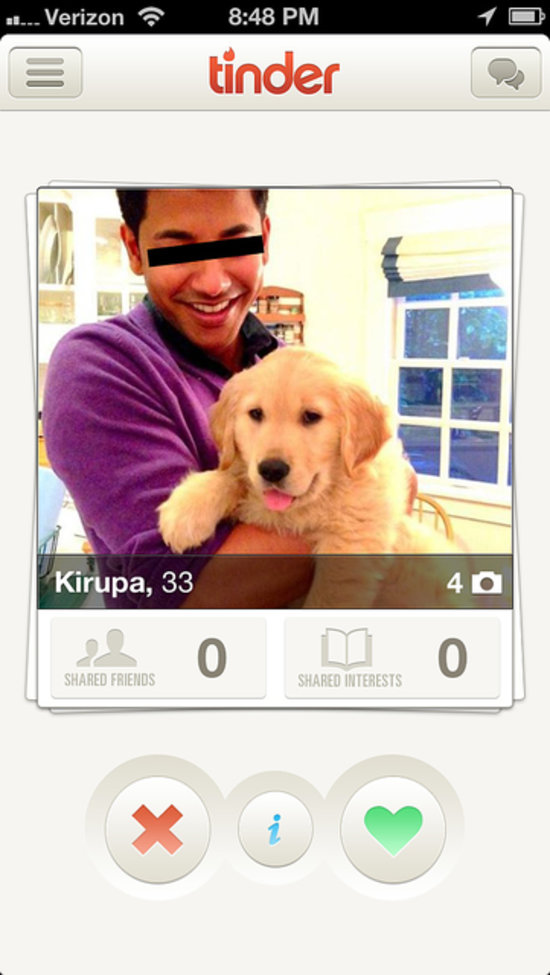 But don't look too excited about it.
We don't want to compete for attention with your cat.
Don't pose with a hot celebrity.
You might think it increases your cred to pose with Ben Affleck, but really it just makes us think, "you, sir, are no Ben Affleck."