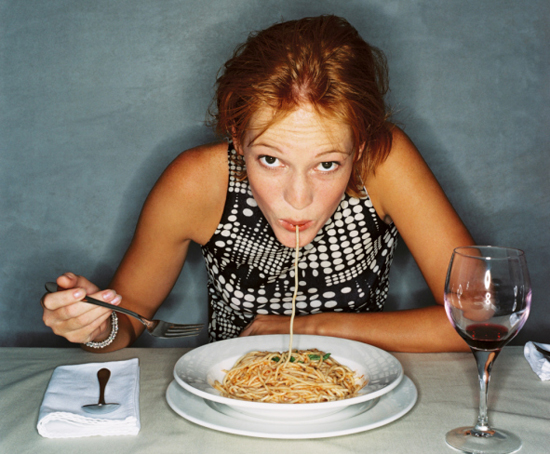 As more and more restaurants start labeling their menu choices with calorie counts, you may think dining out has gotten easier for your diet. Turns out, however, that those calorie labels may not be telling you the full story. A new study in the
Journal of the American Medical Association
found that calorie counts on menus at fast food restaurants and sit-down chains like McDonalds, Chipotle, and Olive Garden
are often inaccurate
. Only seven percent of the sample meals the researchers tested were within 10 calories of their stated counts, and 20 percent of the meals tested differed by more than 100 calories.
Even more bad news: the researchers found that restaurants were more likely to underestimate the calories in healthier food options like salad or soup. Of course, since proportions and ingredients depend on the chef preparing it, restaurant meals can never clock in at the exact amount of calories that's on the menu, but it's surprising that certain meals could be much more than you think.
When you dine out, do you use restaurant calorie counts as a guide, or do you check ingredient lists to decide on what to order?