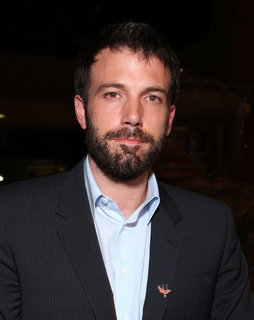 I checked out a panel on combating global poverty this week, filled with a diverse set of people ready to talk about their experiences surrounding the issue. I was super excited to see panel members like ex-Secretary of State Madeleine Albright, former Senate Majority Leader Tom Daschle, and the bearded and articulate
Ben Affleck
.
A humble Ben noted that he felt a bit out of place, but then shared what he's learned from his time in Africa. Ben thinks poverty activists need to re-package their message so it's not so doom and gloom. He argued that it's "more effective to talk about what people are doing successfully. [The successes] gave me added urgency to get involved."
Ben also highlighted how he and other Western folk are received in Africa. He said:

The countries that hold us in the highest esteem are in Africa. We don't carry colonial baggage. . . . [But] Western folks come in with a sense that "this is how it works." Imposing paradigm is much less effective than imposing solutions into social grooves. You hear people say, "If you teach a man to fish . . ." These people know how to fish, they need a pond to fish in.
Does Ben's insight impress you as much as it impressed me?