This question is from a Group Therapy post in our TrèsSugar Community. Add your advice in the comments!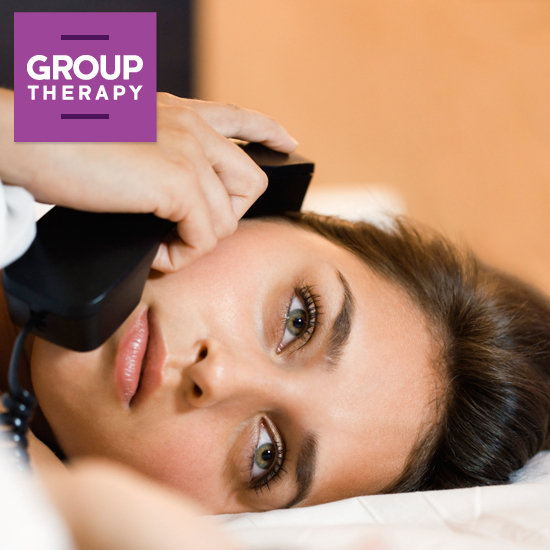 I feel crazy. I've been in a LDR for six months now and everything has been wonderful. Normally, my guy and I get to see each other about once every two weeks (for the weekend). Every now and then, we're away for a bit longer. At the moment, we're unable to see each other for a month. Everything was perfect before the send off. We have talked so many times about what we want in a relationship and what bothers us/what doesn't. Just the week before this one-month streak, he made a point to tell me that he doesn't enjoy marathon bar nights with his single friends and strip club outings. He said that he doesn't want to do these things. Since we've been apart, though, that's all he's been doing every night of every weekend. 
That isn't the part that bothers me. When he talks to me on the phone, he purposely leaves things out then end up coming out later. For example last night he said he was going fishing. The next day, he told me that plans had changed and he ended up going bar hopping on the beach with his single guy friends instead. Later, it came out that after the bars, they all went to party at a "person's" house they met at the bar with this person's friends. After that, it came out that this person was a girl, so were all of her friends, and he didn't go home until 5am. 
The weekend before that was a guy's beach trip. Beach all day, clubs all night. That weekend I was informed (by him) that dancing with girls at clubs doesn't mean anything to him, it's just for fun, and that it shouldn't make me upset. 
I feel crazy because these things bother me so much. I know he's not cheating on me, but it seems like if I'm not there he acts like a single guy. I'm not able to be with him for a month. I'm going out and enjoying myself as well, but I'm certainly not dancing with guys at clubs and going home with guys I meet at bars until 5am. I told him these things bother me and it made him extremely angry. He thinks I have trust issues and that my being upset is ridiculous. I just need some advice on this one. Am I wrong for being upset about these things? How do I handle it? Are these normal issues in a LDR? 
#getthecrazyout
Have a dilemma of your own? Post it anonymously to Group Therapy for advice and check out what else is happening in the TrèsSugar Community.