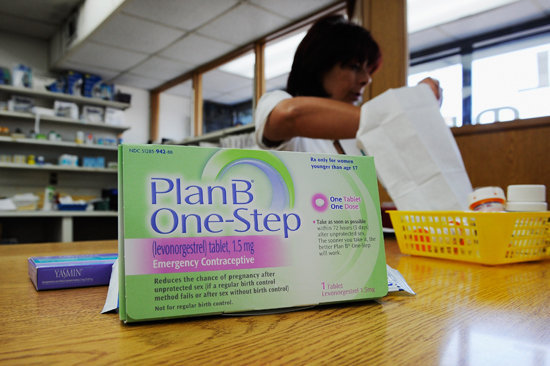 We're happy to present this article from our partner site Yahoo! Shine:
The American Academy of Pediatrics (AAP) on Monday recommended that doctors talk to their adolescent patients about emergency contraception and offer advance prescriptions of Plan B, also known as the morning-after pill, to girls younger than 17.
Related: Should parents allow teens to have sex at home?
"Despite significant declines over the past two decades, the United States continues to have teen birth rates that are significantly higher than other industrialized nations," reads the group's new policy statement, which will be published in the December issue of the journal "Pediatrics." "Adolescents are more likely to use emergency contraception if it has been prescribed in advance of need."
Related: Parents Punish Teen by Posting Goofy Photos on Her Facebook Page. Epic or Awful?
Susan Wood, the former assistant commissioner for women's health at the Food and Drug Administration, called the AAP decision "significant."