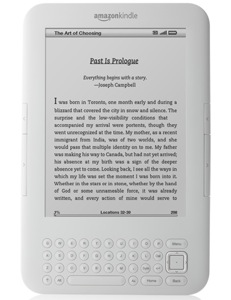 One of the more
appealing aspects of the Nook
was its ability to loan out ebooks to other readers. Now Amazon has allowed lending on eligible books for up to 14 days as well. If you're a short-distance reader like me (I usually read books during my commute, but rarely during other times of day), you may not get to finish a book in that window of time, however, it's perfect for you novel-devourers and those who need a good title to read while on long-distance trips. Best part is, you don't even have to own a Kindle to lend or borrow — you can use one of the many Kindle apps on the Mac, PC,
iPad
, iPhone,
Android
, or BlackBerry devices to take in that wordy bestseller.
Get the details on how to lend and receive ebooks when you read more.