Pixar's first feature film with a female lead, Brave, took top honors at last night's Oscars, snagging the award for Best Animated Feature. While the story itself of a Scottish princess defying tradition of picking a suitor, searching instead for her destiny was award-worthy in itself, the artistic and technical feats — remember Merida's perfectly created curls and the Scottish countryside? — were captivating.
We spoke with one of the behind-the-scenes wizards on the film, Shading Art Director Tia Kratter, on how the crew and artists at Pixar turned the story of a girl in ancient Scotland into a technically and artistically jaw-dropping legend.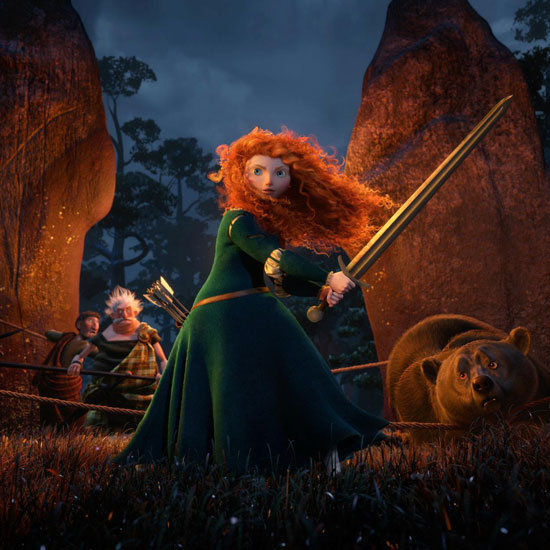 GeekSugar: What are your duties as shading director?
Tia Kratter: My job is to figure out the colors and the textures of everything that is modeled in the film so that when it's modeled in the computer, it has beautiful shape and detail. I figure out how to color it or texture it to make it look believable. If it's a leaf, say, I have to figure out if it's a fresh leaf, one that's dried out in the Fall, or if it's just the vein work [of the leaf]. The same goes with characters — what are they wearing, what's the fabric like, what's Merida's hair like? What color is it? How does it behave?
GS: What sort of research is needed to make the clothing and all visual details of a mythical ancient Scotland accurate?
TK: I went back to London, to the Victoria and Albert Museum where they have old tapestries and a great library of information. We usually start out by doing that, trying to find out what happened in reality [in ancient Scotland], and once we feel comfortable in that world, we feel OK to leave it and add the fantasy back.
Keep reading for Tia's take on the technical feats mastered during Brave's production and her previous work on Monsters, Inc.