While destination weddings are technically held in a location where neither party lives, many of you raised a good point that anytime you travel to the nuptials, it's technically a destination wedding. My friend recently attended a wedding where many attendees flew in from all over the world, and just seeing this welcome box (and hearing her tale) gave me a bunch of great ideas to share: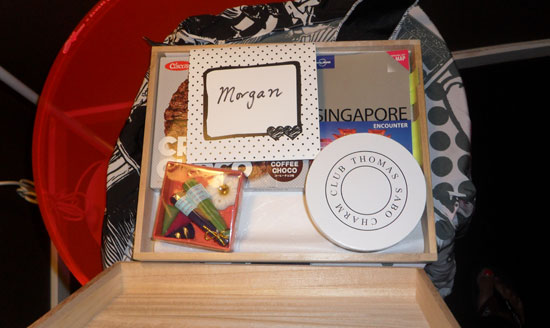 Embrace the digital age — While printed invitations are lovely, the purchase price adds up, especially when factoring in overseas mailing rates. If a simple email invite isn't your style for anything fancier than a weekend bar night or birthday party, consider making a personal video to share the wedding details online. This happy couple had a talented friend who created and edited a short clip so everyone could see it at the same time, for no cost at all.
Follow me on Facebook — For the nighttime celebration on a hotel rooftop, there was a Facebook group and separate flier PDF to share as well. Sure, dear Aunt Sally may not be following you online, but it works for friends and co-workers just attending this portion of the festivities.
Learn about the other things in this box and why they are useful, read more