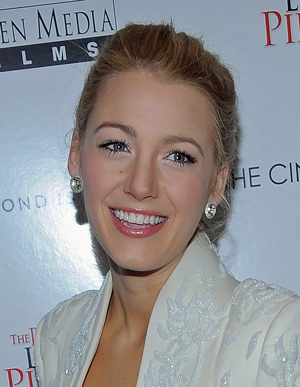 Sometimes while watching a red carpet event, I am blinded by how dazzling (read: blinding) a celeb's smile can look. I'm thinking they must be doing a little more than the occasional white strip I do myself. Well, according to Blake Lively's dentist Dr. Laura Torrado, it takes more than brushing and flossing to achieve a movie star smile. Torrado recently shared with Us Weekly a few tricks of the trade to get your teeth healthy and beautiful.
Start with white teeth. Torrado says that at-home bleaching kits are more about maintaining an already good-looking smile than lifting years of stains away. To really get a dull smile looking bright and even, she says, invest in a professional whitening treatment.
Be conscious of what foods you eat. Certain foods — like coffee, tea, and red wine — have the ability to stain your teeth. Over time these foods will cause your smile to look dull and brown. Torrado says you can reduce stains from these foods by biting into something that is high in fiber.
See the rest of the tips when you read more