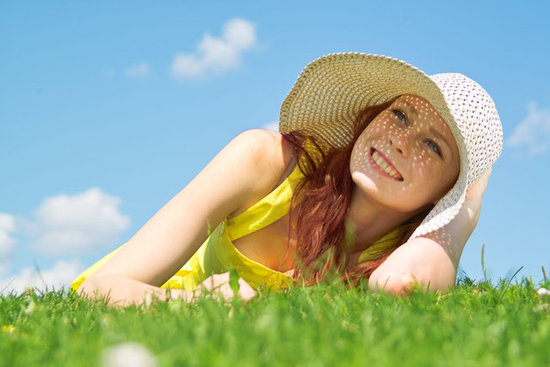 There's no magic recipe for self-confidence, but there are certainly a few everyday habits that can set you on the right path. Whether you're stressed, overcommitted, bored, or simply insecure, we've come up with some quick tips to help you boost your self-esteem and maintain a positive attitude. Struggling to feel good about yourself? Here are 11 simple ways to love yourself more:
Surround yourself with positive people. Moods and attitudes can be contagious, so if you're hoping to boost your self-esteem, it's important to keep confident company. Steer clear of the Debbie Downers: people who are constantly rattling off their insecurities will only prompt you to acknowledge yours.
Be a planner. Organization is key to feeling good on a day-to-day basis, so do what you need to do to stay on top of your schedule. Rushing around, running late, and missing deadlines puts you on the fast track to anxiety, but you can avoid these common culprits by simply tackling your to-do list.
Make time to do the things you enjoy. To be your best self, you need to set aside plenty of time for the hobbies and passions that fulfill you. Whether it's long walks, a good book, or a few minutes of art each day, you need to prioritize the simple pastimes that put you at ease.
Get plenty of Z's. If you're exhausted and run-down, your mood — and your confidence — is sure to plummet. You need energy to be social and productive, so try to avoid burnout by balancing your work with plenty of R&R.
Keep reading for more confidence-boosting tips.