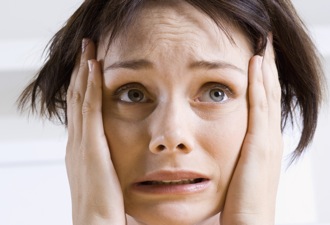 If the prospect of gonorrhea already worries you, you better prepare for a world with
a gonorrhea superbug
. A doctor in Japan has discovered a strain of the STI that is not treatable with any of the antibiotics currently used to treat gonorrhea.
Gonorrhea is one of the most common STIs; 340 million people contract it each year, and in the US at least 700,000 do. And while gonorrhea can cause painful sex, swollen testicles, pain while urinating, and infertility in women, it's currently treatable. That may soon change if this new drug-resistant strain spreads. Here are three things to know about this worrisome development.
The new strain is called H041 and it's resistant to every known antibiotic.
It was discovered in Japan. Gonorrhea has become more resistant over time, leaving only one class of antibiotics that will treat it. In the past, Japan has been the first place where new resistances are detected before spreading across the world. Typically it can be 10 to 20 years before a new resistance spreads internationally, but this superbug might move more swiftly since it's completely drug-resistant. Right now in the US, a quarter of gonorrhea strains are resistant to common antibiotics, but they can still be treated with newer drugs.
Doctors may use untested medicine to treat it. Doctors are urgently working to develop new drugs, but if someone contracts H041 before they can, untested medicine will be the only treatment option. In the meantime, using a combination of two different types of antibiotics to treat nonsuperbug infections will help limit the creation of an even greater resistance.