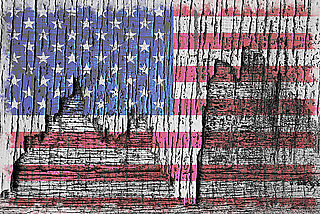 Do you think you're attractive? If you answered no, you're sadly not alone.
Mother Jones
magazine unearthed
a fascinating statistic
: 20 percent of women and 10 percent of men describe themselves as unattractive. That's depressing enough, but check this: 12 years ago, only one percent of all Americans did the same.
So what's behind the jump? It's unlikely that the general population abruptly became homely, and perceptions of beauty are subjective. It looks like we're simply being a lot harder on ourselves. Since the original study was conducted, beauty trends of the 2000s made treatments like Botox and cosmetic surgery more mainstream. Digital retouching also reached new heights (and lows). Are these changes to blame, or is it something else? More than a few factors are at play, but one thing's clear: this sad statistic puts a new spin on the phrase "ugly American."
Source: Flickr user Beverly & Pack