Bachelor Pad 2 recently ended, and the unlikely winners of The Bachelor spinoff were Michael Stagliano and his ex-fiancé Holly Durst, who announced her engagement to fellow contestant Blake Julian during the finale, shocking her devastated partner Michael.
We got a chance to talk with Michael, who braved both Jillian Harris's Bachelorette season and an extremely emotional Bachelor Pad season and has lived to tell the tale. The true star of the show (in our opinion), Michael has the looks, the moves, the humor, and most importantly, has proved he's a genuinely sweet and caring guy. Check out his responses to our Facebook fans' questions and find out who he has a hot date with tomorrow night!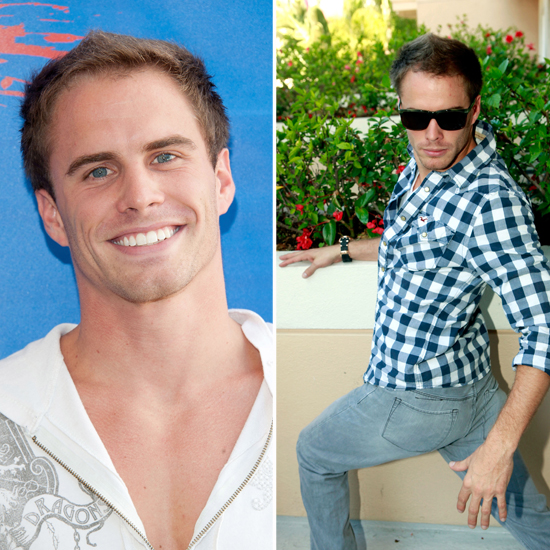 TrèsSugar: If Holly had to be with any other guy in the house, who would you have chosen for her?
Michael Stagliano: Probably Kirk. I frickin' love Kirk, and I think they would have made a good match. He just knows how to treat a woman. I think he's very kind and patient and gentle with women and is very respectful of their feelings.
TS: If Holly hadn't been there, was there anyone in the house you would have had a crush on?
MS: Probably Michelle, so Graham would have had to not be there, too. She's just so ridiculously beautiful inside and outside. She's just so caring and kind and patient, and I just love her to death.
TS: What does Bret Michaels smell like?
MS: I don't remember a specific smell. He's a great hugger though. In that date, which is an hour, I probably hugged him 7 times. He's so cool and so outgoing and loves hugs, and I love hugs.
TS: Are you single?
MS: I am single. I'm very single.
TS: There are rumors about you and Dancing With the Stars's Chelsie Hightower . . .
MS: As a pseudo date, we are going out to dinner on Thursday. But we're not dating, we've just been texting a lot, and she's just super cool, and sooooo good looking it's hard to breathe around her. But we're not official or anything yet at all. We're just going to hang out, cuz she's cool . . . and I have a giant crush on her.
TS: If you could do it all over again would you get as honest as you were with Holly about your feelings with the cameras rolling?
MS: I really like love, I love love. So falling in love again was great. It ended up turning into some heartache. The three months in between when I broke up with Holly and when the show started I was super closed off to love, and it was awful, and I didn't want to date at all. After the show, and the way it ended, I was ready to date immediately. So if anything, I'm really thankful for the fact that it happened.
Keep reading to find out some juicy behind-the-scenes details on filming Bachelor Pad!