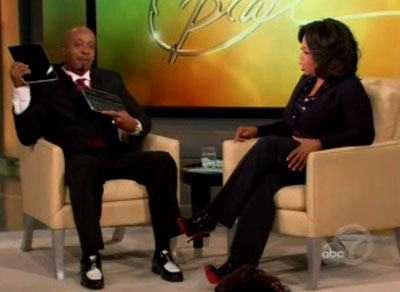 MC Hammer may not be the first person you'd think of when you hear the word geek, but apparently his blood runs true blue. During an appearance today on
The Oprah Winfrey Show
, he not only announced the availability of his new single (which will be available starting today
on Flipboard of all places
), but the two also chatted about Hammer's geeky tendencies, including
their shared love for the iPad
. Find out more below!
He's been a supporter of online video since 1994 and even visited YouTube's first offices when they were above a pizza parlor.
He loves his iPad, has helped to develop numerous apps, and can't get enough of his new ZAGGmate case.
See the rest of the list, along with a clip of MC Hammer on the show after the jump.