In today's economy we are constantly seeing once prosperous people down on their luck; however, it is especially during hard times that it's most important to remember that there is light at the end of the tunnel. This interesting article from LearnVest shows just that by delving into the life of a once homeless woman and her struggles to eventually end up on top.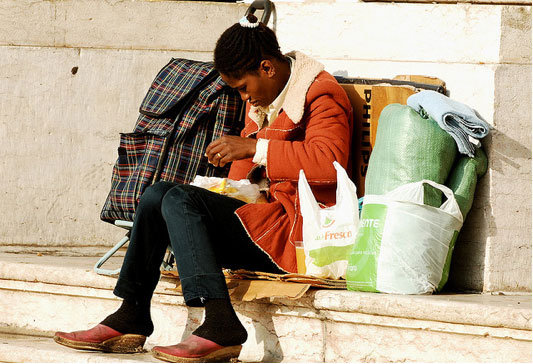 I was born in Nigeria, and contrary to the prevalent view of Africa, I had a good life. My father was a high-ranking politician and my mother earned so much running a chicken farm that she out-earned my father.
But, during my childhood, my mother wanted me and my brothers to have better opportunities and a better education. First she sent my oldest brother to America. Then, when I was 10, she moved me and my other brother to England to attend a posh boarding school (non-citizens are not technically allowed to benefit from the free, public education system in England).
Related Link: I Can't Afford My Friends' Weddings
My father stayed behind in Nigeria at his job, but paid for the boarding school. My mother joined the two of us a year later, with plans to start her own business, a bed and breakfast. My father sent her money to help with the down payment and mortgage on a nice house in London. She studied for a master's degree in tourism and hospitality to make her dream business a reality.
I settled in, made friends and was happy. Continue reading for the full story