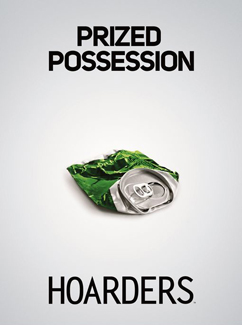 It's a rare TV preview that gives me shudders up and down my spine, but the
trailer for next week's season finale
of
Hoarders
did just that (blame it on the rat hoarding).
Hoarders
is one of those shows I can hardly watch (and if I do, I clean my apartment up right afterward). Other shows my remote avoids include the often-gruesome
The First 48
, and the new show
My Strange Addiction
(people eat toilet paper on that show. Just FYI).
A while ago, you guys talked about the movies that made you squeamish, now it's time to share the reality shows that give you goose bumps. What's on your must-not-see list?