This past year has brought many new products to the Pepperidge Farms line: obsession-worthy Blueberry Swirl Bread, a variety of cake-inspired cookies, and even Goldfish Mac & Cheese, some with greater success than others. The latest in the brand's lineup got our attention as soon as we opened the delivery box: Goldfish Puffs ($3 for a 7-ounce bag), baked, corn-based (gluten-free!) puffs in flavors like Cheddar Bacon, Mega Cheese, and Buffalo Wing. The question is, how will these puffy snacks fare in an already saturated snack category? Keep reading to find out if they're worth a taste.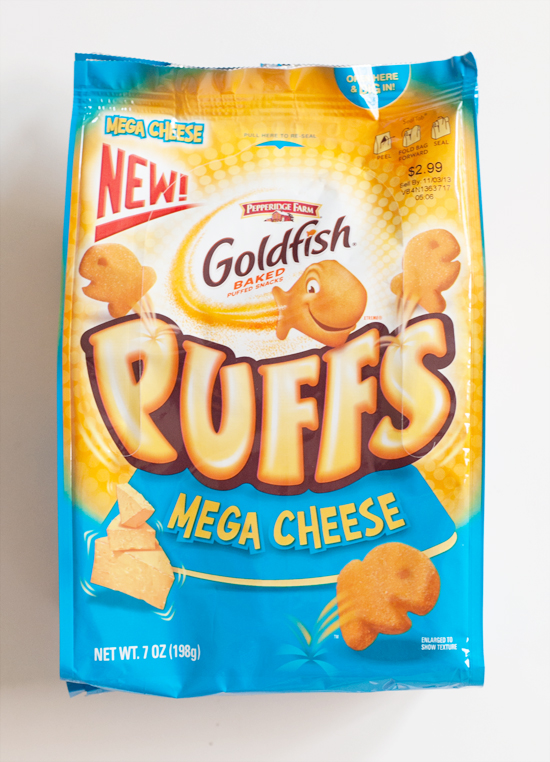 Goldfish Puffs Mega Cheese
With a name like Goldfish Puffs Mega Cheese, it'd be disappointing if these were anything less than boldly flavored and sharp; thankfully, a generous coating of cheese powder made that a nonissue. While a few tasters found the cheese flavor a bit further from nature than they'd prefer, most would buy a bag, and enjoyed snacking on these salty, crunchy snacks.
Keep reading to see what we thought of the two other flavors.