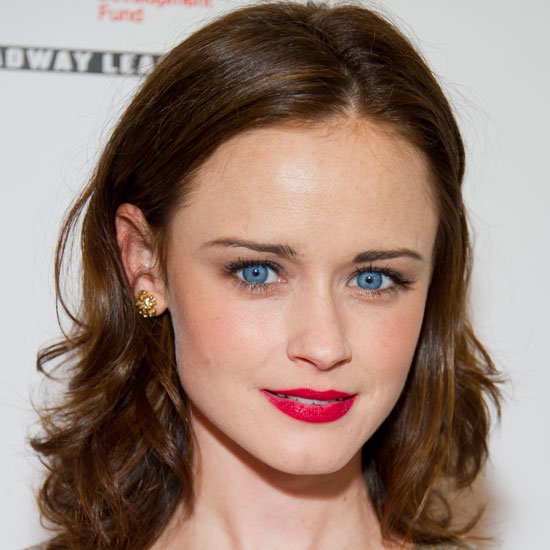 Mitt Romney may have
Clint Eastwood
, but it's no secret that President Obama can count more celebrities among his supporters. At the Democratic National Convention, we caught up with one of them: the articulate and charming Alexis Bledel. The
Gilmore Girls
and
Mad Men
actress told us what motivated her to become a surrogate for the Obama campaign and shared some advice for women who might feel disengaged from the political process right now. Read on for our interview.
TrèsSugar: Have you always been interested in politics?
Alexis Bledel: I've always been aware of what is going on politically, but it's not something that I paid an enormous amount of attention to until 2008. When I heard Barack Obama speak for the first time I felt he was speaking in a way I could really understand. The way he breaks down the issues, the fact that so many of his values come from his upbringing — what Michelle talked about. I felt like there was so much genuine intent for good. I instantly perked up and got involved in politics at that time.
TS: How can women who are maybe not so interested in politics become more engaged?
AB: I would encourage them to just go to the websites. Go to BarackObama.com and just see what he stands for. It's so straightforward what he proposes. It's not hard to understand. I understand not wanting to be engaged in conflict with somebody who might not believe what you believe. But I think it's easier not to feel scared of that if you learn as much as you can, and make a conscious choice. I think a lot of the fear of not wanting to get involved with politics comes from misinformation or lack of information. None of us are ever going to know everything that's going on in Washington, but we can know the basics. And we can know how policies are going to affect or lives, our daily lives.
TS: What motivated you to get involved with the campaign? Keep reading for Alexis's answer.