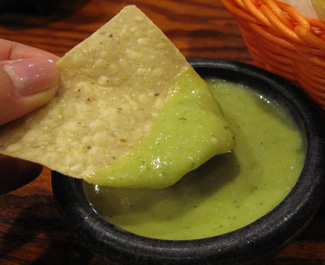 Not to be confused with the chile pepper of the same name,
ají
(pronounced "ah-hee") is a vibrant sauce used as a condiment and for dipping all across South America. Although it often contains tomatoes, cilantro, hot peppers, and onions, the sauce varies in heat and content depending on the locale. In Chile,
ají
often has lemon; in Ecuador, it's mild, with less heat; the Peruvian version typically has a verdant green color.
In honor of
National Sauce Month
, I'm tempted to make my own. Have you ever had
ají
?