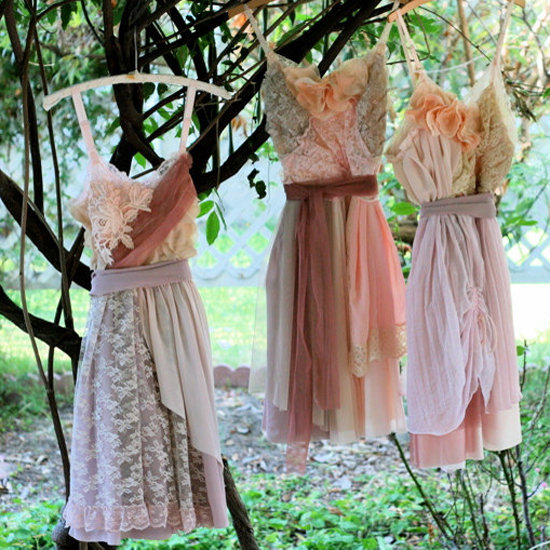 Have you ever been asked to pay for an expensive bridesmaid dress that you just couldn't afford? If so, offer up your advice to Becky who's stuck in the same predicament. And if you have any questions of your own, ask them in the Ask Savvy group!
Dear Savvy,
I'm a bridesmaid in a dear friend's wedding this Summer and I'm honored and thrilled that she asked me to stand up for her on her special day. She's in full planning mode and has finally decided on the bridesmaid dresses, which is out of this world expensive. I know anything that revolves around the word "wedding" jacks up the price, but $400 seems a bit excessive. I am not in a place where I can afford to spend that much on a dress, not to mention all the other things I'll have to pay for (shower gifts, wedding gifts, shoes, etc.). What should I do?
Broke Becky
To see what a savvy bride has to say about this, keep reading after the jump.