What Do You Know About 400-Year-Old New York City?
Yesterday Secretary of State Hillary Clinton and NYC Mayor Michael Bloomberg welcomed Prince Willem-Alexander and Princess Maxima of the Netherlands to New York City. The royals are in town to kick off the festivities for New York City's NY400 week. This year marks 400 years since Dutch traders departed from Amsterdam for what would become New York City. Take a bite out of this quiz to see what you know about the Big Apple.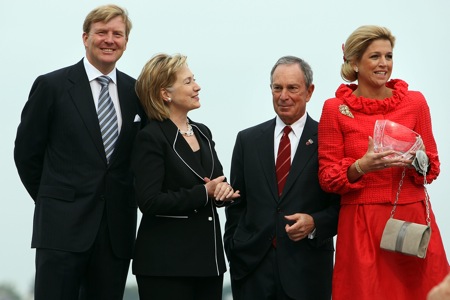 True or false: New York once served as the capital of the United States.