Weddings at the 2014 Grammy Awards
"Same Love" Brings Real Weddings to the Grammys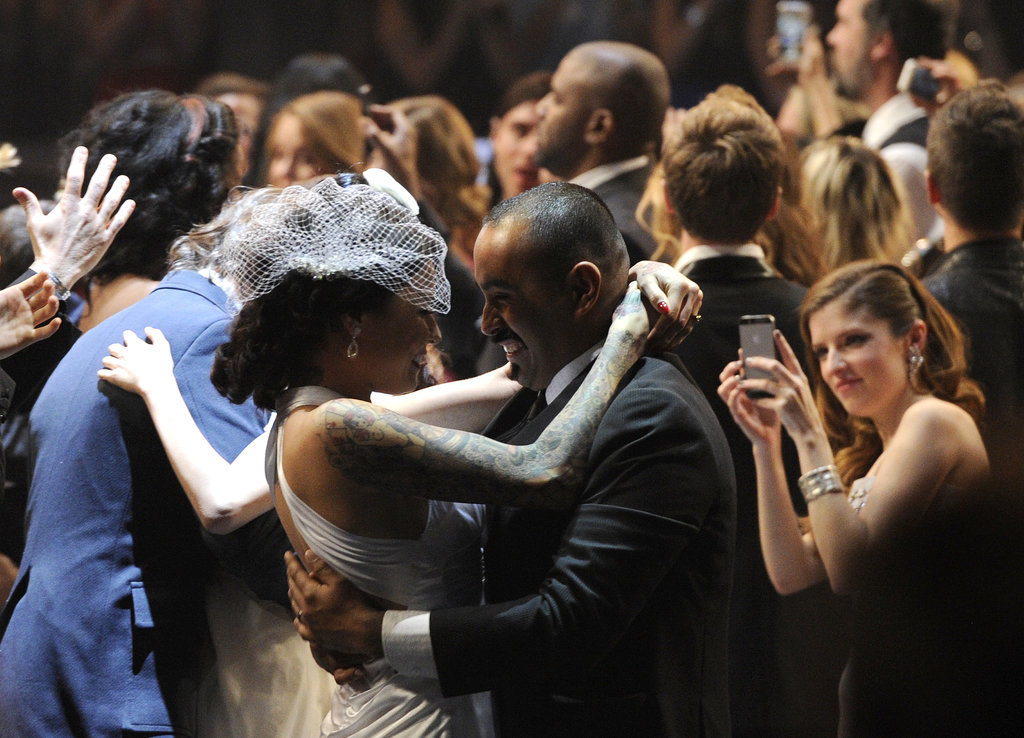 What's Your Reaction?
0
0
0
0
0
0
1
"Same Love" Brings Real Weddings to the Grammys
After Macklemore & Ryan Lewis performed "Same Love" at the Grammy Awards, more than 30 couples lined up in the aisles to say "I do." With Queen Latifah as the officiant, the couples stood holding hands and exchanged wedding bands. Afterward, Madonna hit the stage in a white tuxedo-inspired outfit to sing "Open Your Heart," and actress Anna Kendrick snapped an up-close photo of the nuptials from her seat.
The mass wedding marked a particularly special moment for Ryan Lewis, because his sister, Laura, and her fiancé were among the couples. Ryan called it "a night that is already tremendous for me, for the music," adding, "but to have my sister get married and my family there watching it — that makes it a whole other level of amazing." Watch the full performance below, and then take a look at all the heartwarming photos from the Grammys nuptials!
Latest