Vocabulary Test Time! Can You Speak (New) English?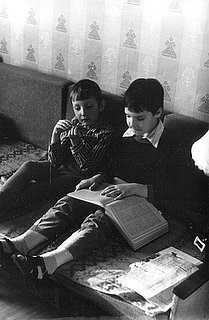 Every day editors of the Merriam-Webster dictionary
spend hours reading
books, magazines, newspapers, and online publications to find out how people are using the English language. Eventually, if a word is used enough, it gets added to the dictionary! This year, Merriam-Webster added 100 new words, including frenemy, ginormous, smackdown, sudoku, and speed dating. The dictionary publishers say the words are included because of their extensive use, but some of the new additions seem pretty obscure to me. I guess that's what
Google
a dictionary is for! See if you can match some of the more random words to their newly-printed official definitions!
Source: Flickr User mricon