Vintage Advertising
Booze, Bras, and Husbands: What Women Want According to Vintage Advertising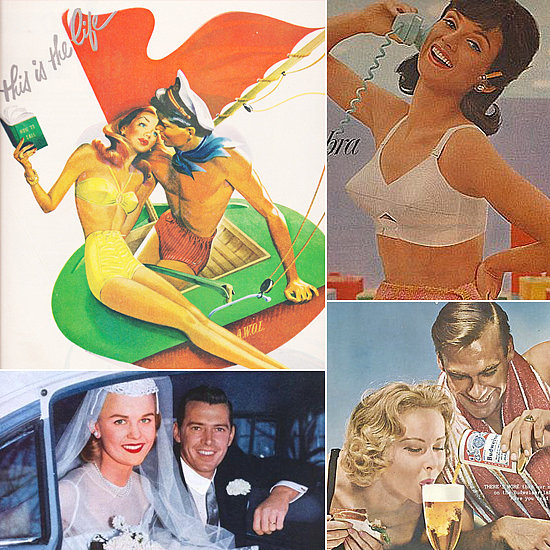 What's Your Reaction?
0
0
0
0
0
0
1
Booze, Bras, and Husbands: What Women Want According to Vintage Advertising
Sunday is the season premiere of Mad Men, and we can't wait to find out how things turn out for Peggy, Joan, Megan, and the rest of the women from the show. The series explores what it was like for women in the '60s and how that was connected to the world of advertising. When it comes to the history of our gender, nothing is quite as fascinating and disturbing as the history of advertising as it relates to women. Vintage ads for, about, and featuring the fairer sex range from retro-cute to scarily sexist with their portrayal of women. But we like to look back at these vintage ads for everything from cocktails to underwear to feminine hygiene products to remember how far we've come as well as how far we are from where we need to be in the world of advertising. Plus, a lot of these old ads are so backwards and ridiculous, you have to laugh. So take a trip back in time with us to see what ad execs of the past thought women would want!
Latest