Très Bizarre: Wedding at Wal-Mart!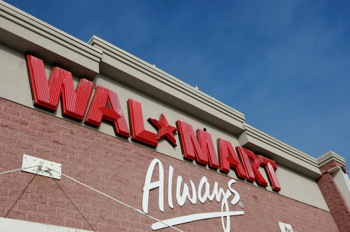 Hanging flower baskets and seasonal foliage sound like elements of a beautiful wedding setting. They're also part of Wal-Mart's lawn and garden department. One couple, Robert Vickrey and Crystal Newsome, decided that they might as well get married at Wal-Mart's in-store garden!

The newlyweds, who both work at Wal-Mart, didn't mind being in the store on their day off. Crystal, the deli manager, met Robert, the grocery department manager, on the job. They were also happy to share their special day with both family and co-workers.

Perhaps Wal-Mart will soon get into the wedding-hosting business. They already have plenty of aisles!