Très Bizarre: Rammstein Box Set, Now With Bonus Dildos!
Did I mention that the dildos are purportedly molded from each band member's well . . . member?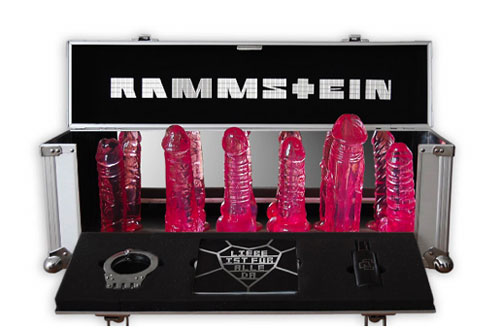 I love the over-the-top German industrial metal band Rammstein the way I love over-the-top band Abba — with a serious dose of irony. You can never tell if their shtick is for real or tongue-in-cheek, but either way, I like to dork out to them on my way to work.
Well, it turns out that their new box set Liebe Ist Für Alle Da comes with a metal case filled with handcuffs, lube and six pink dildos that are supposed to "reflect the sizes of the six members' wienerwursts" as Daily Swarm put it. Ha! I guess this is one way of getting close to the musicians you love! Is this better than a personally autographed photo?