Très Bizarre: Prisoner Wants Visit From Mom — Who Is a Cat
Five years may be a short prison sentence, but that's 36 years in cat time. Way too long for Peter Koenig, a German inmate who wants to see his mother while serving a five-year sentence for armed robbery. One small, furry problem, though. His deceased mother is reincarnated as a cat, or so he believes.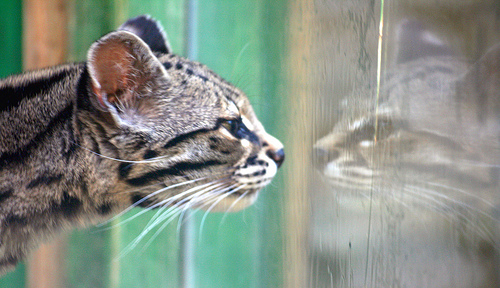 The (formerly) heat-packing Buddhist took his fight to court, demanding cat-visiting rights, but was turned down for being unable to "furnish proof that his deceased mother had been reborn in the cat." In a misguided gesture the court suggested a compromise: he could always write her.
Funny as this story sounds, it seems to me that if you can have human visitors in prison, why not have furry, four-legged ones?
Source: Flickr User Law Keven