Très Bizarre: Plastic Surgeon Sculpts His Perfect Bride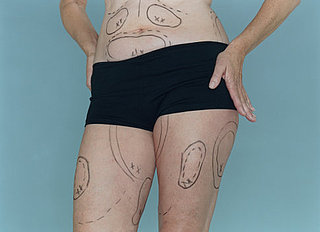 This story is très bizarre and très depressing. When plastic surgeon Reza Vossough met his future bride Cany, he identified a few areas for improvement — specifically, her chest, thighs, eyes, lips, butt, stomach, and forehead. Lucky for Reza, once he and Cany got married he performed eight procedures that would turn his 33-year-old wife into his "perfect woman."

Speaking about his work, Reza said: "It's almost like being God — you have the ability to change nature." No promise that it will look natural, however. And don't feel too bad for Cany. She seems pretty happy, explaining that when you marry a plastic surgeon, "the scalpel is your friend."

I guess the old adage that you can never really change someone isn't true in this case.