Très Bizarre: Anger Management For Man Who Blared Porn
Here's a strategy for grumpy neighbors who don't want kids coming near them: blast pornographic noises from your home.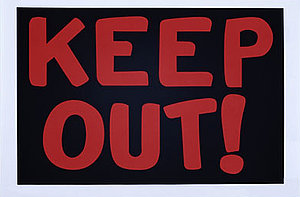 The plan does come with some risks, however, as 27-year-old Michael Buck found out. He faced the charges of corrupting minors and disorderly conduct after he blared a porn soundtrack from his house with hopes of keeping kids away. Neighbors could hear the erotic sounds up to a block-and-a-half away.

Luckily, Mike the porn-blaring-neighbor got out of the serious charges by agreeing to anger management classes and 20 hours of community service.