Tina Fey and Amy Poehler at Golden Globes 2013
Tina and Amy's Best Lady Jokes From Last Year's Globes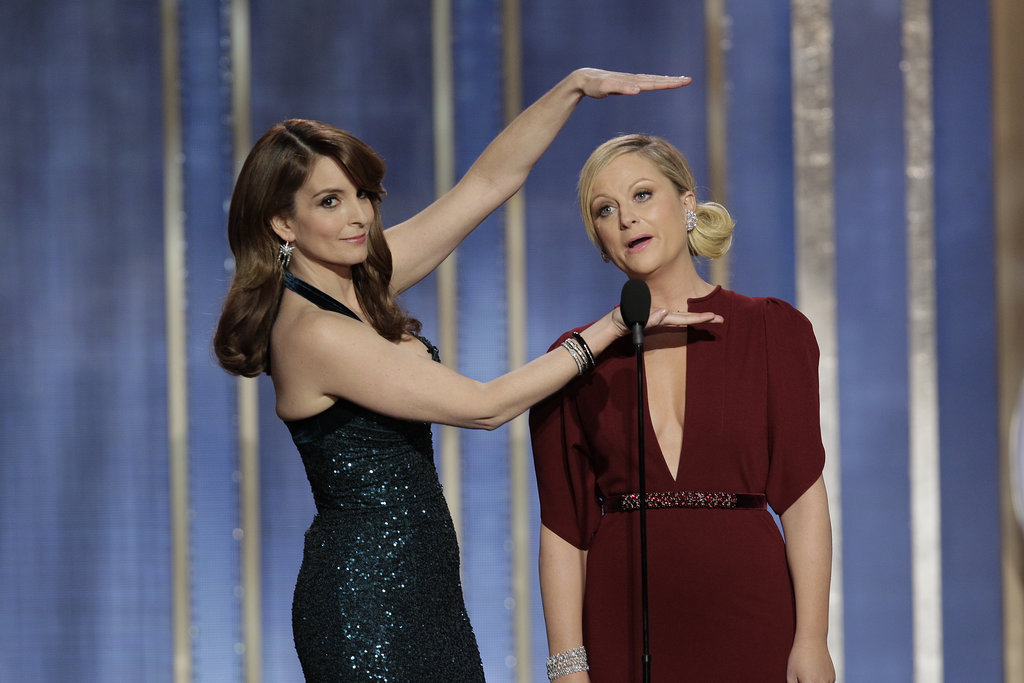 What's Your Reaction?
0
0
0
0
0
0
1
Tina and Amy's Best Lady Jokes From Last Year's Globes
Ahead of Tina and Amy cohost the Golden Globes 2.0 this Sunday, we're prepping for their second round with a refresher from last year's big night. Tina Fey and Amy Poehler got the show started as only they could — with funny, slightly inappropriate jokes about HPV, sexual nightmares, and Sarah Palin. They reminded us why we were so excited when they were chosen as the hosts. They cracked jokes about topics women can relate to, and in their monologue, they gave shout-outs to many of the female nominees before mentioning the men of the night. To relive the magic, here are some of our favorite Tina and Amy jokes from the Globes.
"Quentin Tarantino is here . . . the star of all my sexual nightmares." — Tina Fey
"'It was a great year for women in film,' — Kathryn Bigelow, nominated tonight. I haven't really been following the controversy over Zero Dark Thirty, but when it comes to torture, I trust the lady who spent three years married to James Cameron." — Amy Poehler
"When left untreated, the HFPA [Hollywood Foreign Press Association] can lead to cervical cancer." — Amy Poehler
"None of us have plans to do porn, Tina." — Amy Poehler
[To Lena Dunham] "If they are forcing you to do all that nudity . . . just give us some kind of signal and we will call child services." — Tina Fey
"The Hunger Games is nominated tonight — also what I call the six weeks it took me to get into this dress!" — Tina Fey
"Ang Lee has been nominated for Life of Pi, which is what I'm gonna call the six weeks after I take this dress off!" — Amy Poehler
"Wow, what an exciting guest. That was Hillary Clinton's husband!" — Amy Poehler
"Glad we got you through middle school." — Tina Fey to Lena Dunham
"This next presenter is so good-looking, he makes young George Clooney look like garbage. Please welcome, middle-aged George Clooney." — Tina Fey
"We're going home with Jodie Foster!" — Amy Poehler
Latest