Tigers of Tinder
The Tigers of Tinder
UPDATE! The tiger-photo trend has spread to the female population. That's right: the peculiar tiger-posing behavior on the dating app Tinder isn't stopping anytime soon. Two questions: is this code for something? And how are so many people getting so close to live tigers?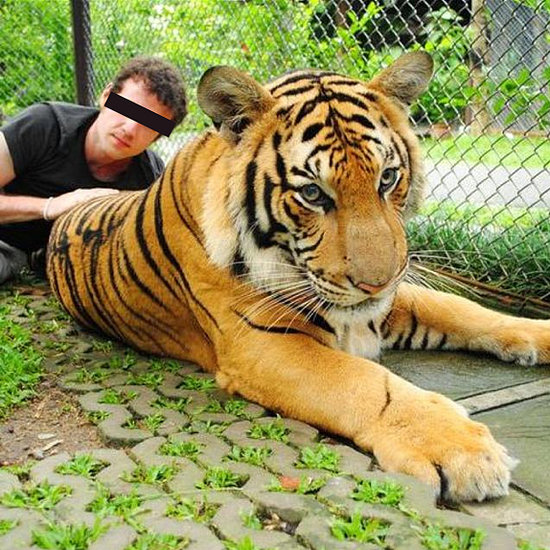 Don't believe me? Check out these epic examples of the tigers of Tinder.
Carla gets in touch with her spirit animal.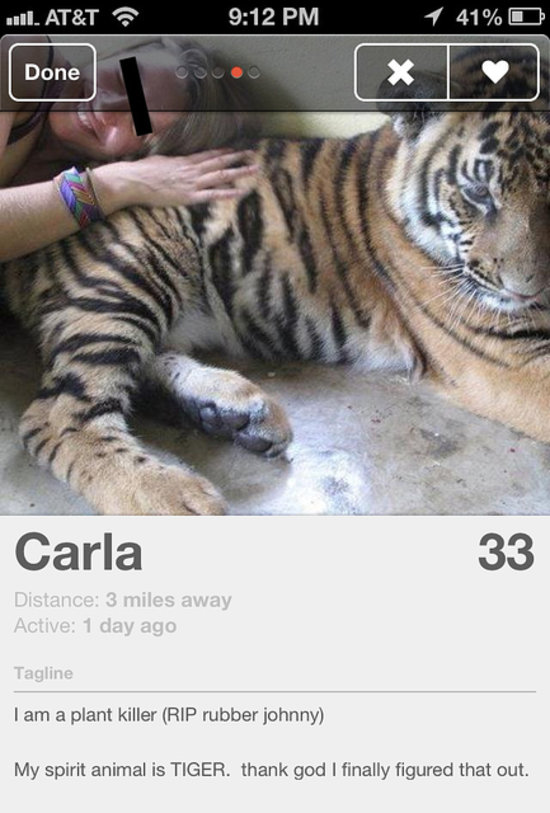 Sean proves there's a right way to do the tiger pic.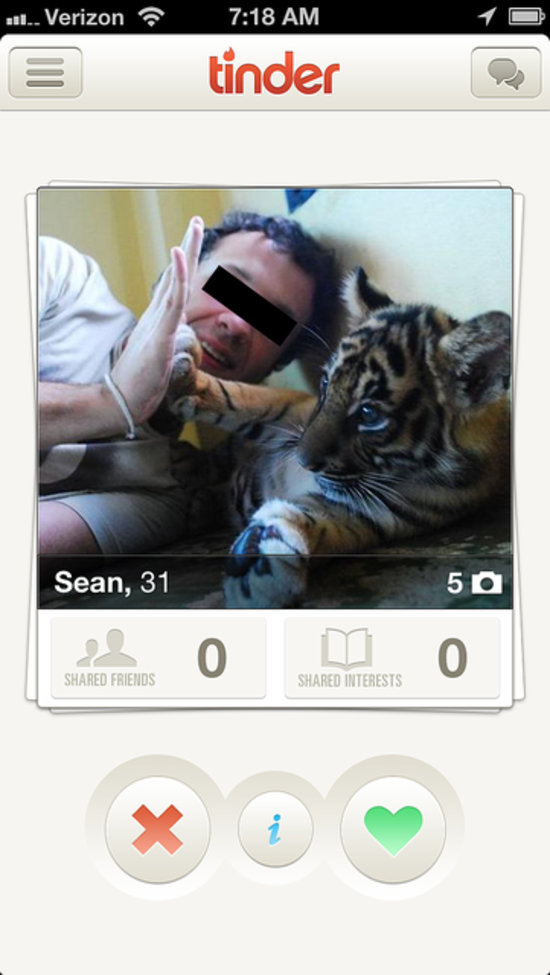 Michelle dominates the tiger beat.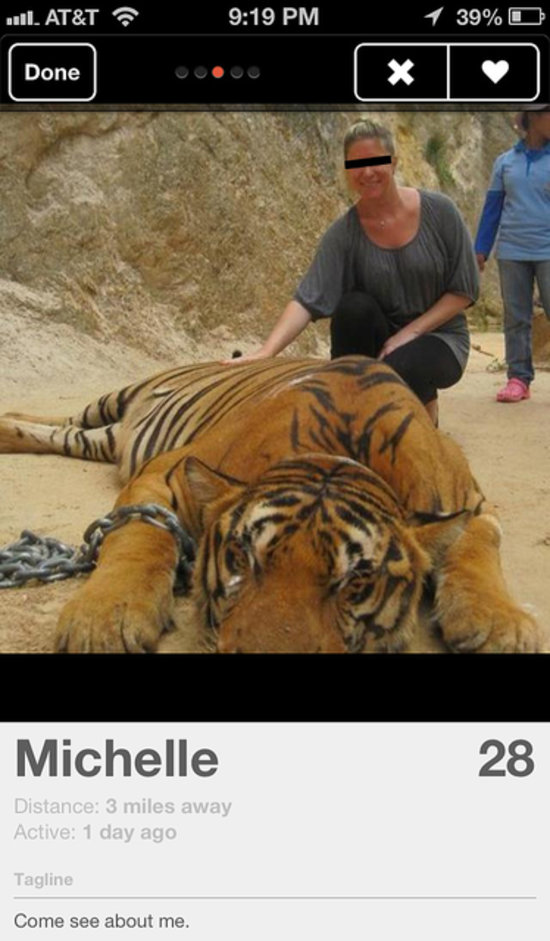 Read one for more feline photo ops.
Dan sleeps around . . . with tigers.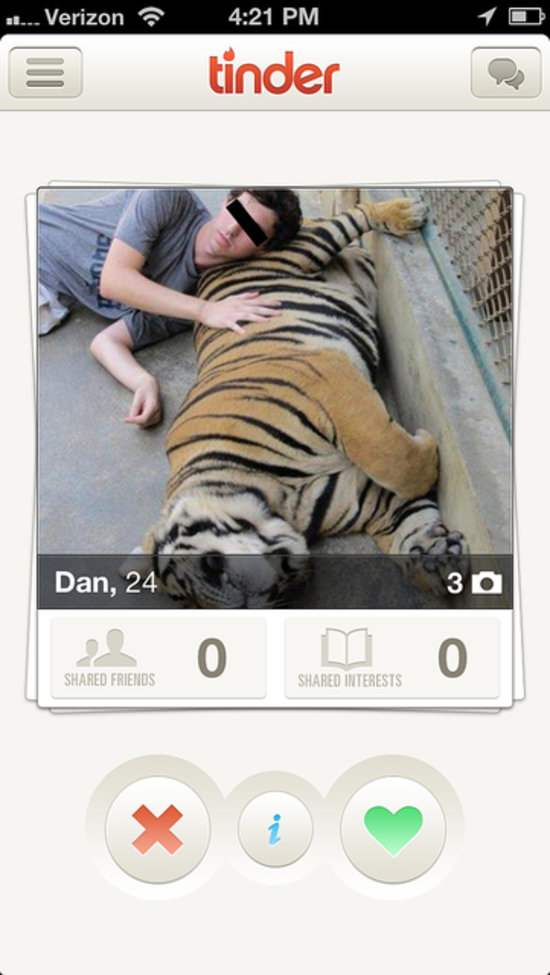 I appreciate Greg's ferocious facial expression.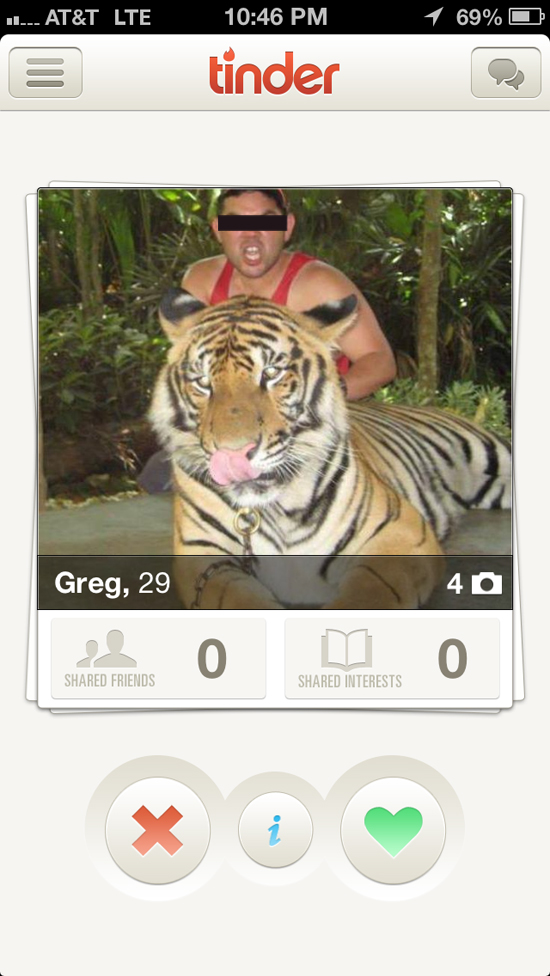 At least Cole is showing off his snuggle skills.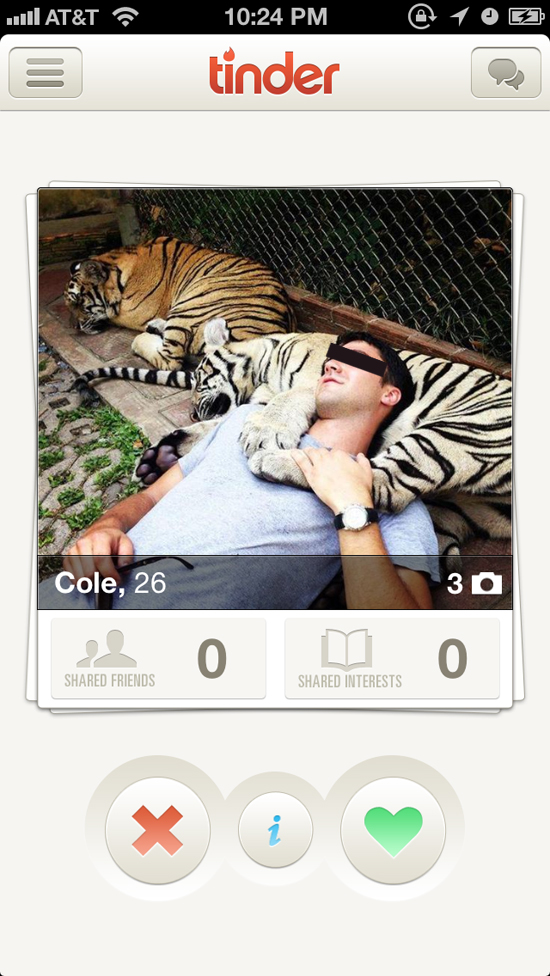 Alright, the cubs are cute.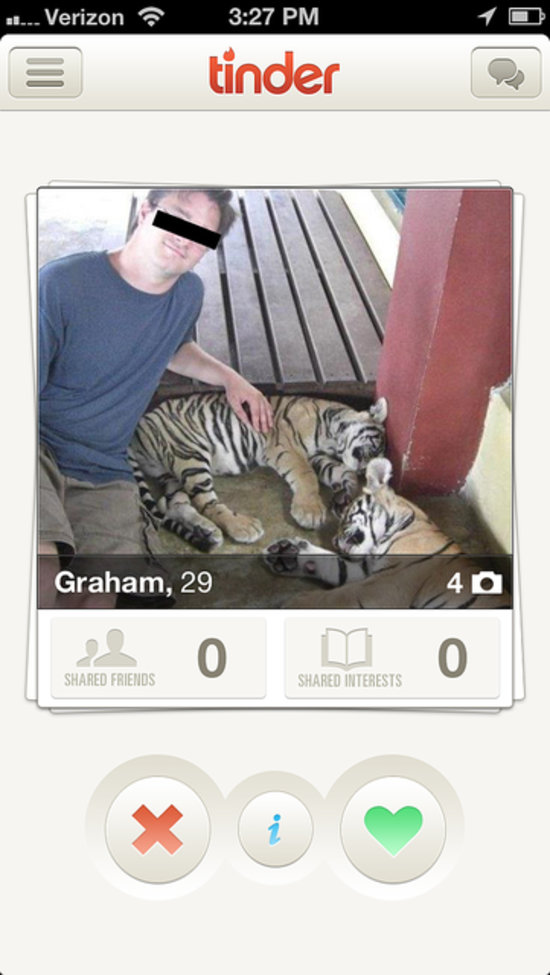 Jacob takes a Lion King stance.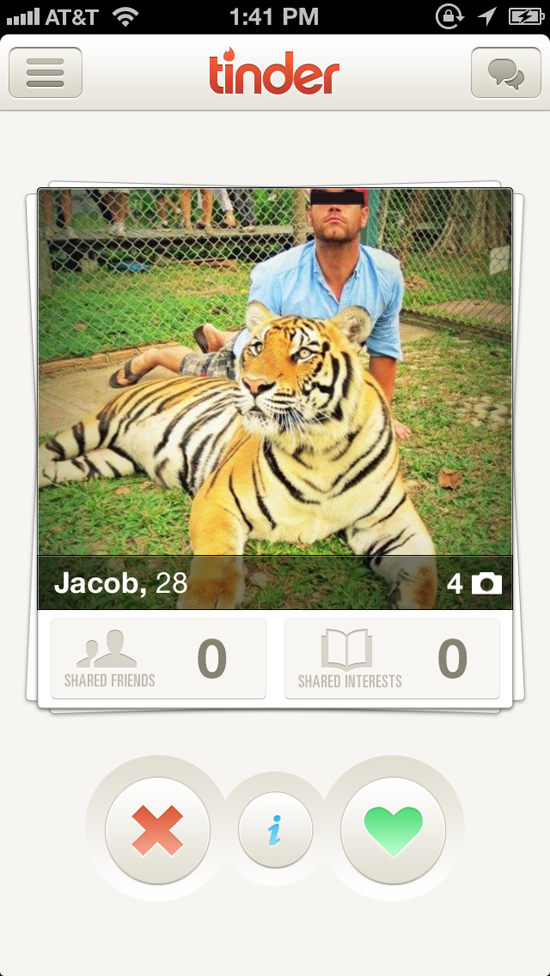 Alex looks a bit nervous.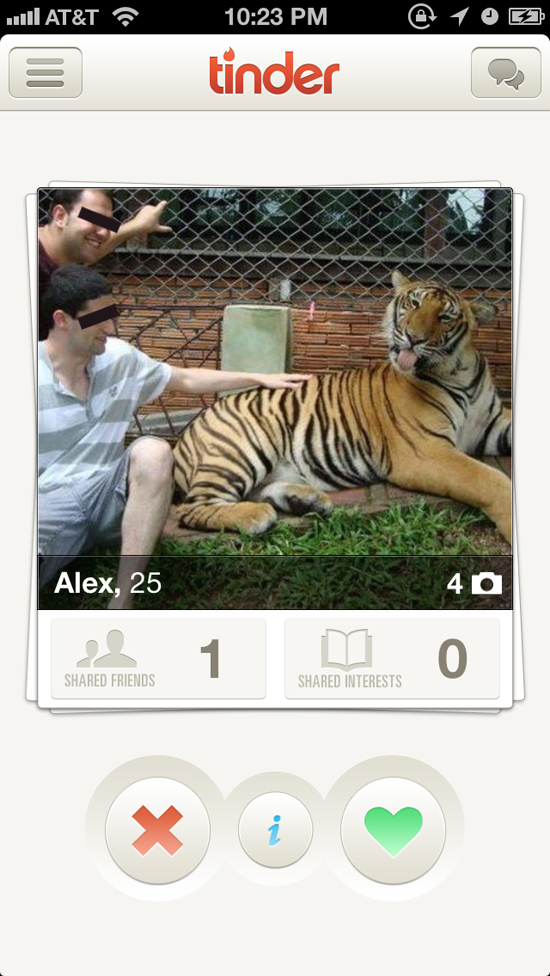 That tiger's not having it, Babak.