Sugarland Sings Beyoncé's "Irreplaceable"
Beyoncé Gets Countrified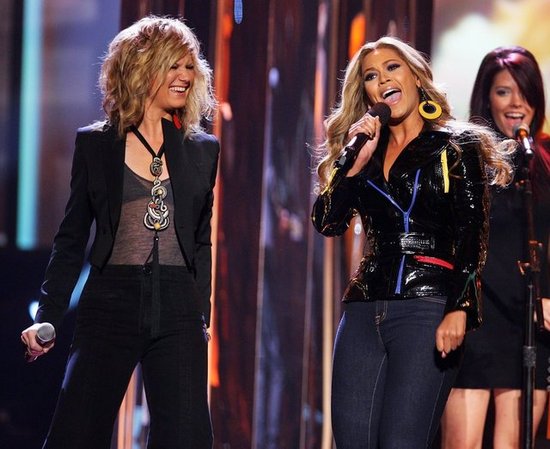 Perhaps it's just me, but Sugarland's cover of Beyoncé's "Irreplaceable" is down home hilarious. They gave it their best shot at last night's American Music Awards show, but I don't think "ya got me twisted" has the same appeal when sung with a southern accent. Beyoncé eventually stepped on stage to show us how it should done, but her voice couldn't make amends for the accordions in the background. Can't we all just sing our own songs?