With the news that a number of films on Netflix streaming [1] won't be available starting Jan. 1, 2014, we've decided not to panic and instead look on the bright side: there are still plenty of films to stream on the site. So if you're having a lazy post-New Year's Eve day, we've got you covered. Here are 102 romantic, sexy, funny, and sweet streaming Netflix movies to choose from!
2 Days in Paris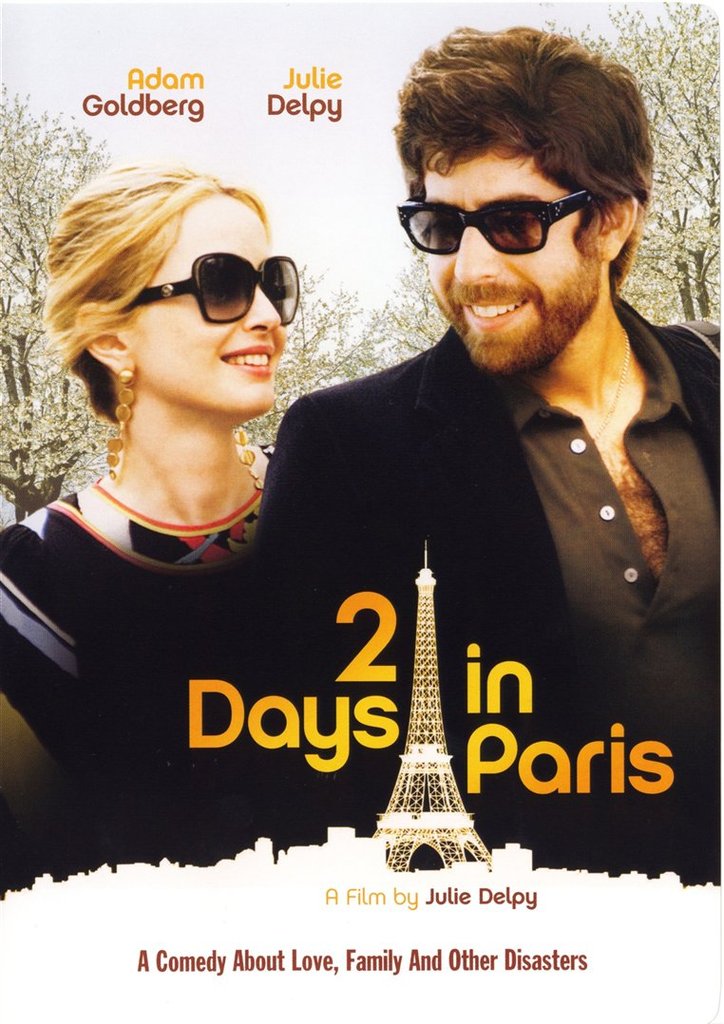 Julie Delpy stars in, wrote, and directed 2 Days in Paris (Deux Jours à Paris) [2] about the culture shock that occurs when a couple visits family and exes in Paris.
Three
Life and love get complicated in 2010's Three [3], which follows a bored married couple in their 40s who each meet and become involved with the same younger man.
A New York Thing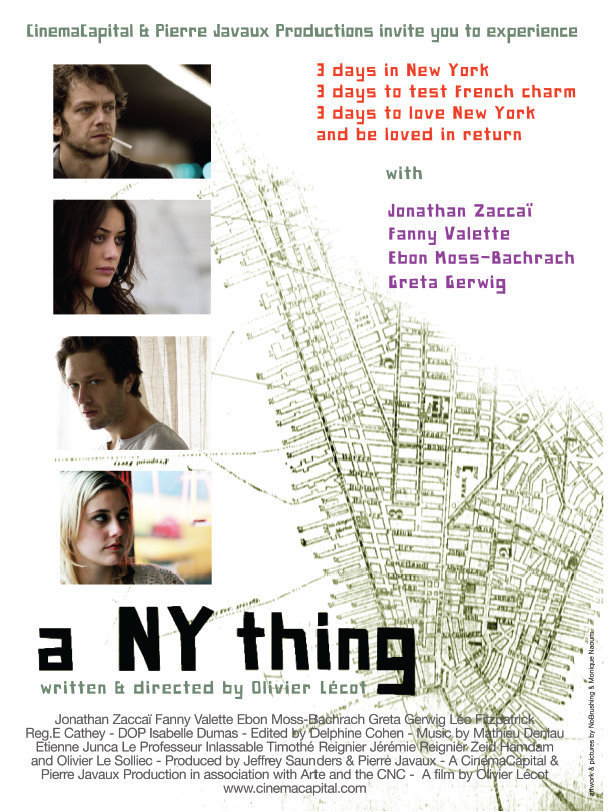 A New York Thing [4] (2009) tells the story of a man's three-day stay in the city. While pretending to be another man, he falls in love and things turn difficult.
A Room With a View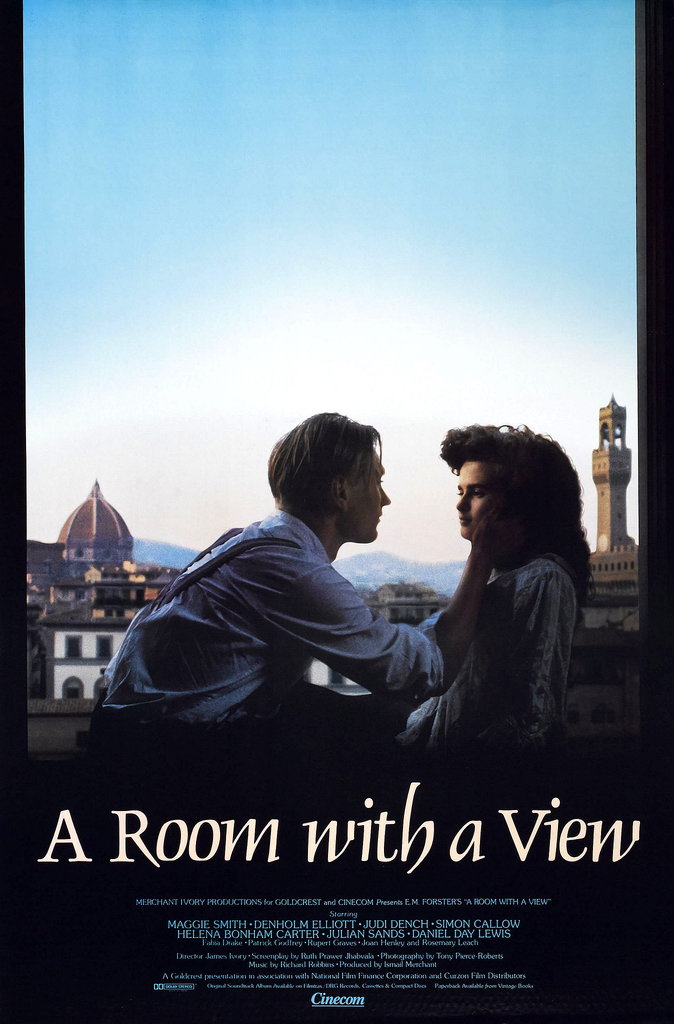 The 1986 British drama A Room With a View [5] is based on E.M. Forster's novel of the same name and follows a young Englishwoman who falls in love while traveling in Florence with a chaperone.
A Woman in Berlin
Based on the real diaries of a German woman who survived the Soviet invasion of Berlin at the end of WWII, A Woman in Berlin [6] (2008) follows a photojournalist who begins a romantic relationship with a Soviet officer.
An Ideal Husband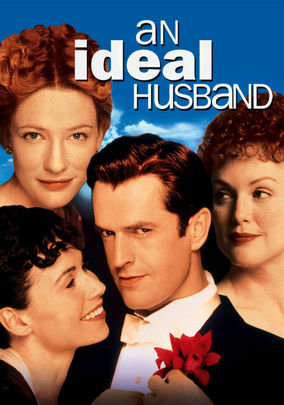 In An Ideal Husband [7], a big-screen adaptation of Oscar Wilde's stage play, a member of Parliament is blackmailed and forced to rely on lifelong bachelor Lord Goring, played by Rupert Everett.
Adventureland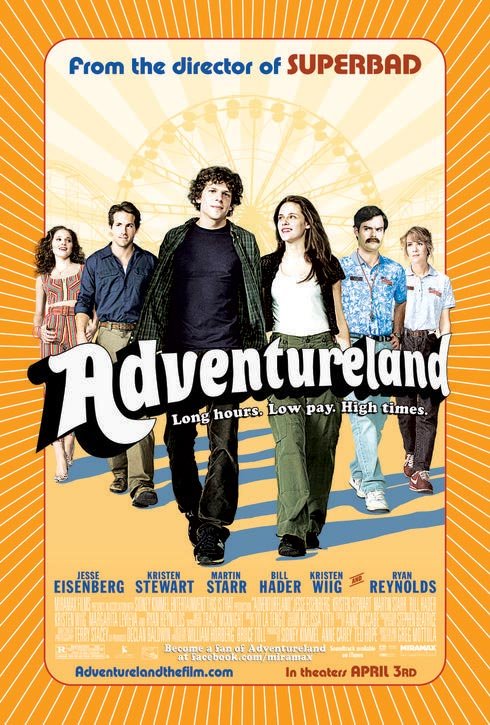 An aimless college grad falls for his coworker at an amusement park in the '80s-set Adventureland [8].
Agata and the Storm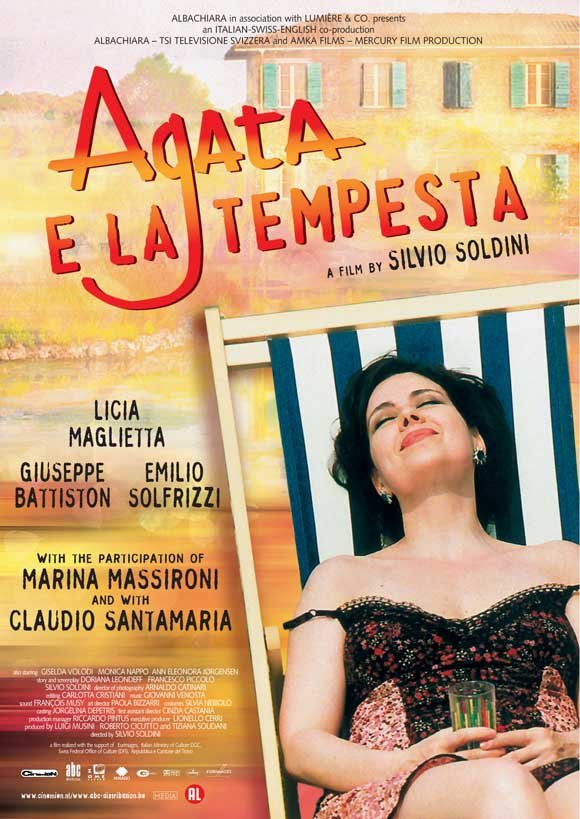 Agata and the Storm [9] (2004) centers around a middle-aged bookstore owner who has an affair with a younger man.
Aimee and Jaguar
Based on the memoirs of Lilly Wust, Aimee and Jaguar [10] (1998) is a tale of the forbidden love affair between the wife of a Nazi officer and a Jewish journalist in 1943 Berlin.
American Violet
Based on a true story, American Violet [11] tells the story of Dee Roberts, a 24-year-old mother of four. In order to take a stand against the corrupt court system of her community, Dee refuses to take a plea bargain for a crime she didn't commit, regardless of the horrific implications it will have on her life and her family.
Beach Party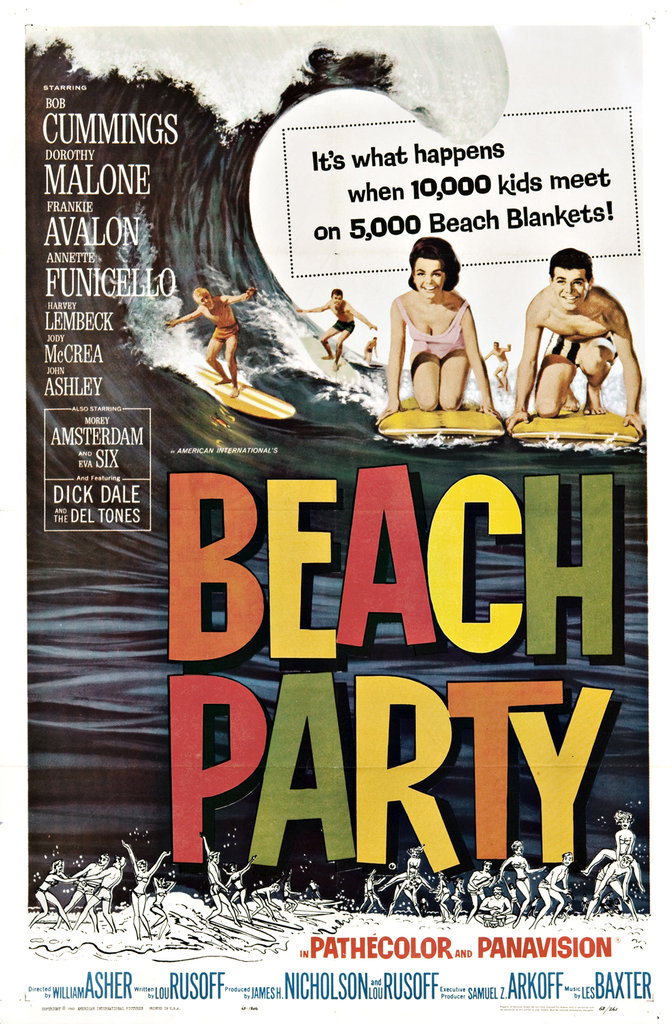 Teen couple Dee Dee and Frankie spend their Summer vacation having fun in the sun in the '60s musical comedy Beach Party [12]. But things go awry when an anthropologist and a biker attempt to kidnap Dee Dee.
Beloved (Les Bien-Aimés)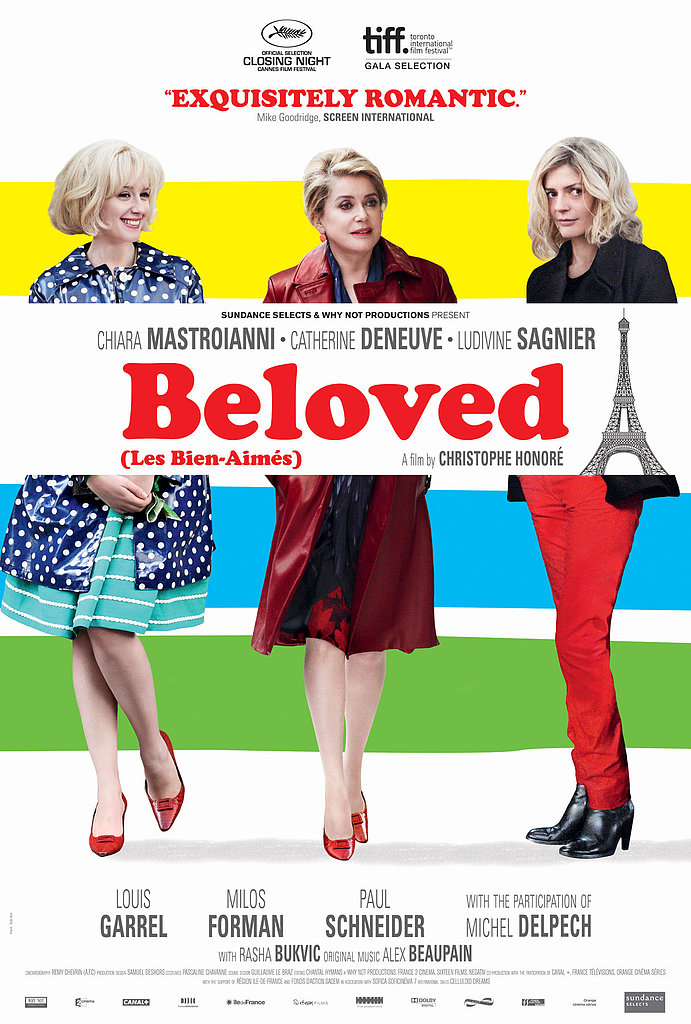 Catherine Deneuve stars in '60s-set Beloved [13] about a woman whose daughter is following in her troubled marriage footsteps. The romantic drama explores how different generations of women deal with breaking up and falling in love.
Blue Valentine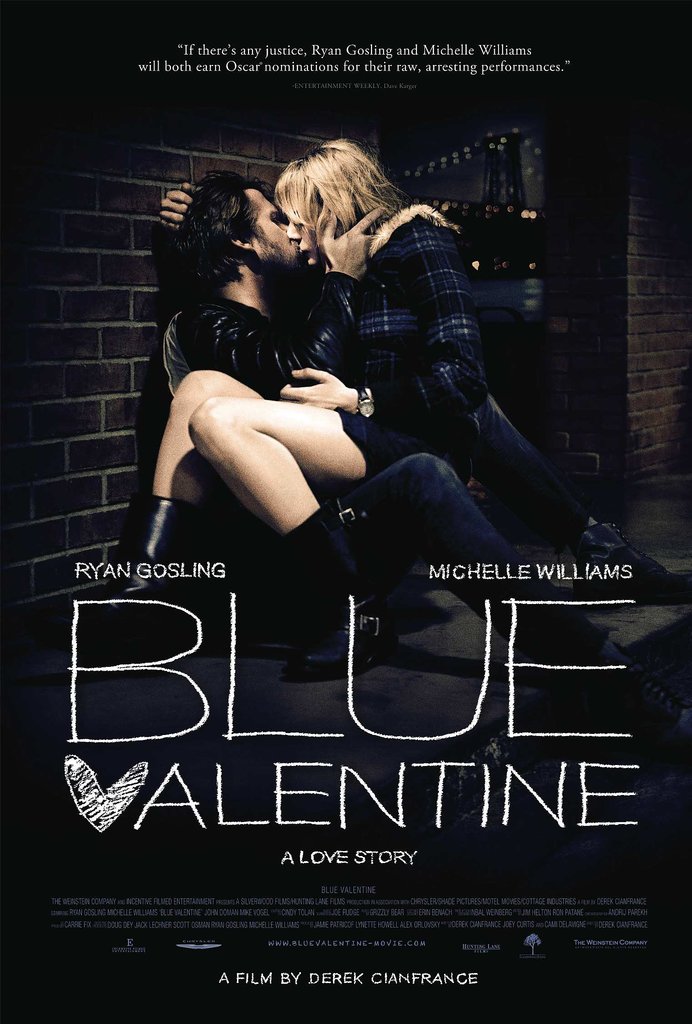 The steamy and emotional drama Blue Valentine [14] stars Ryan Gosling [15] and Michelle Williams [16] as a couple whose relationship falls apart.
Broken English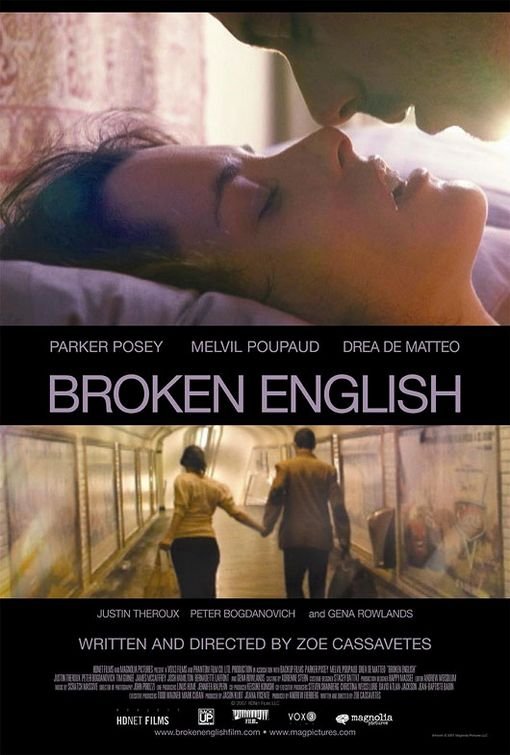 Broken English [17] (2007) is an indie film about a single woman and the quirky Frenchman who helps her turn a corner.
Buck
After watching Buck [18], all about the real-life inspiration for The Horse Whisperer, I understand why having a good cry can make you feel way lighter and incredibly inspired. Buck Brannaman finds that the ways we communicate with our animal companions has a direct correlation on how we relate to the people in our lives.
Certified Copy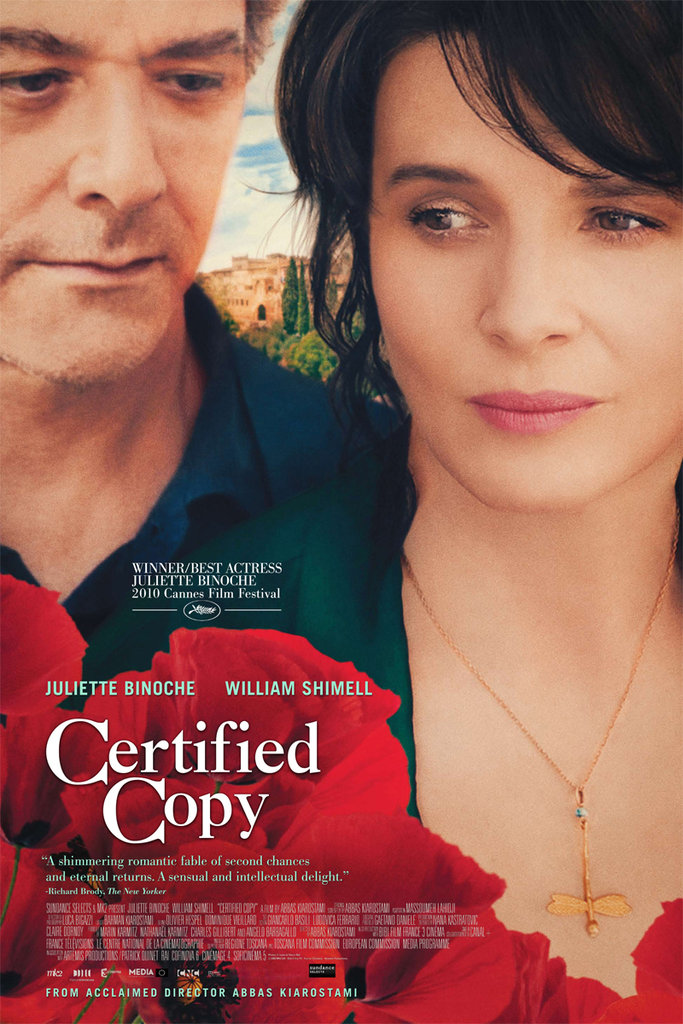 Things may not be what they seem in Certified Copy (Copie Conforme) [19], which follows an author and a French woman's relationship in Tuscany.
Change of Plans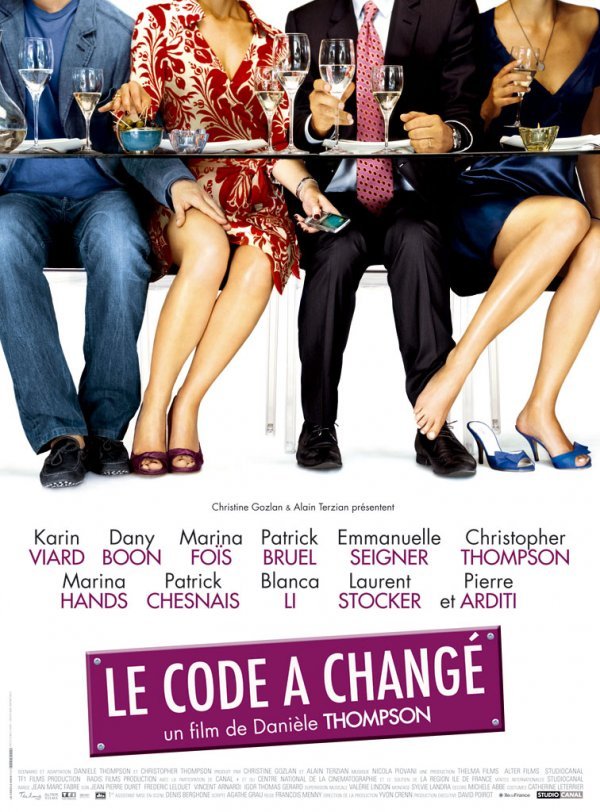 In Change of Plans (Le Code a Changé) [20] a group of people in dysfunctional relationships hash things out at a Parisian dinner party.
Cherry Blossoms
All is not what it seems in 2008's Cherry Blossoms [21], the story of a wife who takes her dying husband to Berlin to visit their children. The catch? The husband doesn't know he has a fatal illness, and the wife may be holding more back from the family.
Cinema Paradiso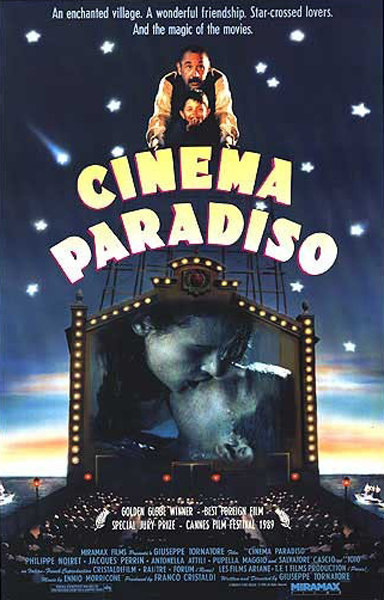 Giuseppe Tornatore's Oscar-winning Cinema Paradiso [22] follows a handsome Sicilian boy Salvatore who leaves home to follow his dreams. And, of course, there's a steamy romance that complicates everything tenfold.
Clueless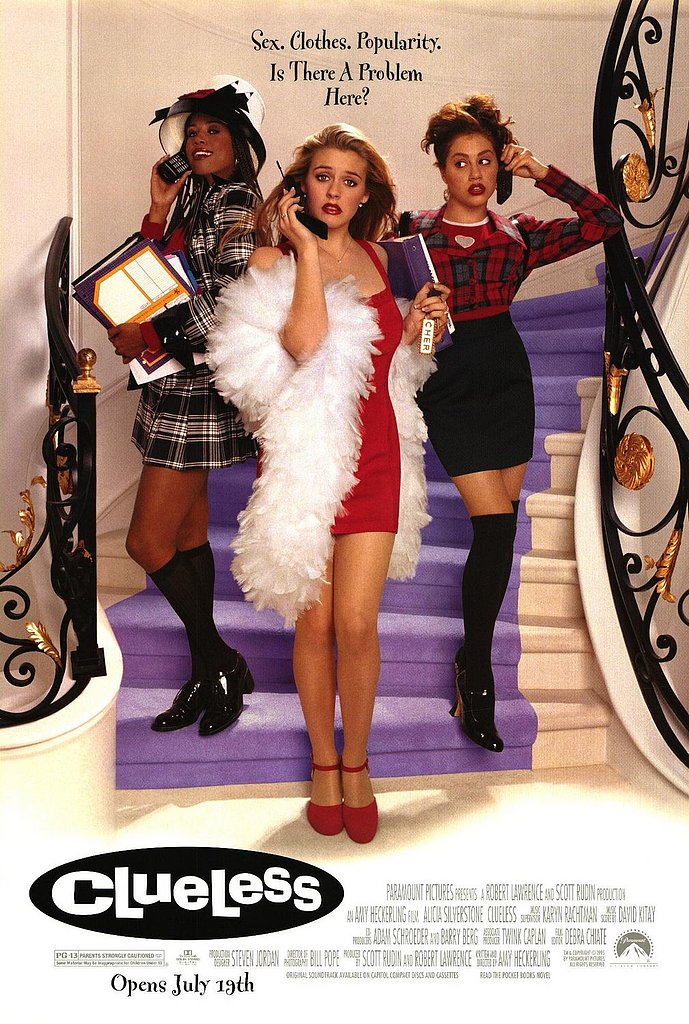 An unlikely love match is made in Clueless [23], a 1995 adaptation of Jane Austen's novel Emma.
David & Layla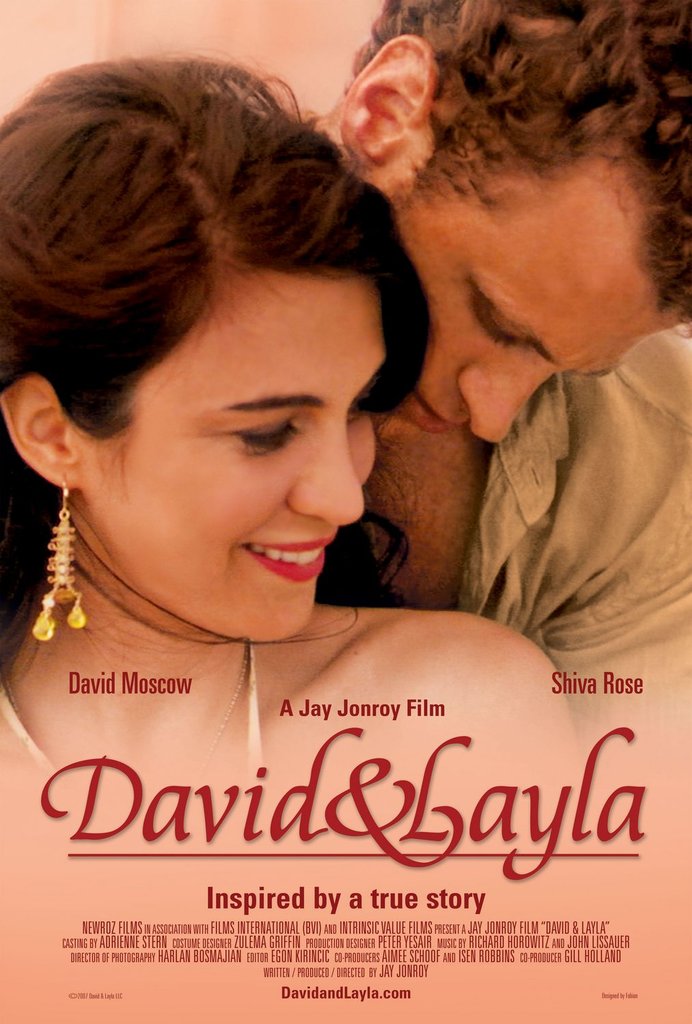 Disapproving families make for a forbidden love in David & Layla [24] (2008) when a popular TV host falls for a beautiful dancer — then finds out she's a Muslim refugee.
Days and Clouds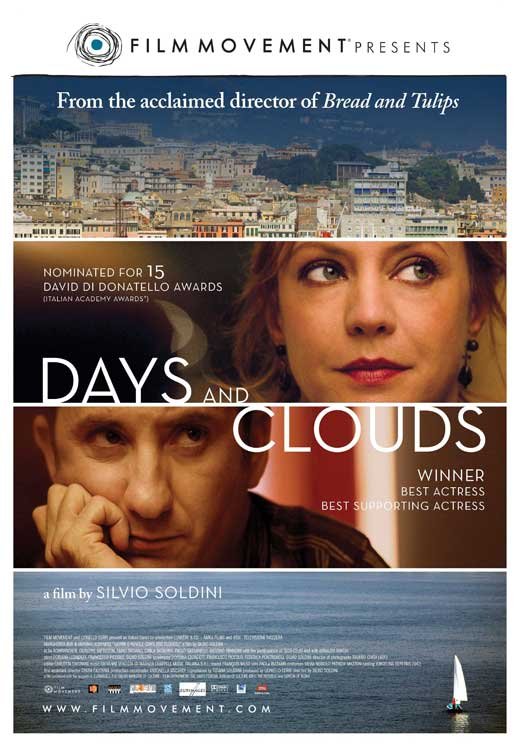 Filmed in Genoa, Italy, 2008's Days and Clouds [25] focuses on domestic drama. A woman goes back to school to study art history, and when her husband loses his job, the financial strain shifts the dynamic of their marriage.
Donnie Darko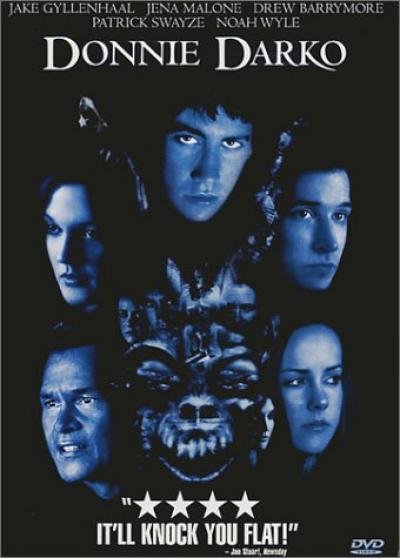 In the sci-fi thriller Donnie Darko [26] (2001), troubled teen Donnie dates a new girl who is then in a terrible accident. This incident pushes Donnie to make a deadly decision that takes him back in time.
Dracula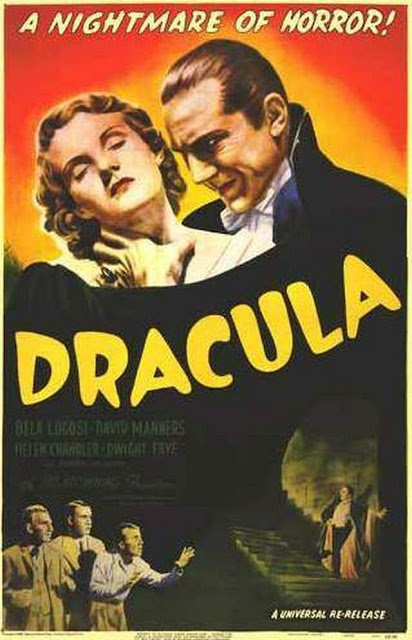 One of the classic scary movies is 1931's Dracula [27], which is about a vampire named Dracula who fuses his blood with the blood of a woman he's fallen for so that she'll belong to him.
Eagle vs. Shark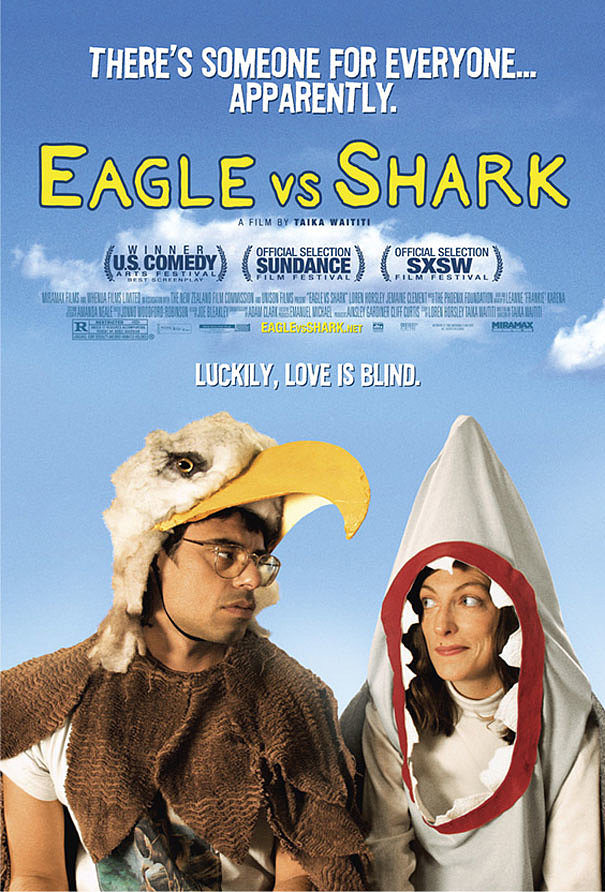 The 2007 comedy Eagle vs. Shark [28] tells a quirky love story between two socially awkward New Zealanders.
Elizabethtown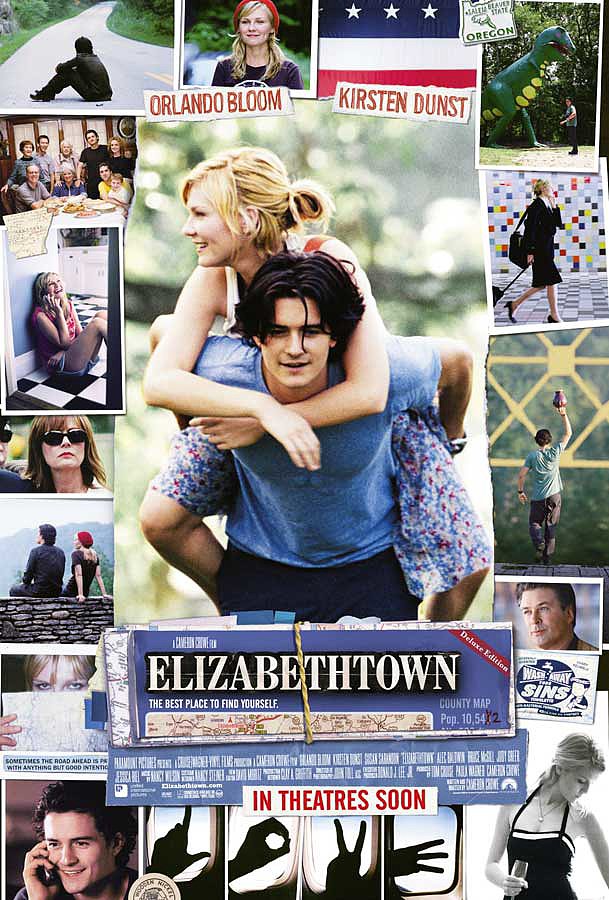 Orlando Bloom [29] and Kirsten Dunst [30] play love interests in the 2005 romantic comedy Elizabethtown [31]. Orlando's Drew is depressed after professional and personal failures until he meets and falls for a quirky flight attendant on the way to his hometown to attend his father's funeral.
Emma
Single ladies who are more interested in their friends' love lives than their own can relate to Emma [32].
Finding Mr. Destiny
If you've never forgotten your first love you'll appreciate Finding Mr. Destiny [33], about a girl on the hunt for the first boy she fell in love with.
Ginger and Cinnamon
The comedy Ginger and Cinnamon [34] (2003) tells the story of a woman who — just out of a relationship — brings her niece to a gorgeous Greek resort for vacation. When the 14-year-old starts talking about a new guy, her aunt is shocked to find out that it's her ex.
Girls Just Want to Have Fun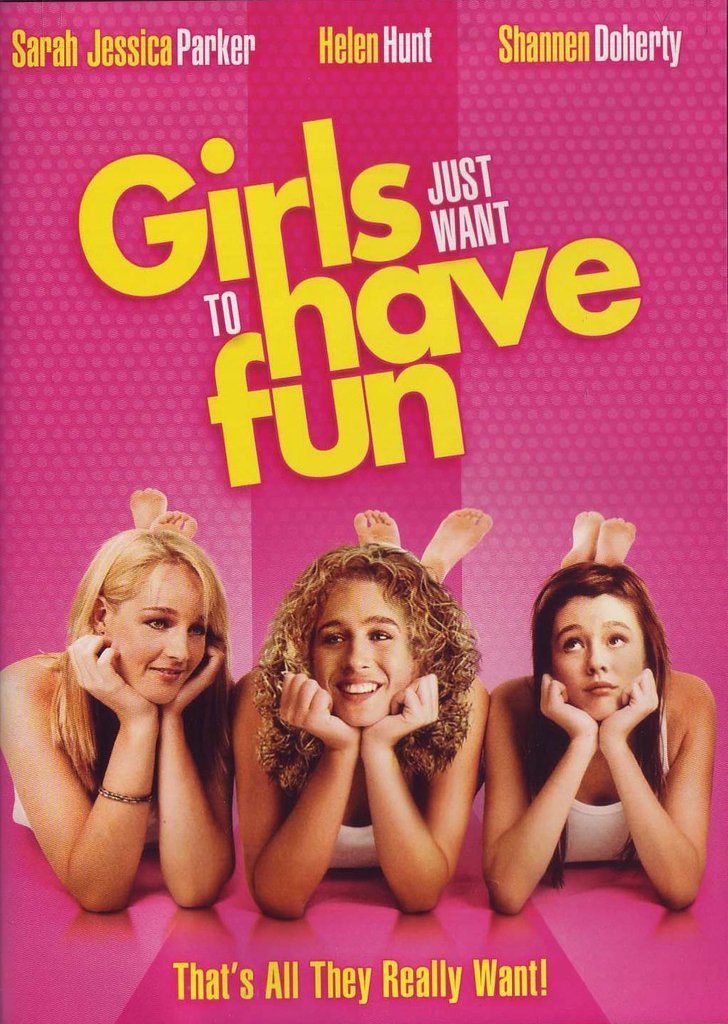 In the 1985 dance-comedy Girls Just Want to Have Fun [35], three teen girls go on an adventure to audition for a TV show and end up meeting some boys along the way.
Gregory's Girl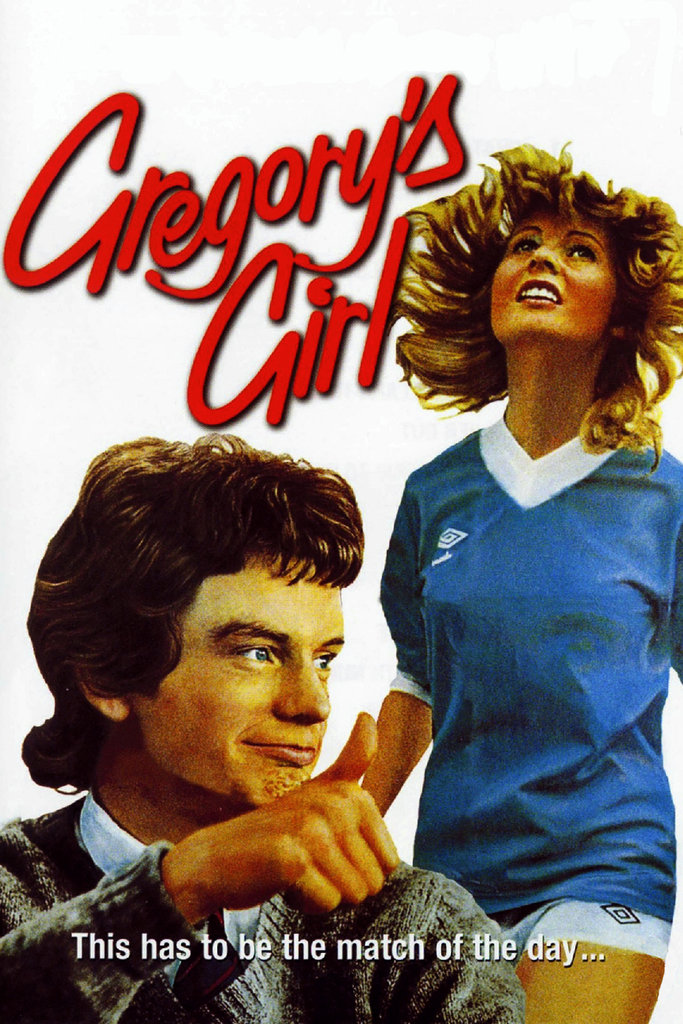 An awkward high schooler falls for a girl on the soccer team in the Scottish coming-of-age film Gregory's Girl [36] (1981).
Happy Accidents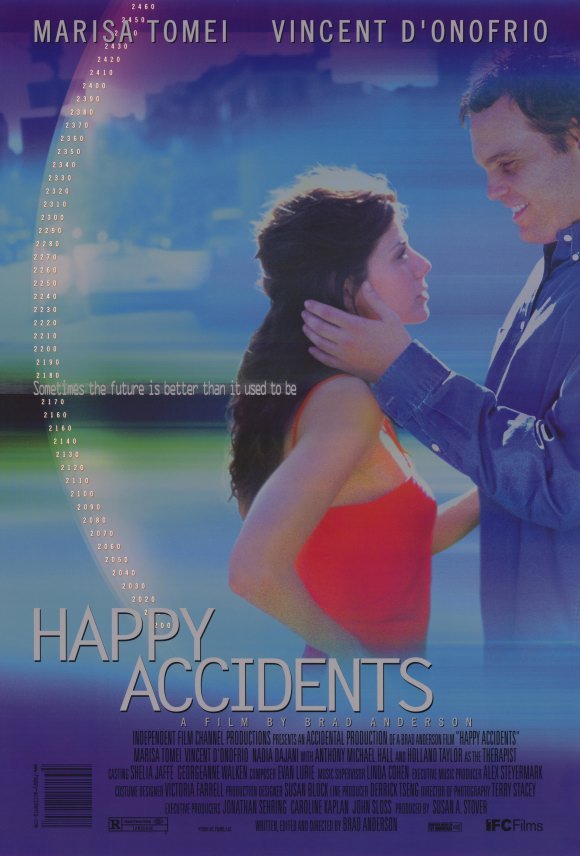 In Happy Accidents [37] (2000), a young woman is ready to give up on love when she meets a small-town guy who shifts her perspective. The big twist? He's a time traveler from 2470.
Happy, Happy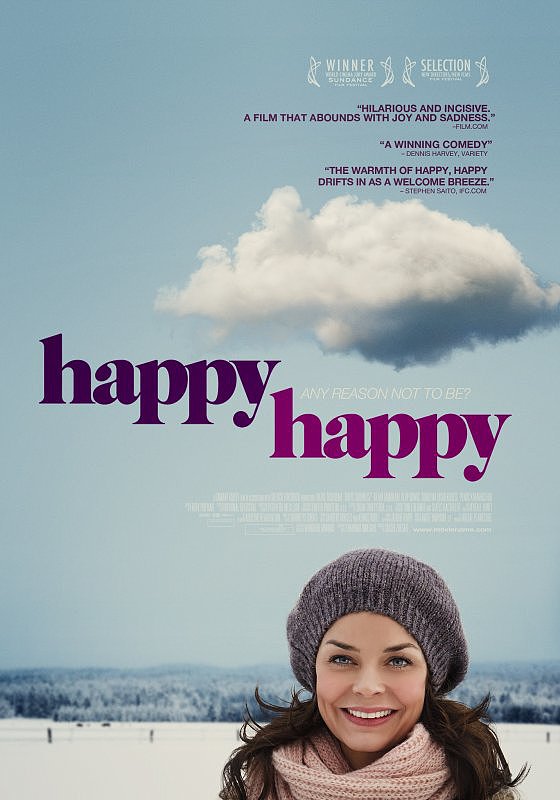 In the Norwegian black comedy Happy, Happy [38] (2010), an optimistic housewife is in an unhappy marriage with her high school sweetheart but ends up getting too close to a new neighbor.
Happy-Go-Lucky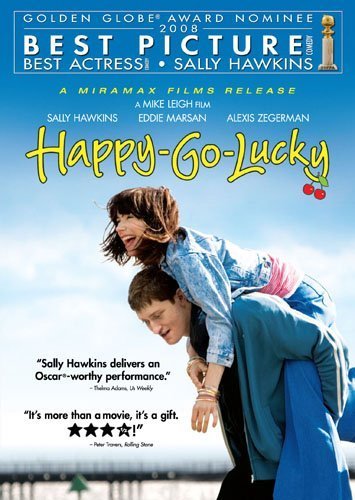 2008's Happy-Go-Lucky [39] follows the story of cheery schoolteacher Poppy. When her bike is stolen, she learns how to drive and charms her grumpy instructor in the process.
Heartbreaker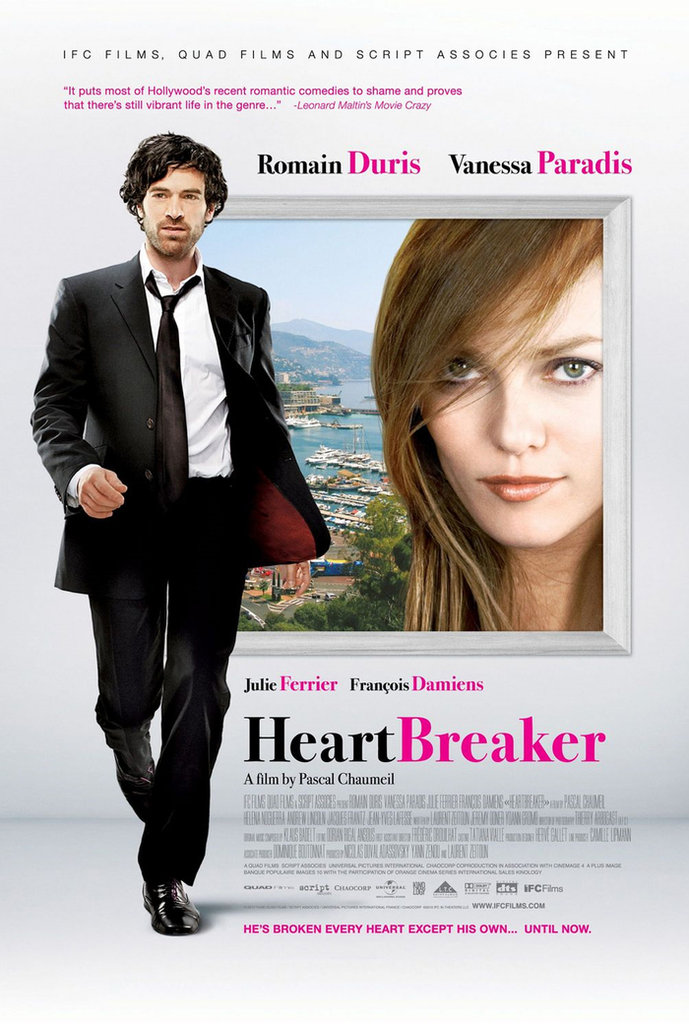 In Heartbreaker (L'arnacoeur) [40], a man who breaks up couples for a living falls for one of his client's daughter and must decide if he'll go through with preventing her wedding [41].
Heartburn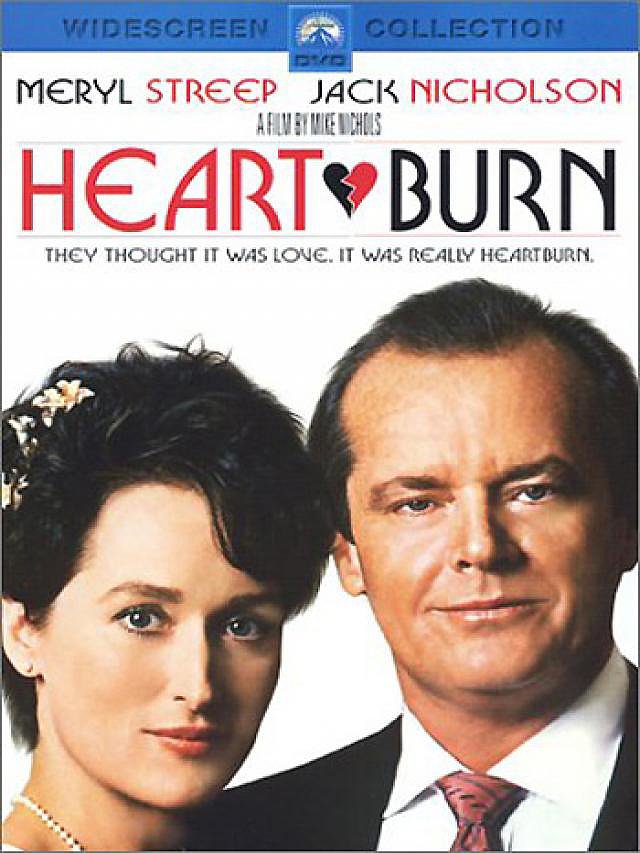 Nora Ephron's Heartburn [42] (1986) is a romantic comedy with a sad side starring Meryl Streep [43] and Jack Nicholson [44] as a married couple whose relationship begins to fall apart.
Heathers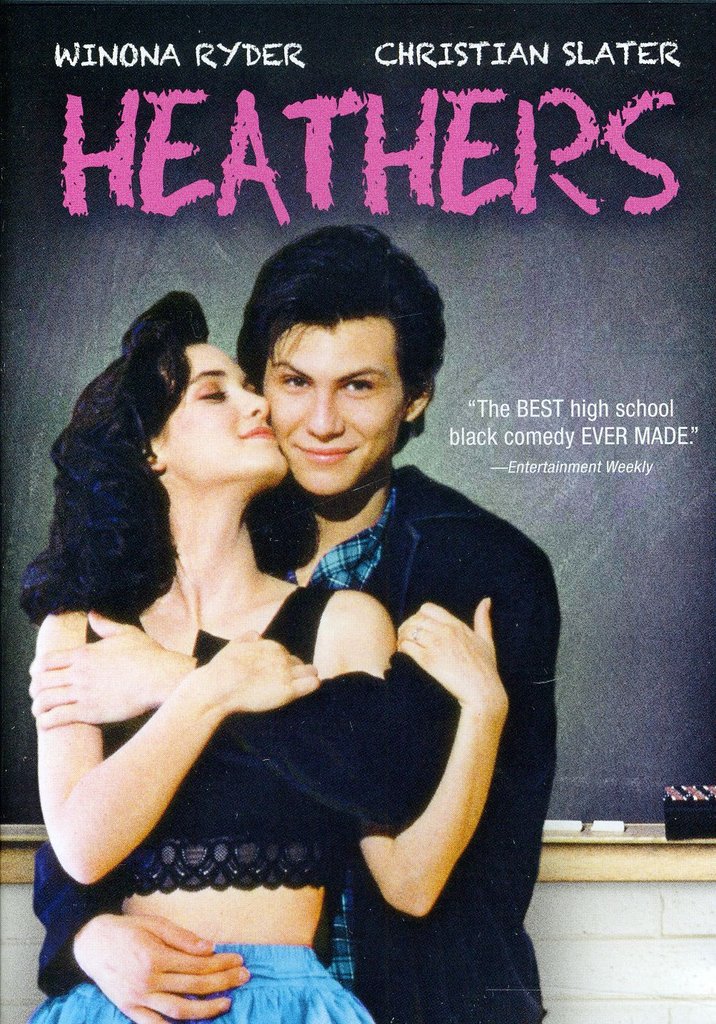 In the 1989 black comedy Heathers [45], a popular girl gets mixed up in murder and a nasty scheme against the "Heathers" who rule their high school, thanks to the bad influence of her rebellious new boyfriend.
Heaven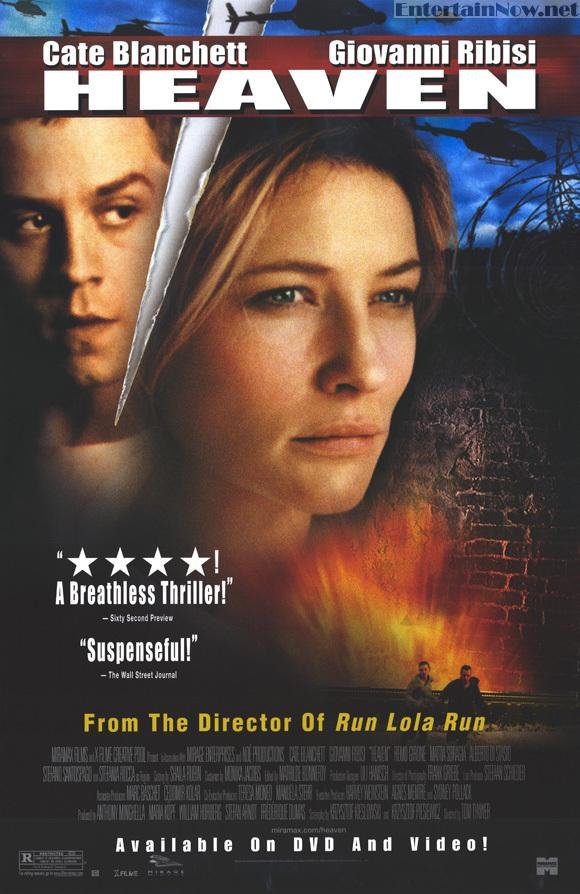 Cate Blanchett [46] and Giovanni Ribisi star in Heaven [47] (2002) about the relationship between a woman imprisoned after her husband's mysterious death and the police officer who helps her escape.
High School Hellcats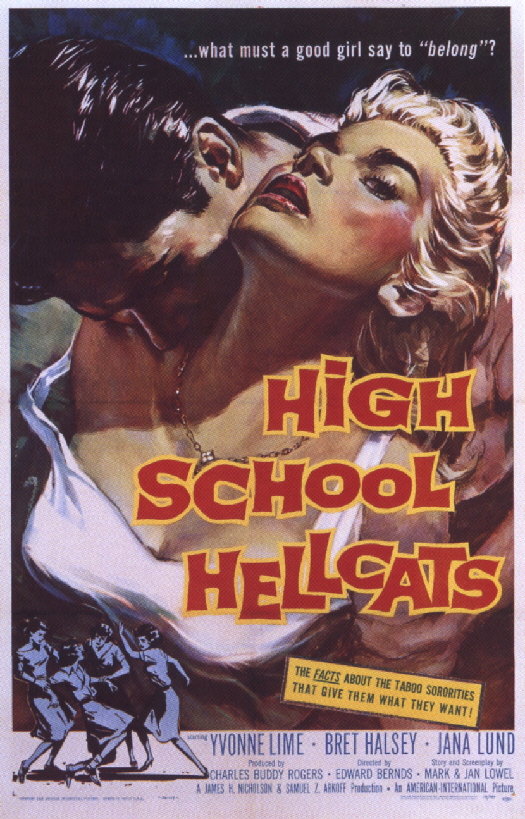 A naive new student must choose between her boyfriend and the popular girls' clique in the 1958 drama High School Hellcats [48].
His Girl Friday
You may reconsider an office romance when you watch His Girl Friday [49], which is about a newspaper editor who's trying to prevent his ex-wife — and also his star reporter — from remarrying.
I Am Love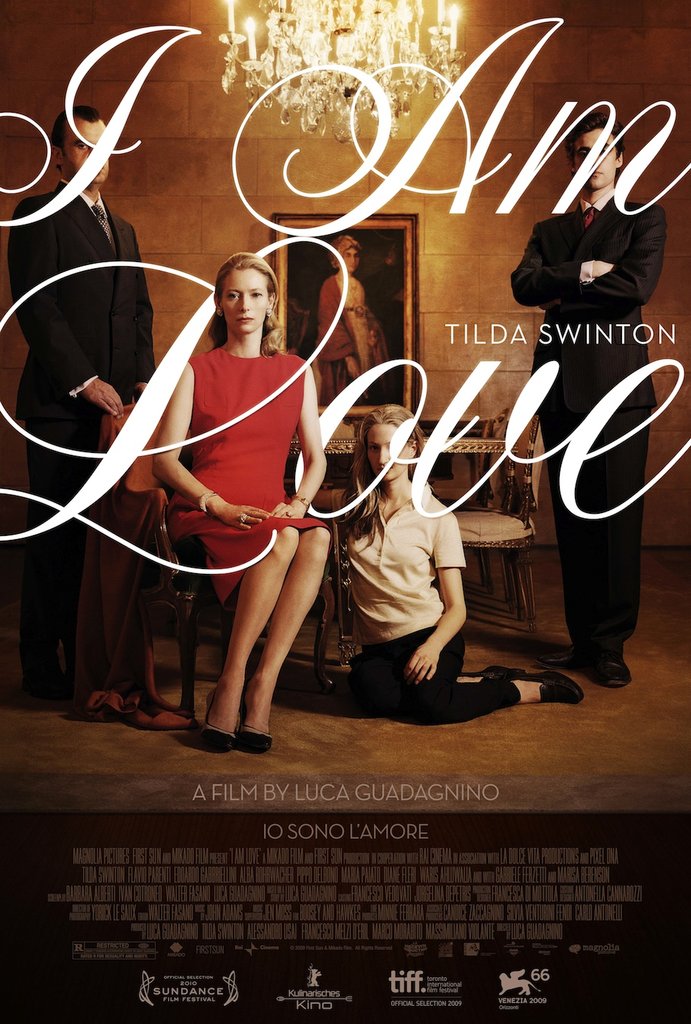 I Am Love [50] (2009) — a Golden Globe nominee starring Tilda Swinton — involves family tensions and forbidden love.
I Do: How to Get Married and Stay Single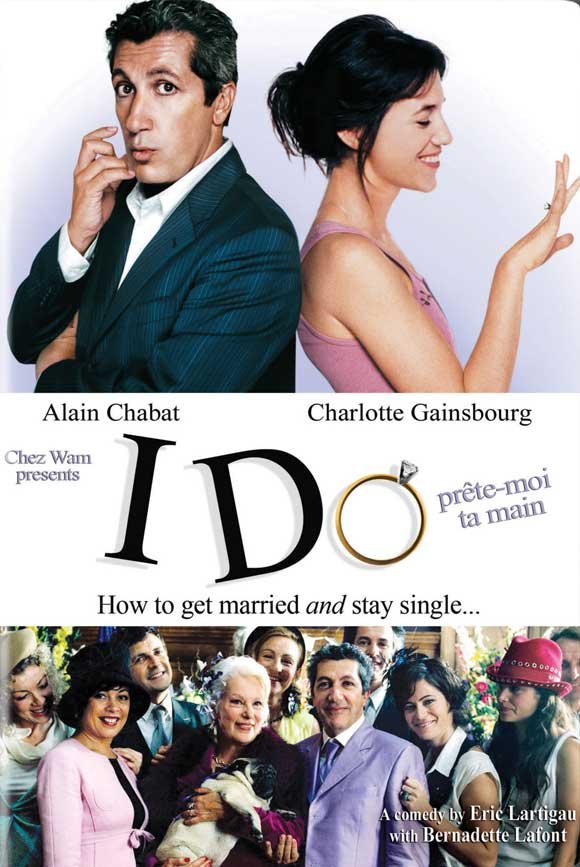 A single man feeling pressure from his family to marry decides to arrange a fake relationship and marriage to appease them in I Do: How to Get Married and Stay Single (Prête-moi ta main) [51].
I Hate Valentine's Day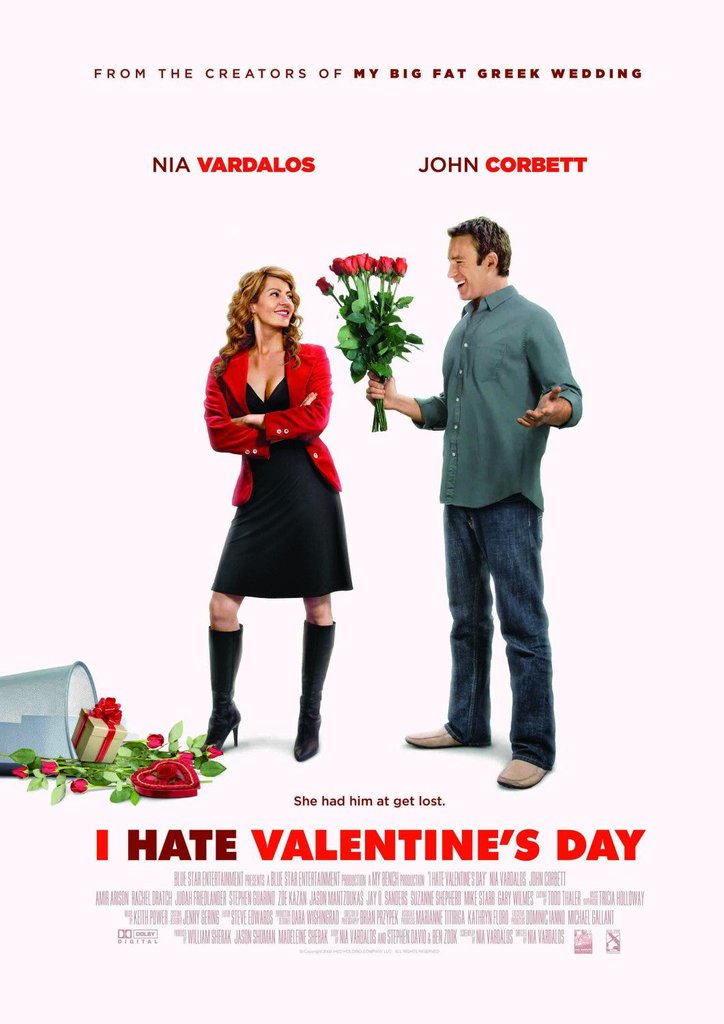 Fans of My Big Fat Greek Wedding will love to see the same onscreen couple in I Hate Valentine's Day [52] (2009). The film focuses on a florist who refuses to go on more than five dates with the same man — until she meets a guy who challenges her philosophy.
In a Day
In a Day [53] is a lighthearted indie romance that tells the story of Ashley, a London musician, and Michael, a quirky stranger who convinces her to spend the day with him.
Indecent Proposal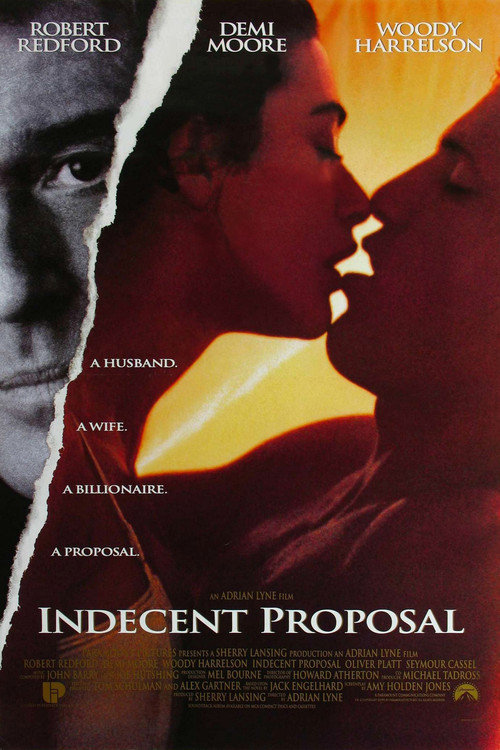 A wife and her husband must decide together if she should spend one night with another man for $1 million in Indecent Proposal [54].
Ira & Abby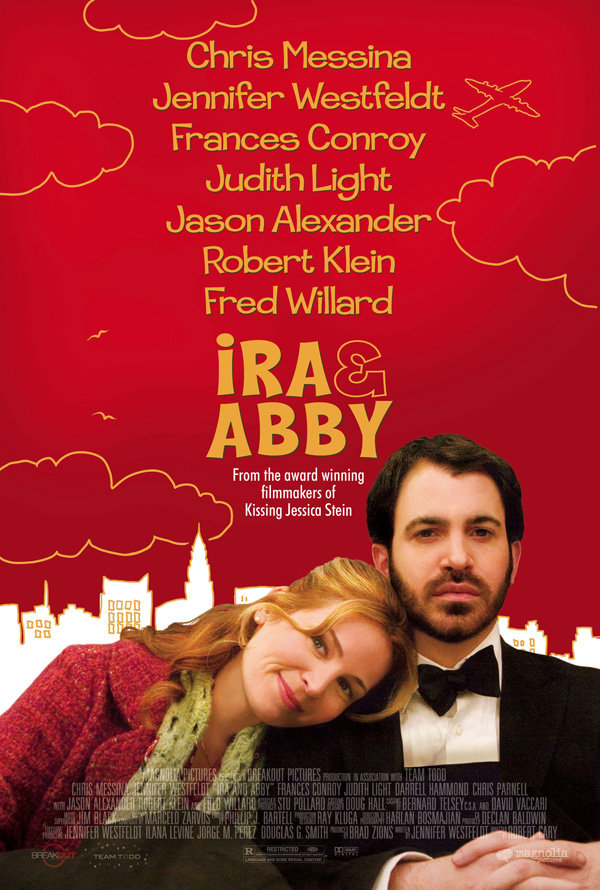 Full of the adventures and misadventures of love, Ira & Abby [55] (2006) is an offbeat comedy about a fast-moving romance that gets complicated.
Johnny Suede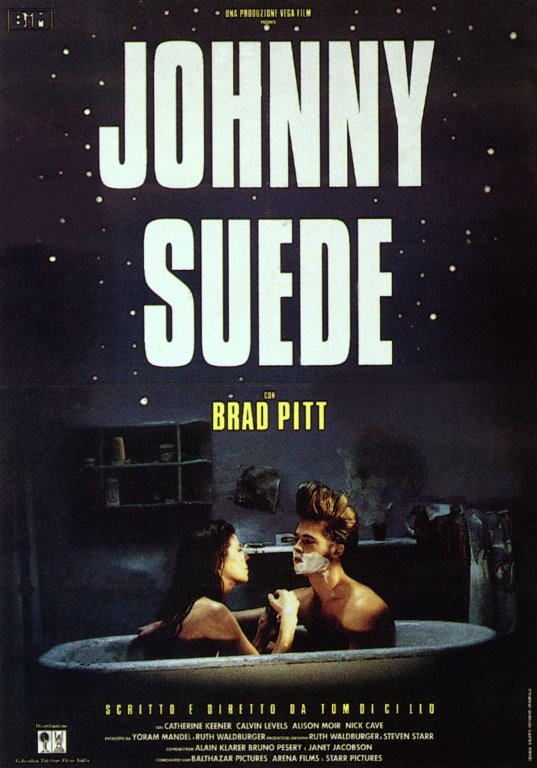 Brad Pitt [56] stars as a wannabe musician in Johnny Suede [57] (1991). After wooing a woman with industry connections, he meets another woman who forces him to rethink his values.
Kissing Jessica Stein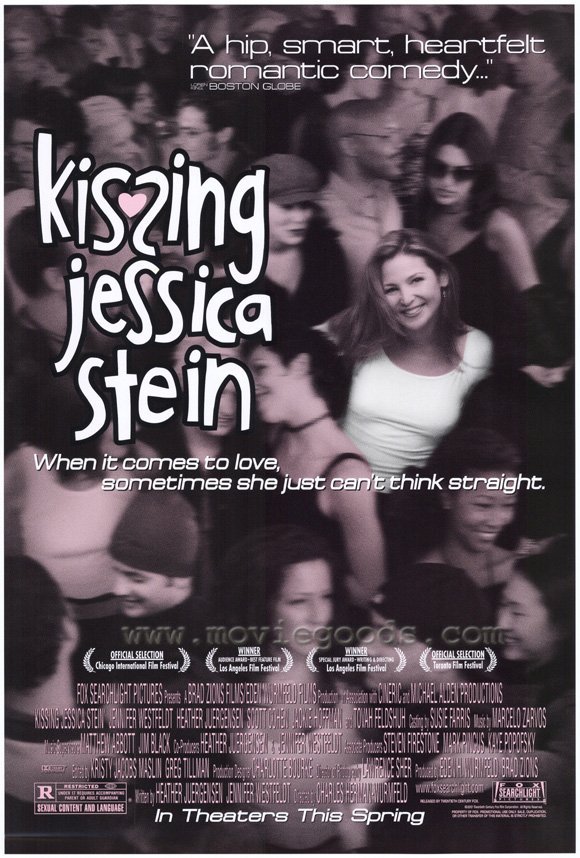 Kissing Jessica Stein [58] (2001) centers around a young woman who explores her sexuality after responding to a personal ad from another woman.
Lady Chatterley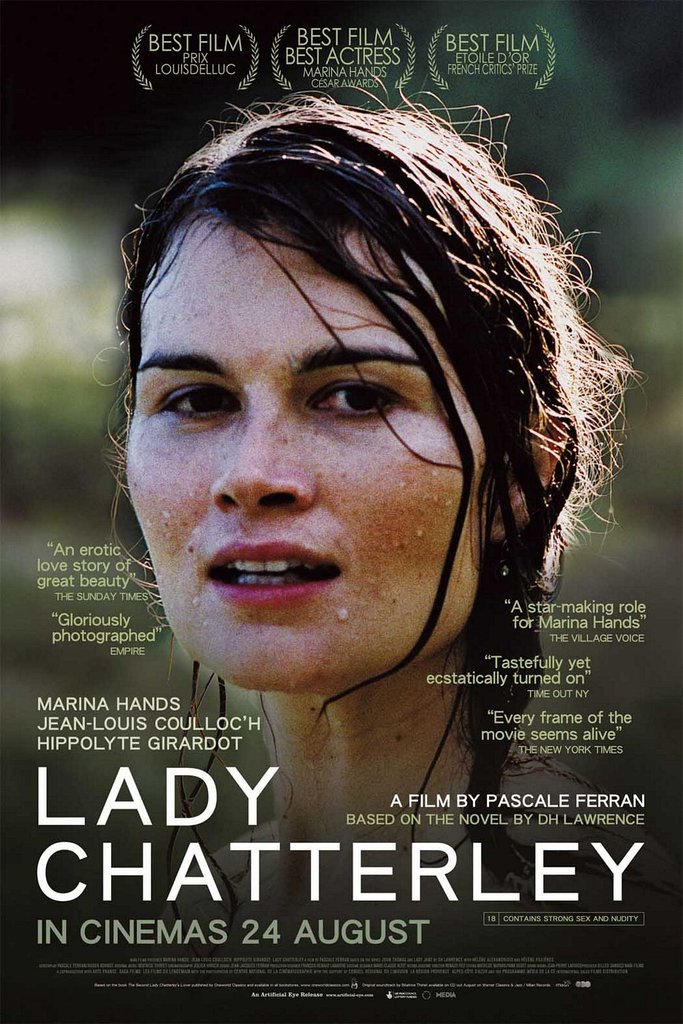 In the French film Lady Chatterley [59], a lady gets swept up in an affair with a gamekeeper after her husband is paralyzed in WWI.
Let the Right One In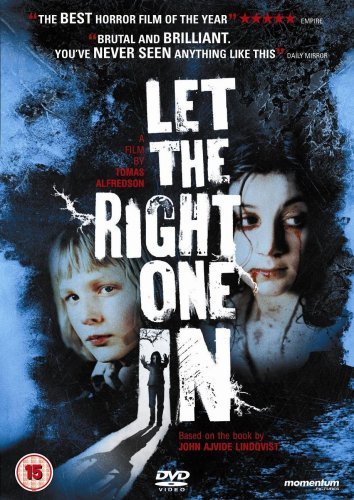 Swedish horror film Let the Right One In [60] (2008) is a new twist on the blood-sucking genre, as it follows the unlikely friendship (and blossoming romance) between two young misfits, including one who happens to be a vampire.
Light of My Eyes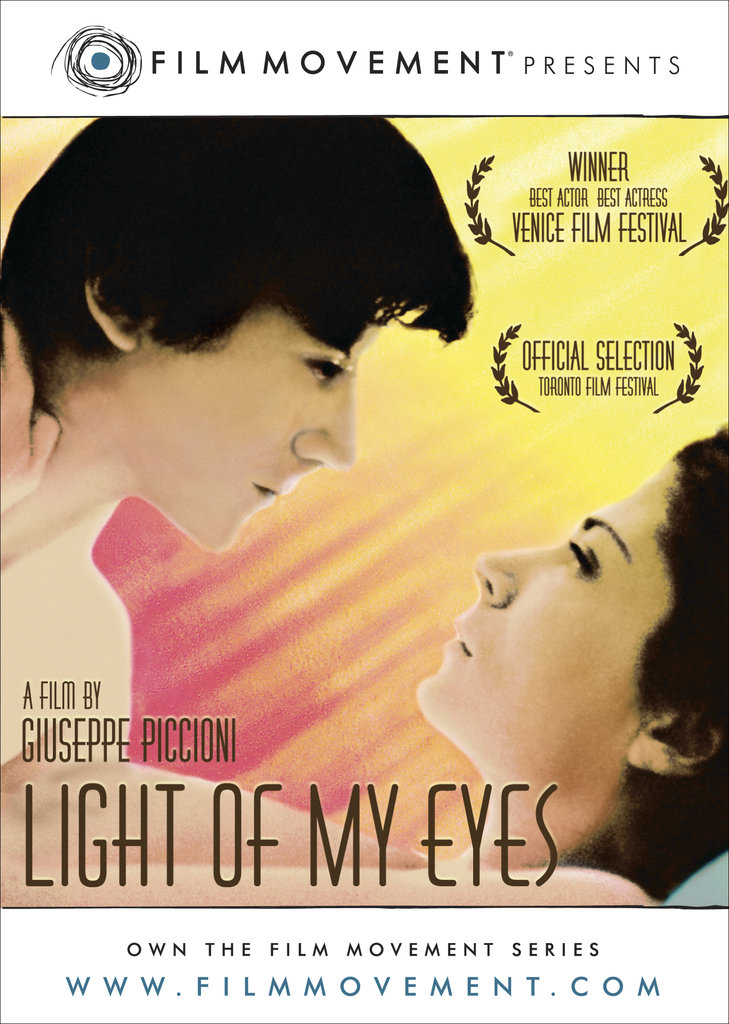 Light of My Eyes [61] (2001) won multiple awards at the Venice Film Festival, making it an ideal pick to prep for this year's events. In it, a young man is drawn to the tragic life of a struggling single mother who's trying to hold onto both her business and the custody of her daughter.
Like Crazy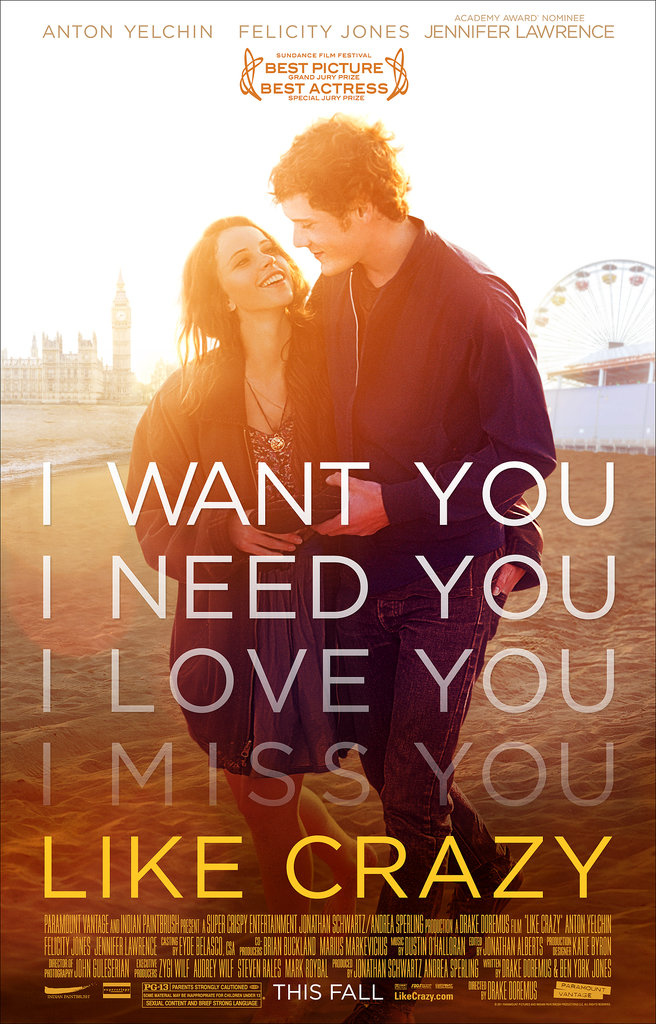 Love between an American man and a British woman is tested when they embark on a long-distance relationship in the romantic drama Like Crazy [62] (2011).
Love Actually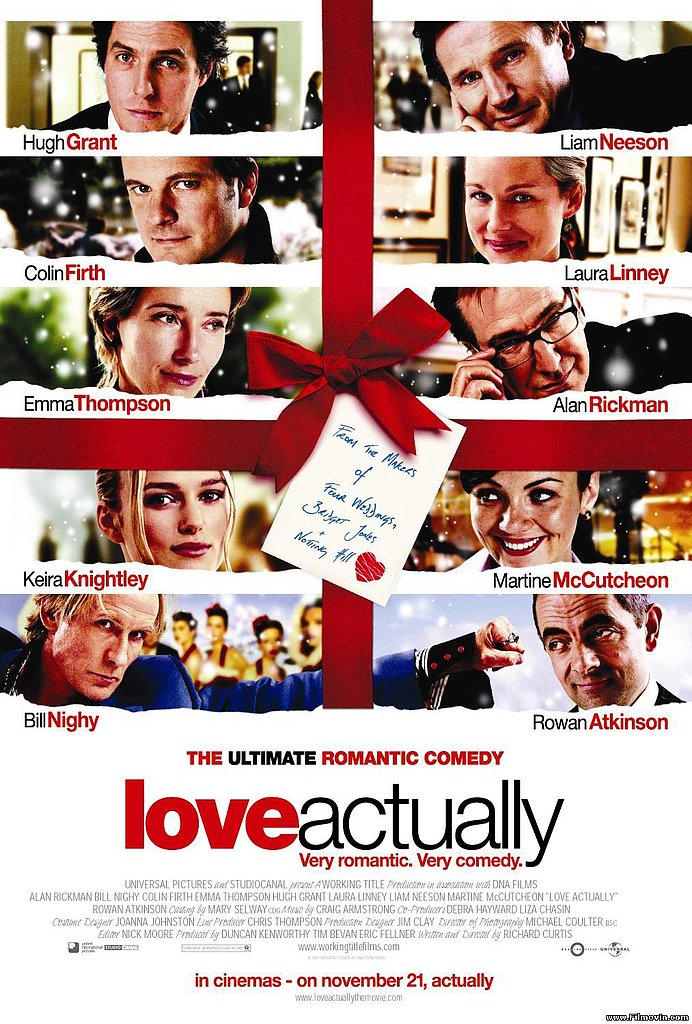 British romantic-comedy Love Actually [63] (2003) is a classic Christmas story of various relationships set in London.
Love Story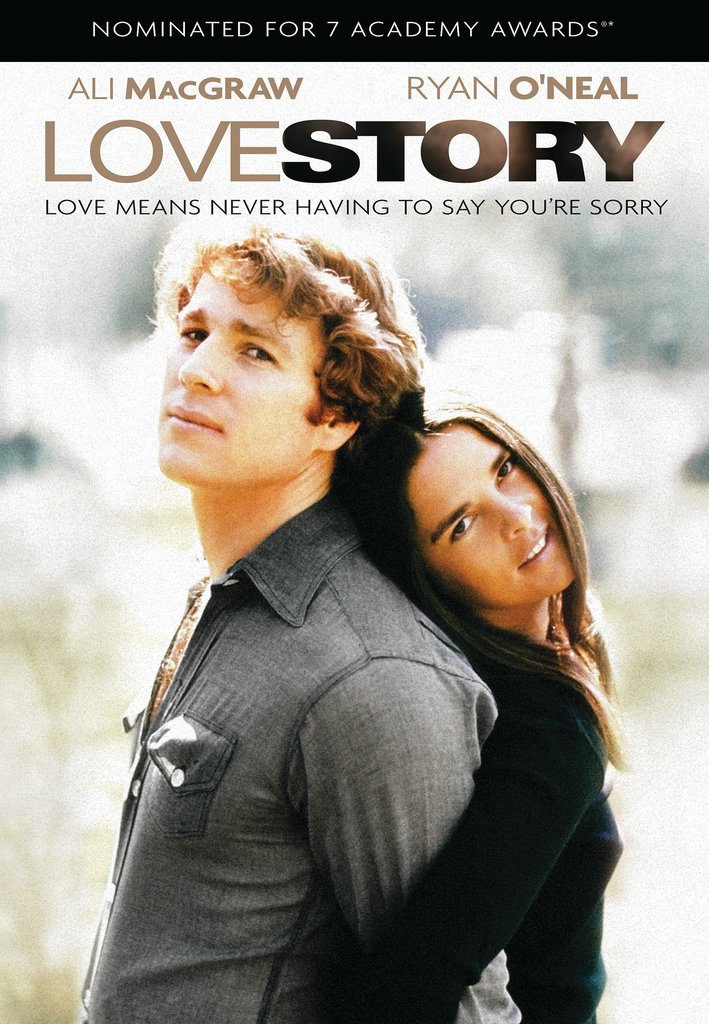 The gut-wrenching romantic drama Love Story [64] (1970) is a modern tale of star-crossed lovers.
Madchen in Uniform
Madchen in Uniform [65] is the 1958 remake a groundbreaking 1931 cult classic that was the first produced feature film with an openly pro-lesbian plot. Set at a strict all-girls boarding school, the film tells the story of an orphan who falls in love with one of her teachers.
Mademoiselle Chambon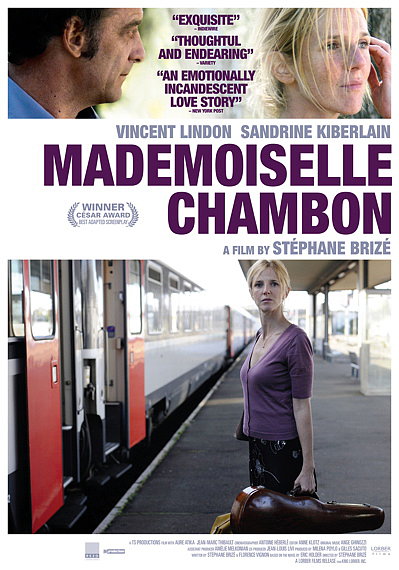 The subtle drama Mademoiselle Chambon [66] follows a shy violin-playing schoolteacher's unexpected romance with a married construction worker.
Malèna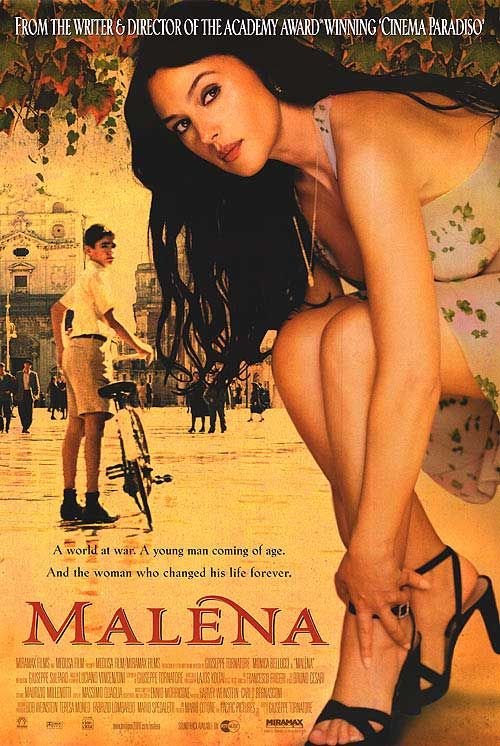 In 2000's Malèna [67], a beautiful woman catches the eye of a young boy. As time goes on, he watches as she struggles through loss, poverty, and humiliation. Meanwhile, he struggles to understand his own feelings about her.
Marriage Italian Style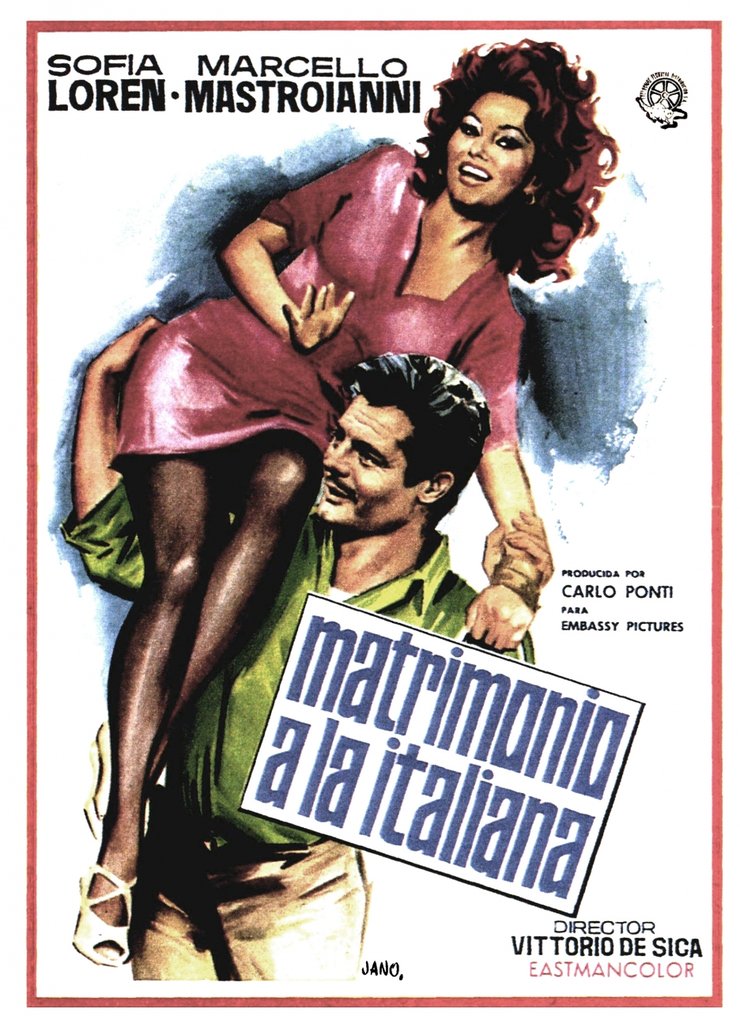 Iconic Italian actress Sophia Loren [68] stars in 1964's Marriage Italian Style [69]. A man is planning to get married, but when his mistress (Loren) tells him that she's ill, he chooses to care for her instead.
Minnie & Moskowitz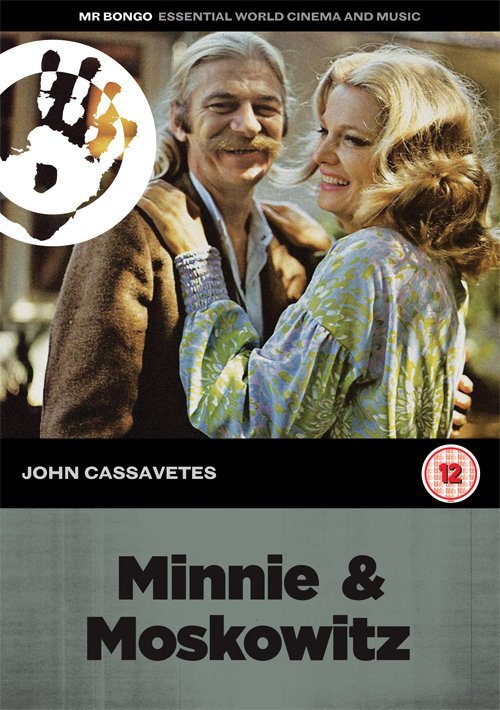 Minnie & Moskowitz [70] follows a woman getting over a bad breakup as she meets and falls for someone far from her "type."
Moondance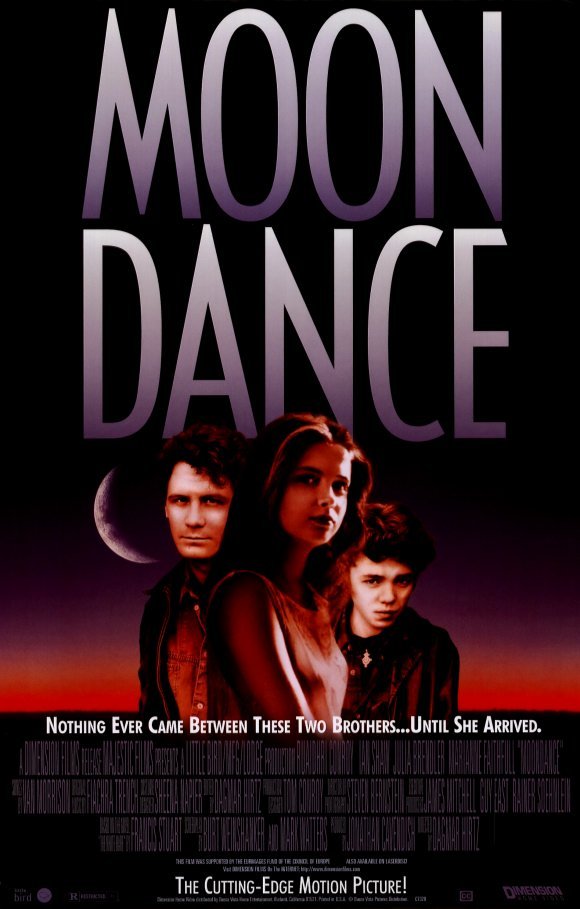 In the 1995 film Moondance [71], two Irish teen brothers both fall for a young German tourist visiting their town. Jealousy and heartache ensue.
Mrs. Brown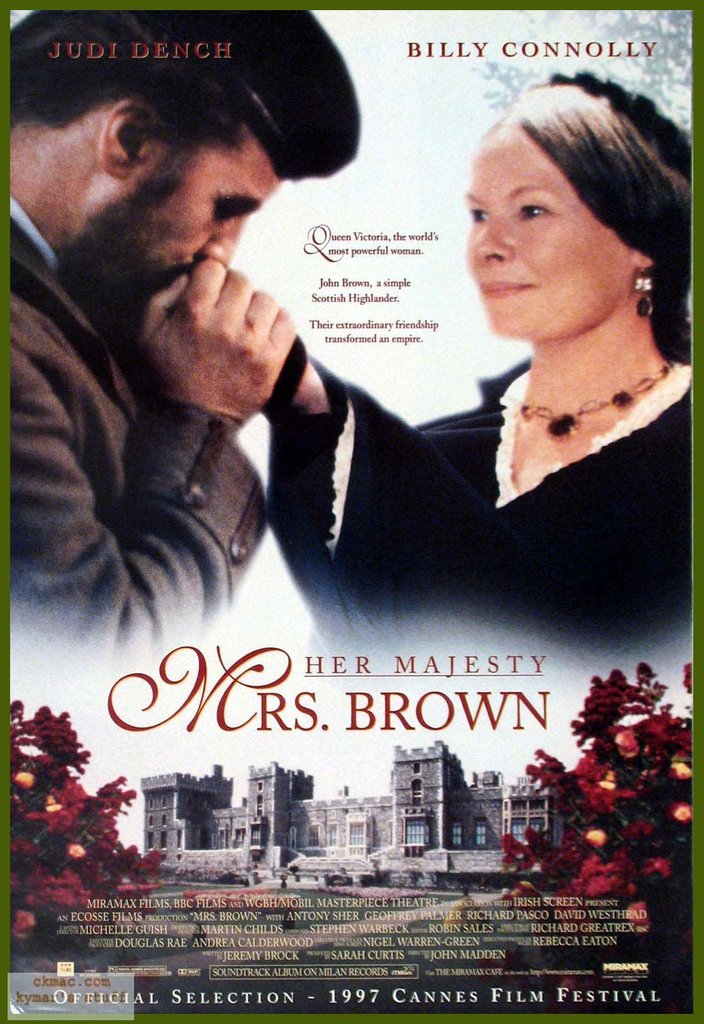 1997's Mrs. Brown [72] tells the story of Queen Victoria, who's grieving the loss of her husband when she begins to fall for a male servant. Inevitably, political problems ensue.
Muriel's Wedding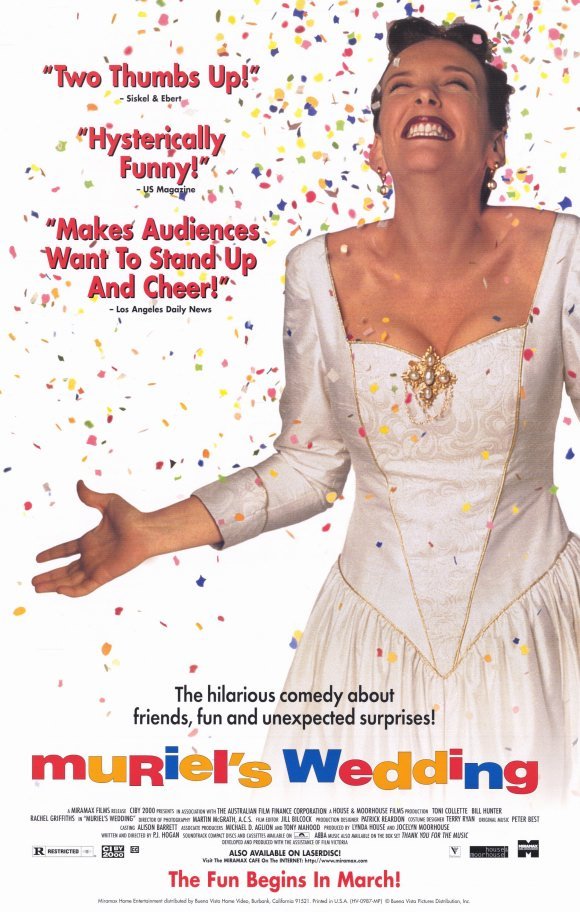 Muriel's Wedding [73] is the perfect flick for someone who hasn't been lucky in love but dreams of finding the one.
My Left Foot
Daniel Day-Lewis portrays Irish writer Christy Brown who has cerebral palsy and was misdiagnosed as mentally disabled until he was 10 years old. Christy finally puts pen to paper with the one part of his body he could control — you guessed it — My Left Foot [74].
My Summer of Love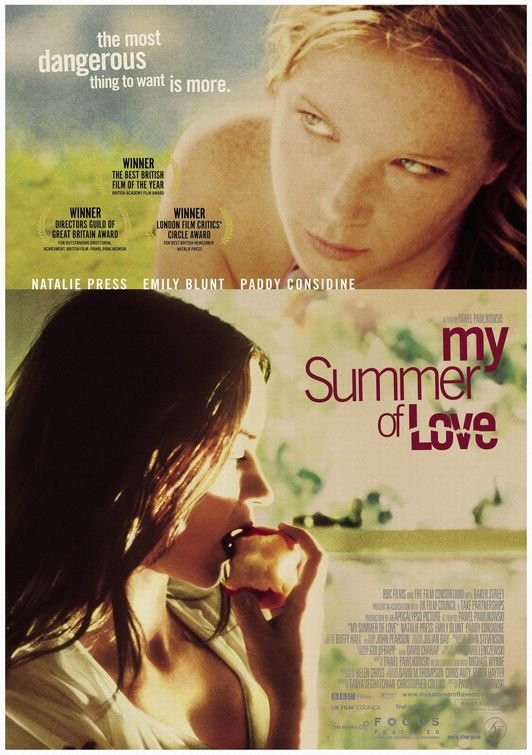 Two restless young women with very different backgrounds happen to form a friendship and fall for each other in the 2005 drama My Summer of Love [75].
Never Again
A pair of 50-somethings who have sworn off love unexpectedly find it in Never Again [76].
New York, I Love You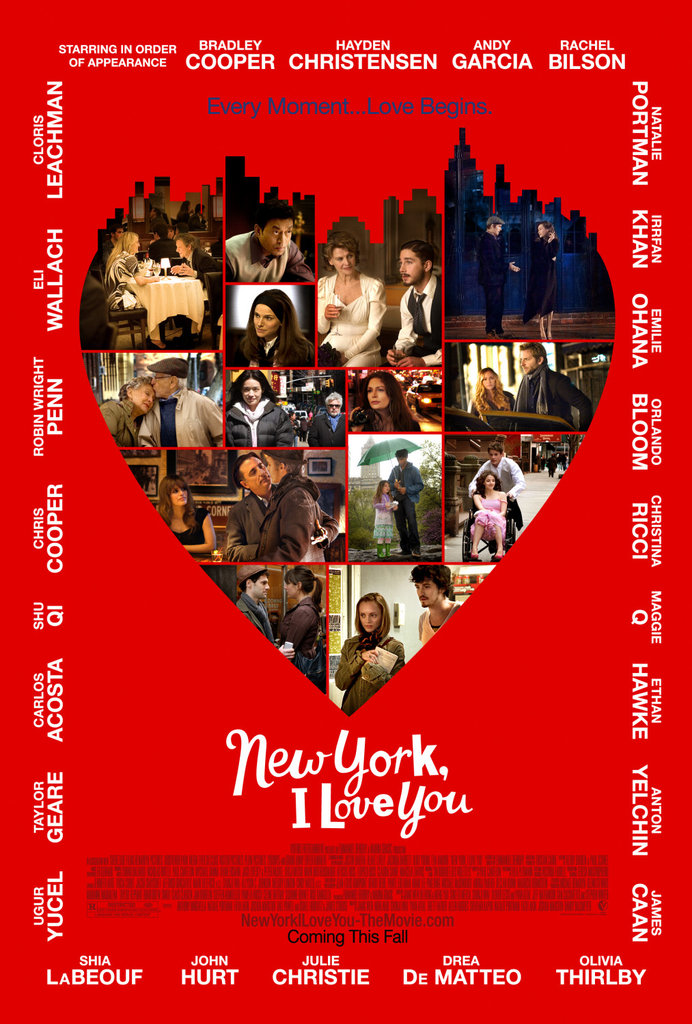 New York, I Love You [77] (2008) tells several stories of big-city love with a star-studded cast that includes Bradley Cooper [78], Natalie Portman [79], Justin Bartha [80], and Shia LaBeouf [81].
Newlyweds
Just-married couples will relate to Newlyweds [82] as it portrays the issues that arise when two families are joined by marriage.
Peter and Vandy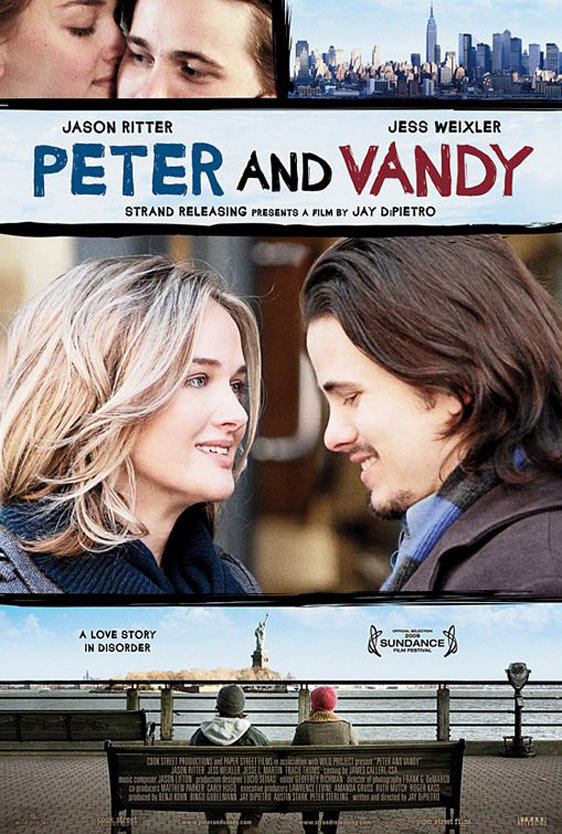 The romantic drama Peter and Vandy [83] alternates between beginning, middle, and end of a relationship, showing the good and the bad along the way.
Puccini For Beginners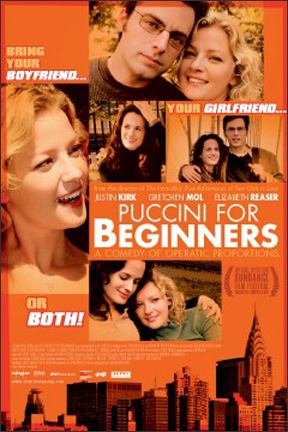 In the indie rom-com Puccini For Beginners [84], things get complicated when a lesbian recovering from a breakup falls for a man while also going after a straight woman.
Queen of Hearts
A woman dealing with a broken heart finds solace in the bed of any and every man she can find in Queen of Hearts [85].
Restoration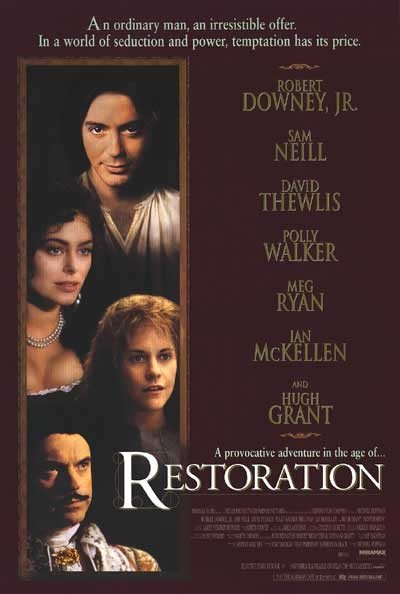 1995's Restoration [86] stars Robert Downey Jr [87]., Meg Ryan [88], and Ian McKellen. After saving someone's life, a young doctor is asked to join King Charles's court and marry the ruler's mistress.
Rid of Me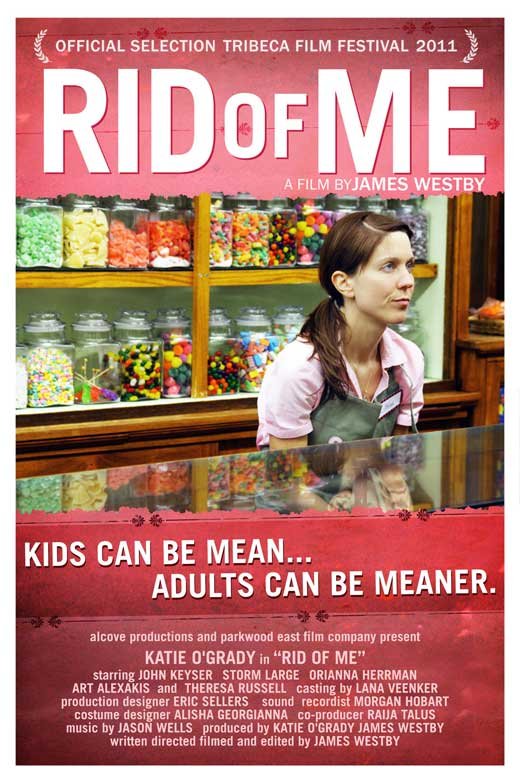 In the black comedy Rid of Me [89], a shy newlywed moves to a new town just to be dumped by her husband but reinvents herself with the help of her punk co-worker.
Ridicule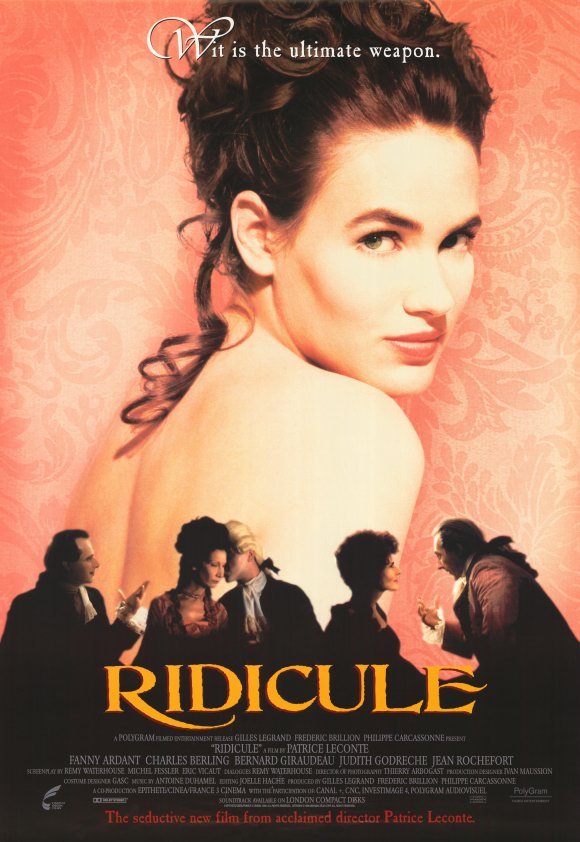 Nominated for the Academy Award for best foreign film in 1996, Ridicule [90] takes place during the reign of Louis XVI of France. The film follows a nobleman who travels to Versailles and gets caught up in a love triangle.
Romantics Anonymous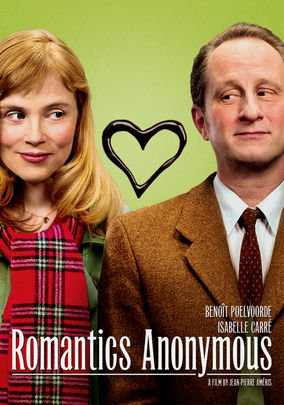 An extremely shy chocolatier and an anxious chocolate factory owner fall for each other in Romantics Anonymous (Les Émotifs Anonymes) [91].
Say Anything . . .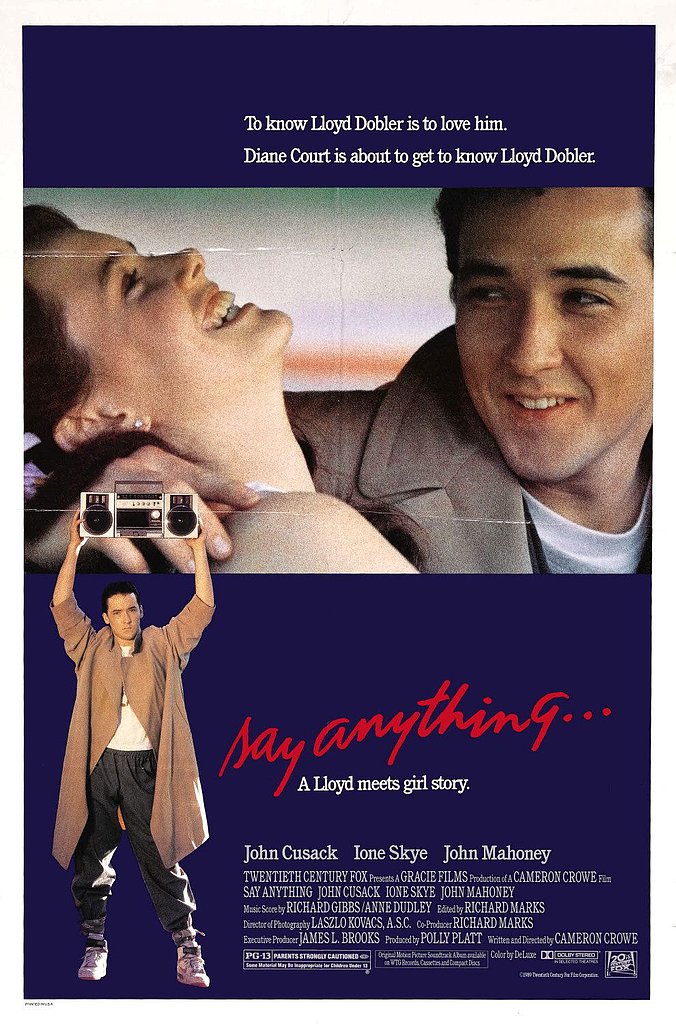 Cameron Crowe's 1989 cult classic Say Anything . . . [92] tells the tale of young love between a slacker and a high school valedictorian.
School Ties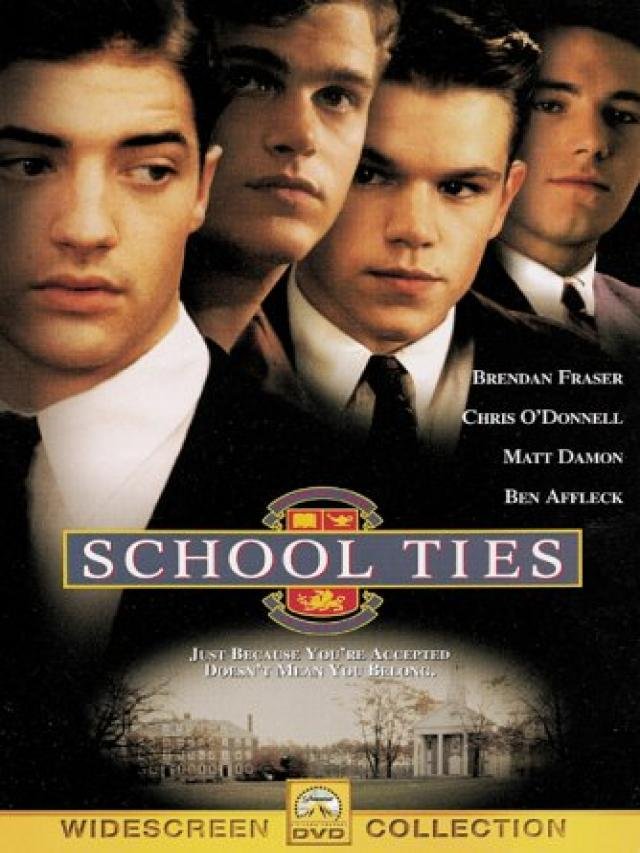 A Jewish transfer student attending a prejudiced prep school keeps his background hidden so he won't risk losing his new debutante girlfriend and friendships in School Ties [93].
Screwballs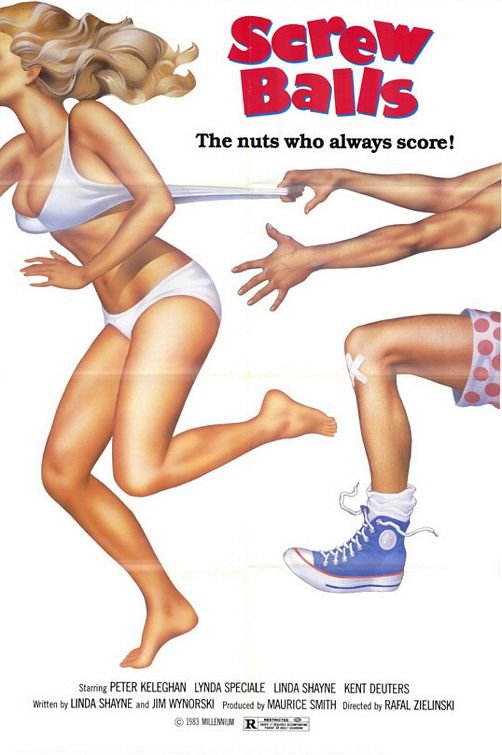 Screwballs [94] is a 1983 comedy about a group of guys trying to deflower a popular girl by the end of the school year.
Serious Moonlight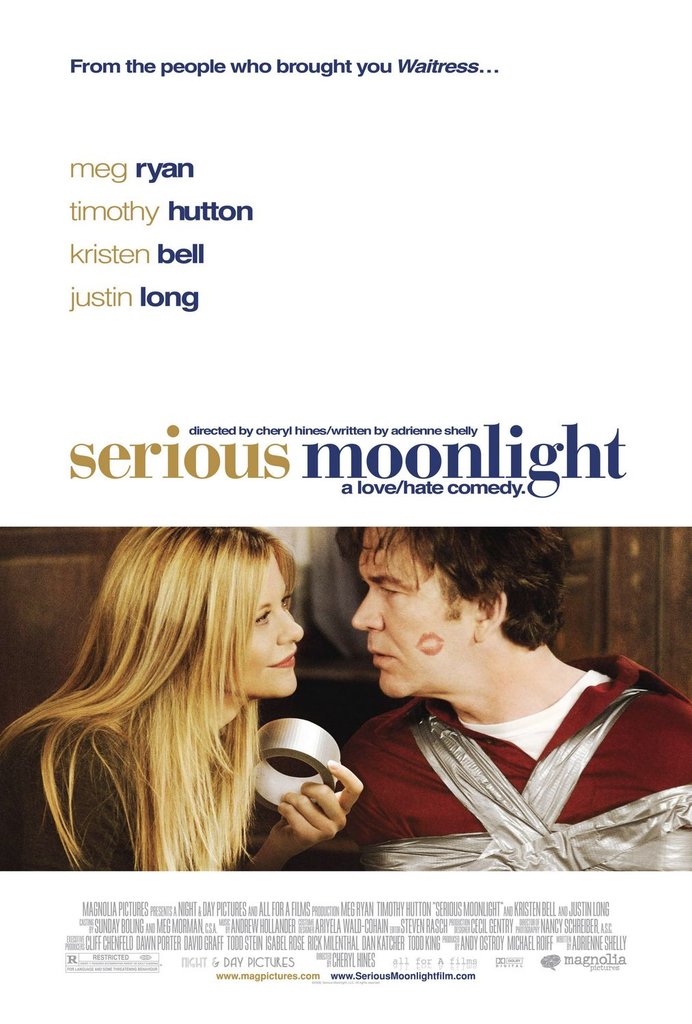 Meg Ryan [95] stars as a Manhattan lawyer in Serious Moonlight [96] (2009). When she finds out that her husband planned to flee to Paris with his mistress, she literally duct-tapes him and holds him hostage in their home.
Shakespeare in Love
Shakespeare in Love [97] (1998) is a story of forbidden love, imagining the young playwright William Shakespeare falling for a noblewoman who acts in his play.
She's All That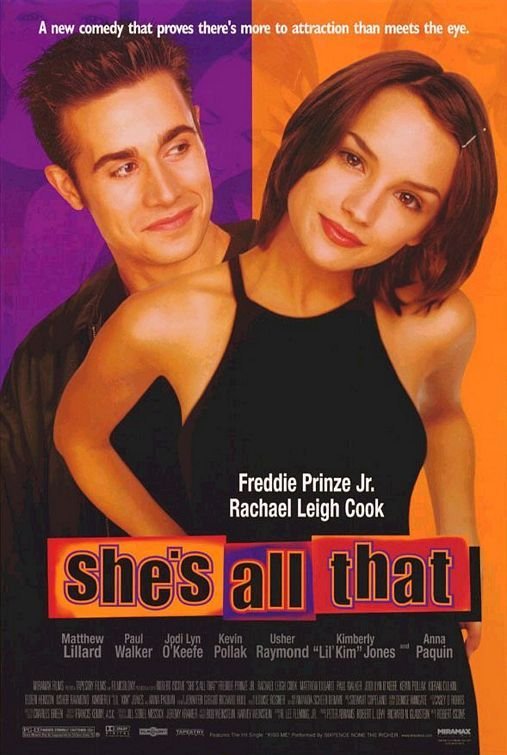 It's the classic tale of boy meets girl [98], boy bets his friend he can turn girl into prom queen, girl gets a makeover by taking off her glasses in 1999's She's All That [99].
Sidewalls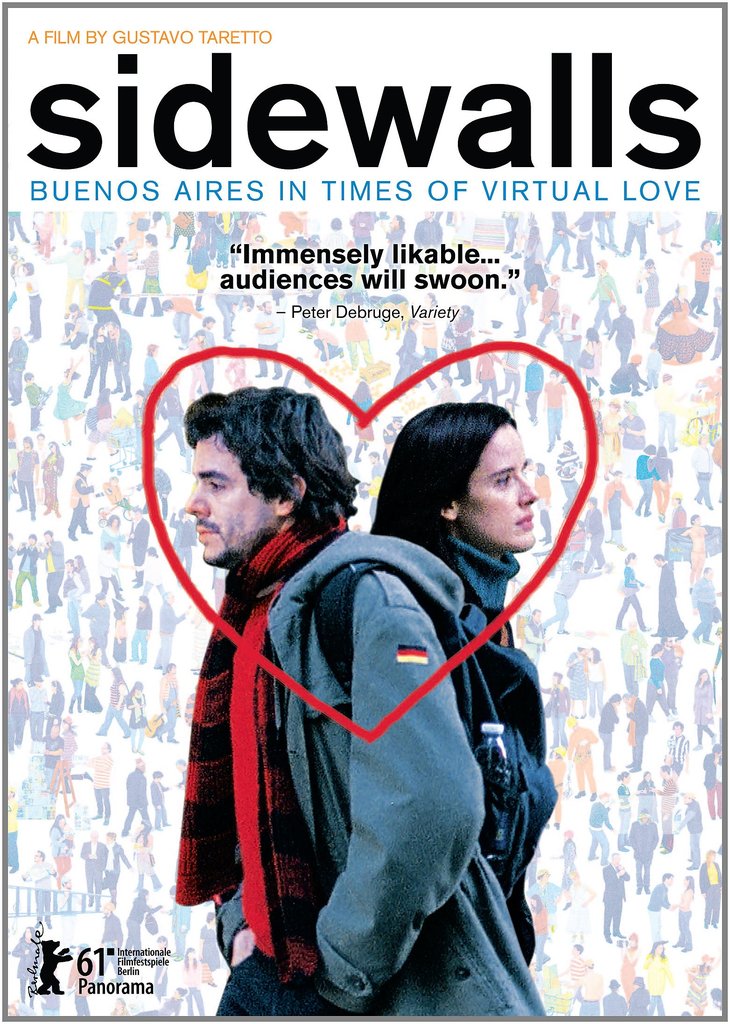 The Spanish film Sidewalls [100] takes a look at love in the era of the Internet. Mariana and Martin are the perfect couple and they live right next to each other, but they've never met.
Skateland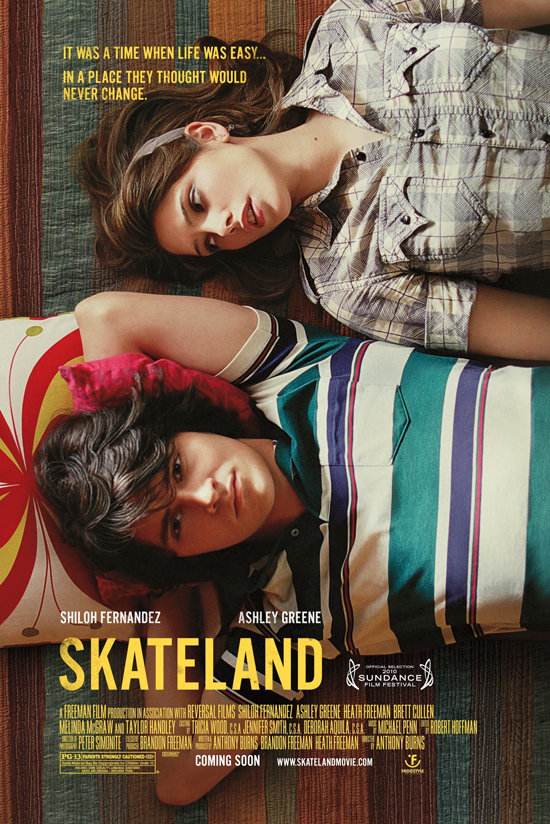 Set in a small Texan town in the '80s, indie drama Skateland [101] follows a 19-year-old roller rink manager who must decide what the future holds after high school.
Summer Storm
The coming-of-age tale Summer Storm [102] (2004) is about a love triangle between best friends and one of the boy's girlfriends.
Sunflower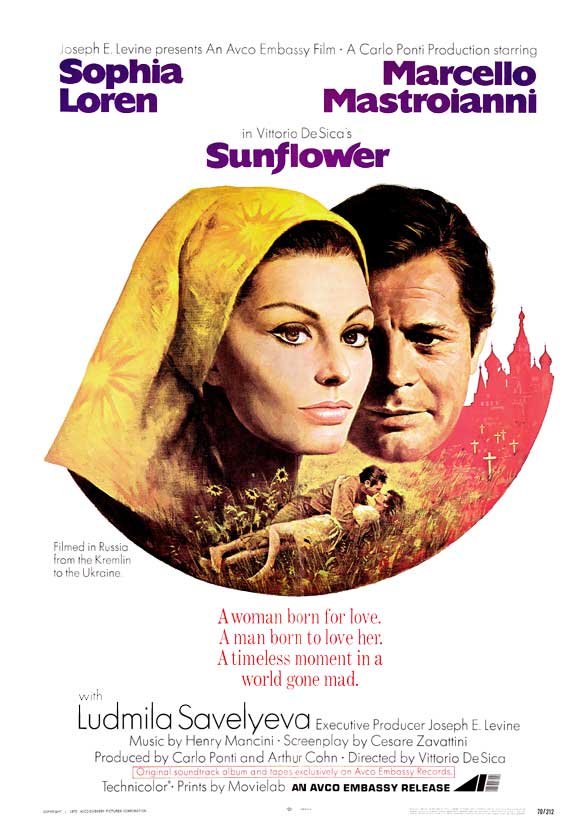 In 1970's Sunflower [103], a woman visits Russia years after her husband is reported missing in action, only to find that he's still alive.
The Blue Angel
Emil Jannings and Marlene Dietrich star in the 1930 film The Blue Angel [104] about a professor who becomes obsessed with the very speakeasy singer he's trying to keep his students away from.
The Bride of Frankenstein
When Dr. Henry Frankenstein's wife is kidnapped, he is forced to create a female partner for his monster in The Bride of Frankenstein [105] (1935).
The Ghost and Mrs. Muir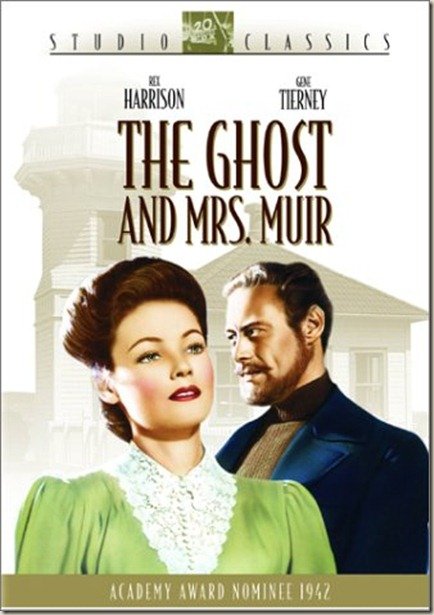 Classic romance The Ghost and Mrs. Muir [106] (1947) revolves around a widow who must decide if she wants to be with the ghostly spirit of a sea captain or a flesh-and-blood man.
The Innocent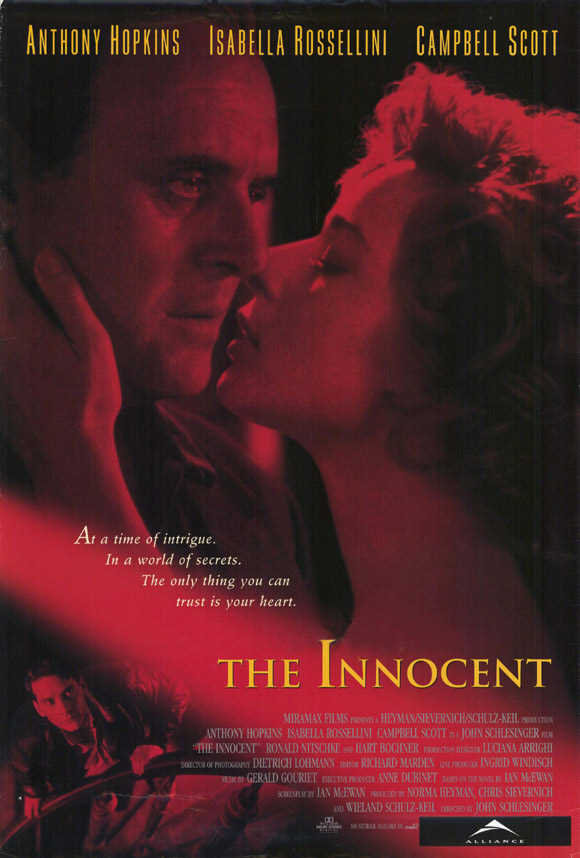 Set during the Cold War, 1993's The Innocent [107] stars Anthony Hopkins [108] as a veteran spy and Isabella Rossellini as his romantic interest with questionable intentions.
The Lovers on the Bridge (Les Amants de Pont Neuf)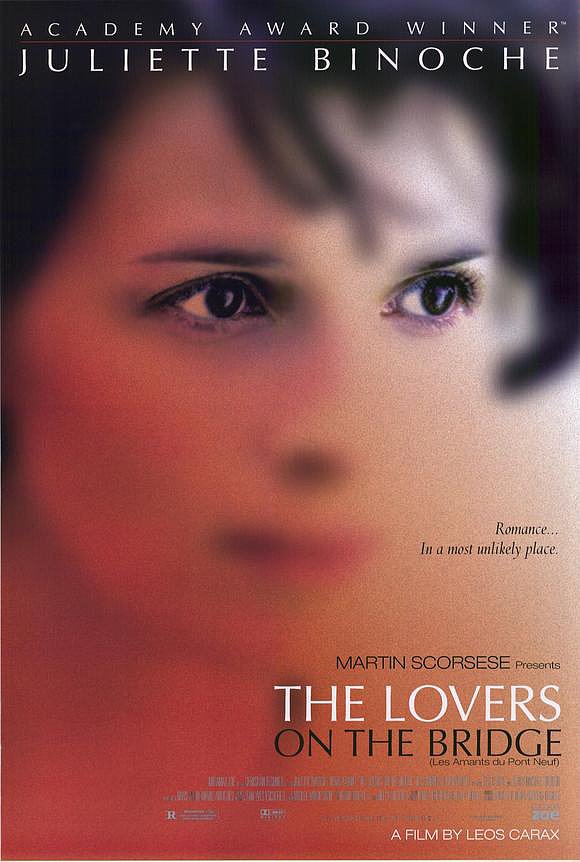 The Lovers on the Bridge (Les Amants de Pont Neuf) [109] is a cult favorite starring Juliette Binoche as a blind woman who finds herself falling for a homeless, fire-eating addict living on an abandoned bridge in Paris.
The Piano
Holly Hunter starred in The Piano [110], all about a mute but powerful expat who arrives in New Zealand with her young daughter, played by a young and adorable Anna Paquin [111]. She's betrothed to a landowner who sells the one material possession she adores: her piano.
The Puffy Chair
The Puffy Chair [112] is an indie road trip flick following the misadventures of two brothers and a high-maintenance girlfriend. What should be your everyday goofball movie turns into a highly emotional story about family, relationships, and what keeps us together.
The Seven-Year Itch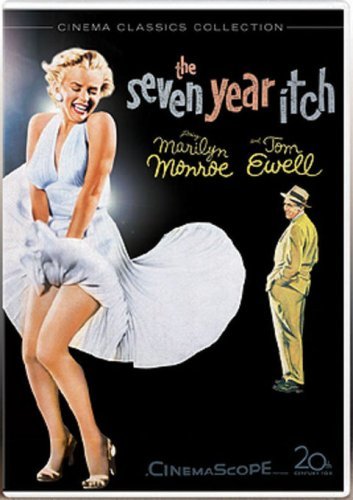 Marilyn Monroe stars in 1955's The Seven-Year Itch [113] about a middle-aged publisher who is tempted by his sexy neighbor when his wife and son are away for the Summer.
The Tiger and the Snow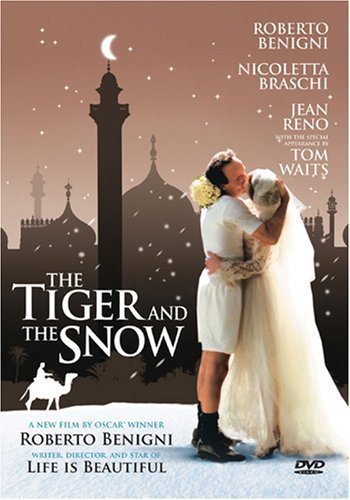 The whimsical The Tiger and the Snow [114] (2005) stars Italian actor-director Roberto Benigni, and the film includes pieces of the plot from his Oscar-winning film Life Is Beautiful. In the movie, Benigni plays a romantic poet who promises to follow his love (played by his real-life wife, Nicoletta Braschi) wherever she goes — even if that means entering Iraq during the American invasion.
The Treatment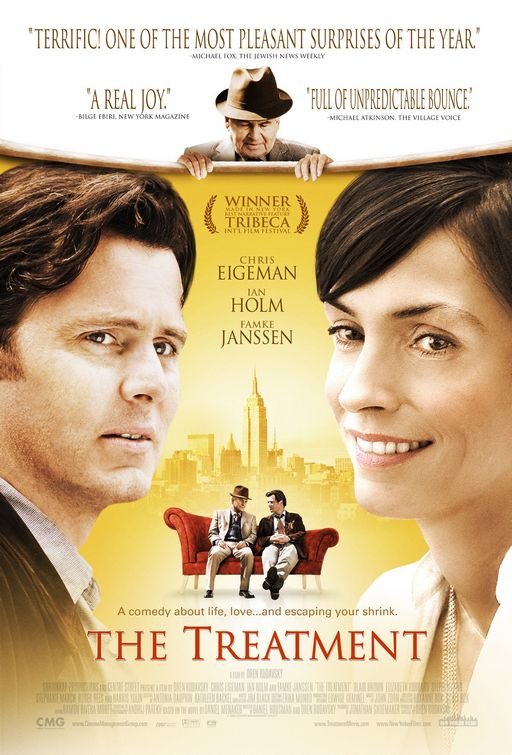 A recently dumped English teacher must deal with mind games from his therapist while pursing a wealthy widow in the romantic comedy The Treatment [115].
The Very Thought of You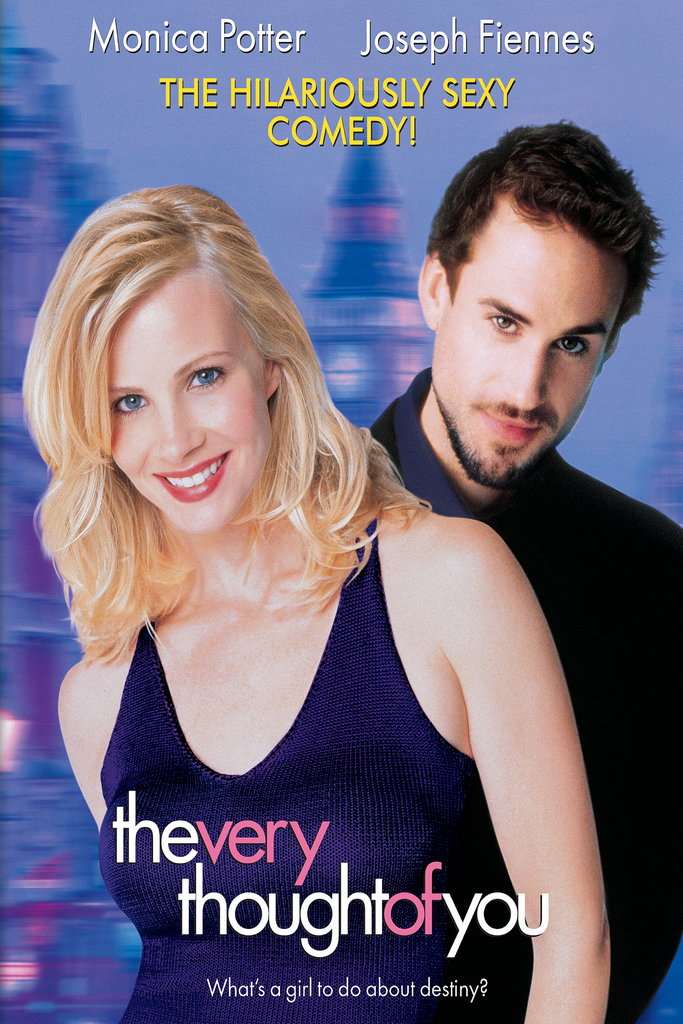 In The Very Thought of You [116], Monica Potter plays an American in London who ends up falling for three men that she doesn't know are actually best friends.
The Waiting Room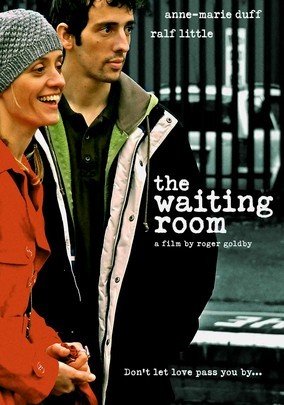 In The Waiting Room [117], a single mom ends her affair with a friend's husband after a dreamy meet-cute at the train station.
The Young Girls of Rochefort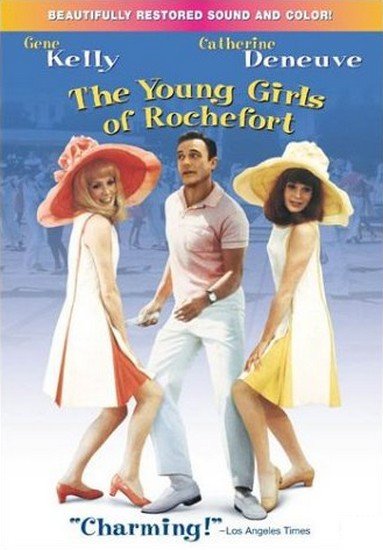 Real-life sisters Catherine Deneuve and Françoise Dorléac play twins who fall for two entertainers and the romance of Paris in 1967's The Young Girls of Rochefort (Les Demoiselles de Rochefort) [118].
TiMER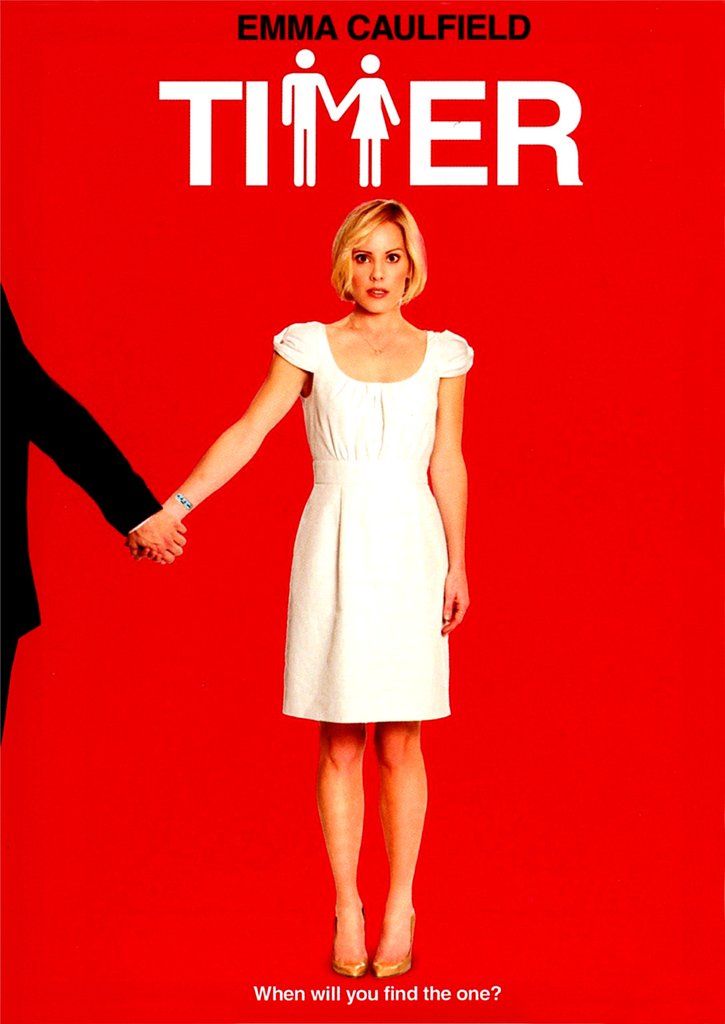 In 2009's TiMER [119], people have biotechnological implants that count down to the moment they'll meet their soul mate. The comedy follows the story of Oona, a 30-something woman who's worried because her timer isn't ticking.
Vanity Fair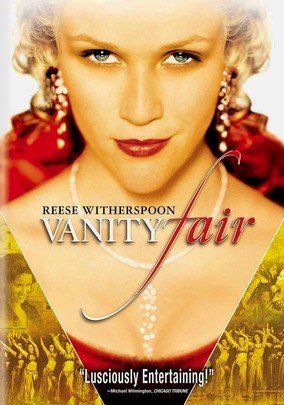 In the film version of William Makepeace Thackeray's novel Vanity Fair [120], Becky Sharp, played by Reese Witherspoon [121], uses her wit and charm to get ahead in London's 1820s high society.
W.E.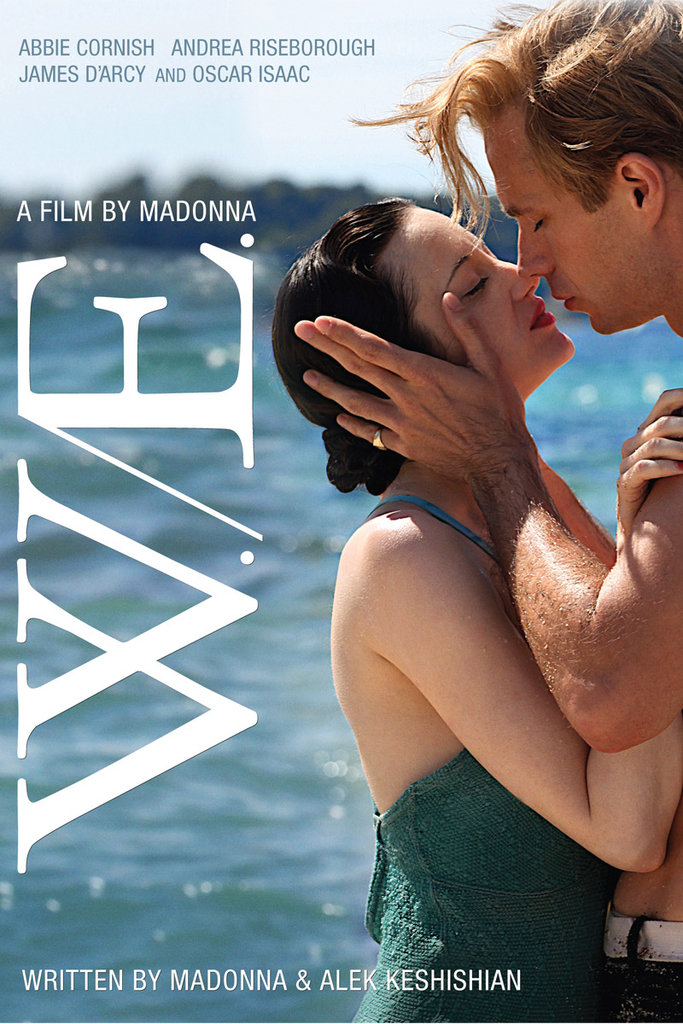 The real-life scandalous romance between King Edward and Wallis Simpson in the 1930s is portrayed in the 2011 drama W.E. [122]
What Rats Won't Do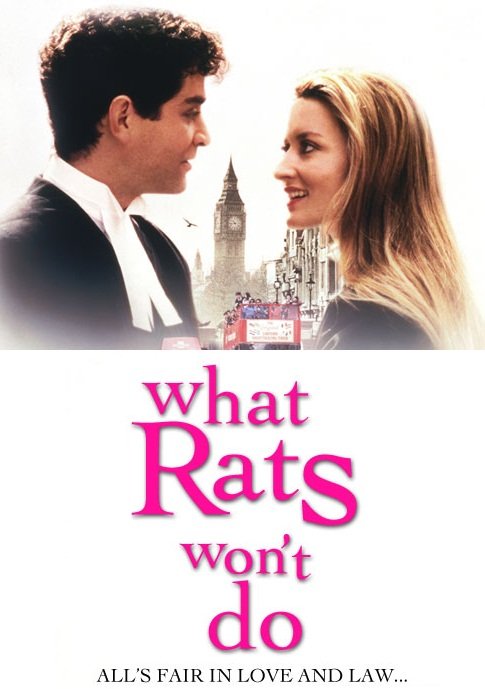 The 1998 romantic comedy What Rats Won't Do [123] follows an engaged London lawyer as a courtroom battle against a charming lawyer threatens her relationship.
Yesterday, Today and Tomorrow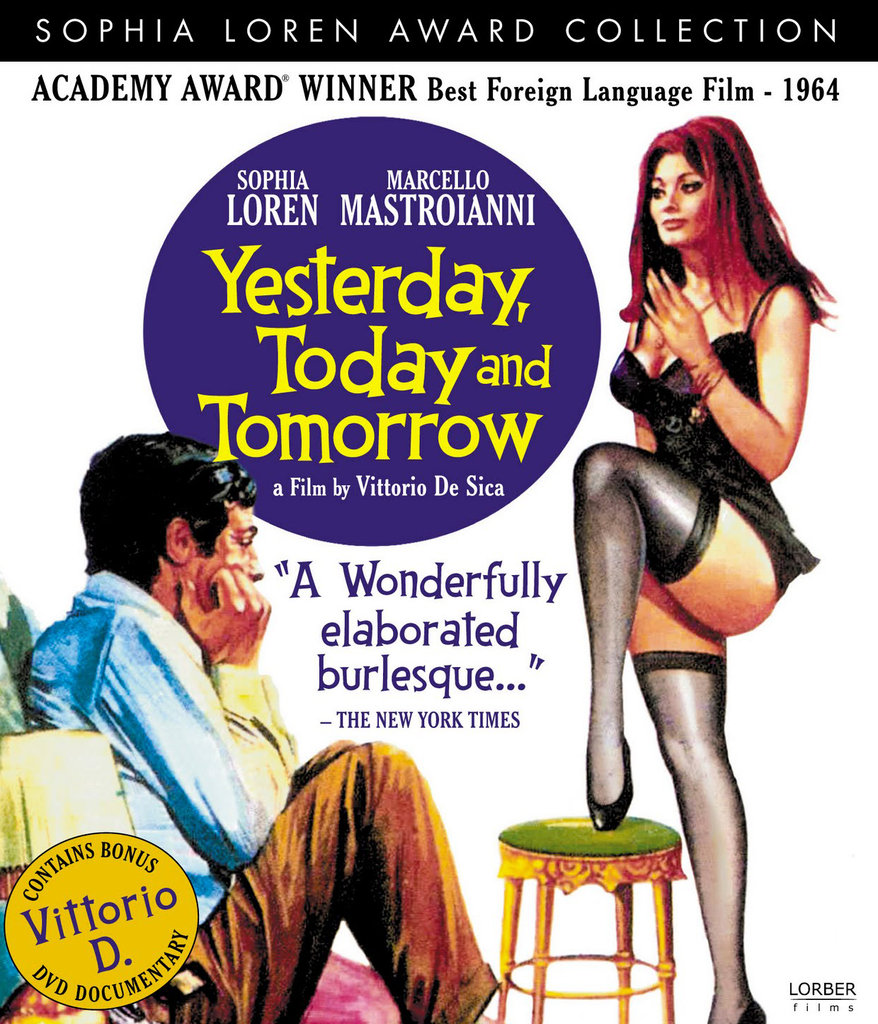 Sophia Lauren and Marcello Mastroianni star in 1963's Oscar-winning comedy Yesterday, Today and Tomorrow [124], a trio of sex-related stories.