Sexy Scott Foley GIFs
18 Reasons Why Scott Foley Would Be the Best Boyfriend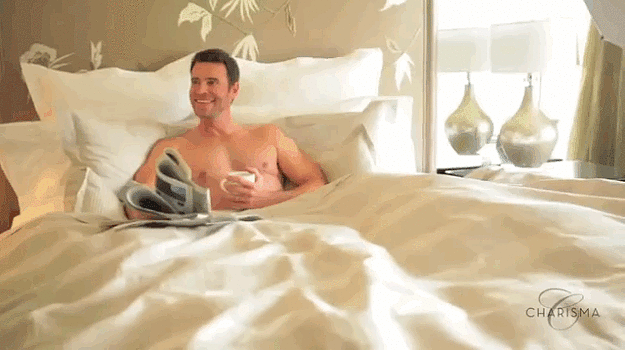 What's Your Reaction?
0
0
0
0
0
0
1
18 Reasons Why Scott Foley Would Be the Best Boyfriend
It's been over a decade since the devastatingly handsome Scott Foley charmed his way into our hearts as Noel Crane on Felicity — and recently he's gathered a whole new following courtesy of his role as the smoldering Captain Jake Ballard on ABC's Scandal.
Today the gorgeous star turns 42, and we can't think of a better way to celebrate than to reminisce about all of the fabulous attributes that made us first fall in love with Scott. He is more than blessed in the looks department and possesses enough charisma to charm the tops socks off anyone, but to our dismay, it seems his characters can never catch a break in the relationship department — exhibits A and B: Ben/Felicity/Noel and Fitz/Olivia/Jake. Can't he get the girl just once? After all these years, we think Scott deserves a little retribution, so we're giving the Foley fans what they want and taking note of all the wonderful traits this handsome man has to offer. Though he is happily married — yeah, we see you Marika Dominczyk — find out why Mr. Foley is the crème de la crème of boyfriend material.
Source: Charisma
Latest