Sex Songs From the '90s
'90s Songs to Bump 'n' Grind To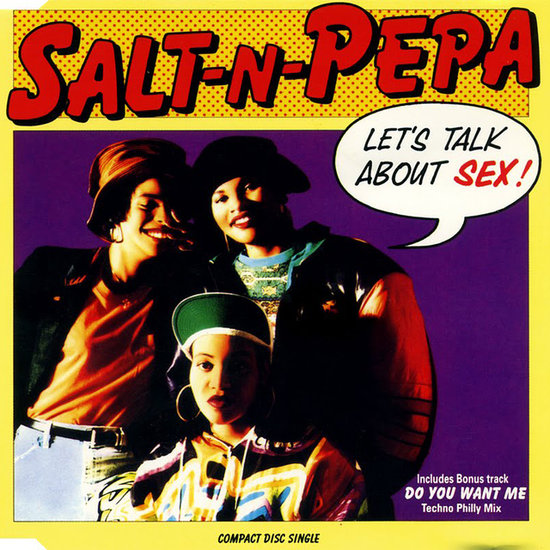 How do we love the '90s? Let us count the ways. It's a time that brought us Sex and the City, JTT, and along with them, sexy tunes that were off the racy charts. As The To Do List hits theaters this Friday, we're revisiting some of those jams, especially since the film revolves around a high school grad trying to lose her virginity in 1993. Below, we've rounded up 50 of the hottest, heaviest songs — and as it turns out, some are a lot dirtier than we remembered. Have a listen, and don't be surprised if you start blushing once you hit play.
"I Wanna Sex You Up," Color Me Badd
"Erotica," Madonna
"Let's Talk About Sex," Salt-N-Pepa
"Pony," Ginuwine
"2 Become 1," Spice Girls
"Me So Horny," 2 Live Crew
"I'm Too Sexy," Right Said Fred
"Knockin' da Boots," H-Town
"Laid," James
"Nobody," Keith Sweat ft.

Athena

Cage
"Bump n' Grind," R. Kelly
"Sex and Candy," Marcy Playground
"Red Light Special," TLC
Keep reading for the rest of the songs and the Spotify playlist!
"Babydoll," Mariah Carey
"Car Song," Elastica
"Smooth," Rob Thomas and Carlos Santana
"Human Nature," Madonna
"O.P.P.," Naughty by Nature
"I Don't Know Why I Love You," The House of Love
"Don't Let Go," En Vogue
"Bittersweet," Big Head Todd and the Monsters
"Creep," TLC
"Freak Me," Silk
"Stutter," Elastica
"Any Time, Any Place," Janet Jackson
"Your Body's Callin," R. Kelly
"Criminal," Fiona Apple
"Closer," Nine Inch Nails
"No Diggity," Blackstreet
"Nice & Slow," Usher
"U Can't Touch This," MC Hammer
"Freek'n You," Jodeci
"Boombastic," Shaggy
"Genie in a Bottle," Christina Aguilera
"Too Close," Next
"Rico Suave," Gerardo
"Hanky Panky," Madonna
"California Love," 2Pac
"I Touch Myself," Divinyls
"I Want You," Third Eye Blind
"Uhh Ahh," Boyz II Men
"Thong Song," Sisqo
"Giddy Up," *NSYNC
". . . Baby One More Time," Britney Spears
"Gett Off," Prince and The New Power Generation
"Freak Like Me,"

Adina

Howard
"All The Places (I Will Kiss You)," Aaron Hall
"I'll Make Love to You," Boyz II Men
"Baby Got Back," Sir Mix-A-Lot
"What's It Gonna Be?!," Busta Rhymes ft. Janet Jackson