Outdoor Gay Engagement Shoot in Massachusetts
Josh and Bryan's Outdoorsy Engagement Shoot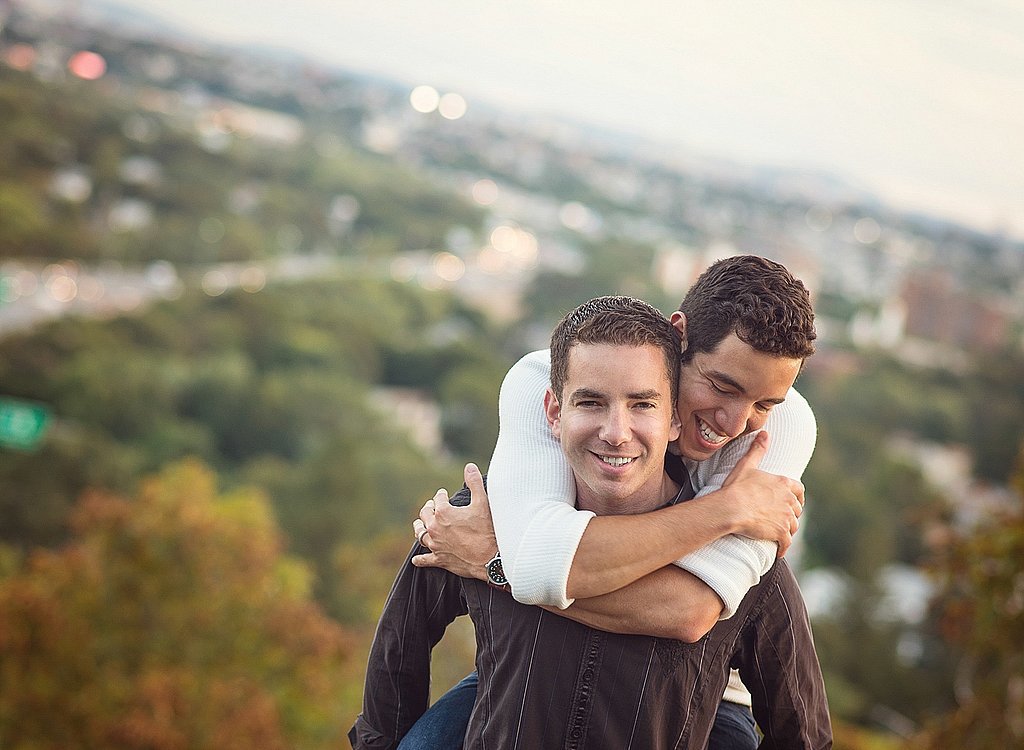 What's Your Reaction?
0
0
0
0
0
0
1
Josh and Bryan's Outdoorsy Engagement Shoot
According to photographer Makayla Jade, Josh and Bryan's relationship is "quirky with a whole lot of sweet," and their love-filled engagement session in Medford, MA, reflects that. Makayla says, "They love the outdoors and their cute little pups so they took us to the Fells, a rustic little hideaway with beautiful city views. The location fit their personalities perfectly." Before we check out the photos, Josh shares their touching proposal story:
"Bryan and I went to Bar Harbor, ME, as we have done for every Fourth of July, and despite all of the recent talk we had of a possible engagement, I had no idea what was actually in the works. In fact, it was only the day before the proposal as we were driving up the coast (dogs in tow), that I adamantly suggested we postpone any discussions of an engagement until he was ready to commit. The next day came, Bryan had convinced me he had made plans for us to eat at a restaurant along the water with views of the fireworks and a burger menu for dogs. Upon getting to the pier, it all becomes clear we are heading out onto the open water in what ends up being a gorgeous sailboat. As the cheese plates come out, Bryan asks me to go into the cabin and get a bottle of wine. I grab it, turn around, and there's Bryan with a camera aimed right at my face. I play along, smile a bit, and head back up to the deck. It is not until I begin turning the corkscrew into the bottle that on the second rotation it hits me. This is either a very bootleg black market bottle of wine, or that is a homemade wine label with our picture on it, asking me to marry him! Three minutes, a few gasps later, some really bewildered looks of amazement, guilt from complaining the night before, and I utter, 'OMG I am so happy the dogs are here right now with us!' . . . and then of course a yes!"
See the photos now!
Photo by Makayla Jade Creatives
Latest