News Trivia Quiz From Week of August 9
Très Trivia! Are You in the Know?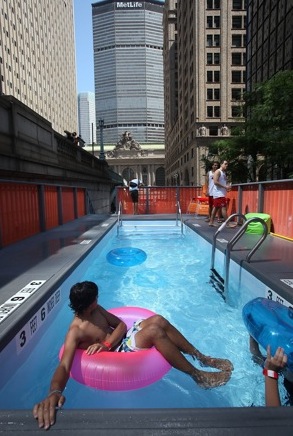 New Yorkers cooled off this week in portable "dumpster pools" parked on Park Avenue. Take this quiz to find out if you paid attention to the stories that made a splash this week.
This week, which comic strip announced its retirement?