Meghan McCain's Letter to Glenn Beck
Meghan McCain's Best Comebacks to Glenn Beck's Attack on Her Body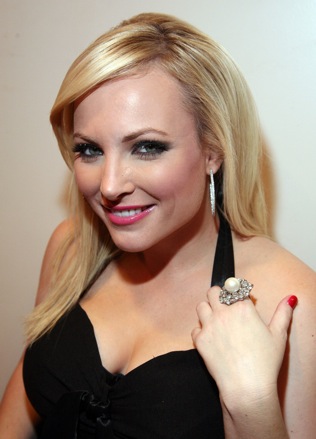 Glenn Beck didn't hold back when he cruelly attacked Meghan McCain for sporting a strapless dress in a skin cancer PSA, revealing her shoulders and collarbone. Yesterday on his radio show, he exclaimed that he was "getting sick just looking at it," pretended to vomit on air, and asked "has she thought about a burqa, just to be extra safe?" Wasting little time, Meghan took to her Daily Beast column to tell Glenn Beck to shut up about her body. Here are the best lines from her response:
On how he's out of touch: "Clearly you have a problem with me, and possibly women in general, but the truth is, it's 2011 and I heard your show on Fox was canceled. Isn't that an indication that the era of the shock jock pundit is over?"
On his embarrassing sexism: "There really is no need to make something like my participation in a skin cancer PSA into a sexist rant about my weight and physical appearance, because I'm going to let you in on a little secret, Glenn: you are the only one who looks bad in this scenario."
On the impact he could have on his teen daughters: "You're a full-grown man with teenage daughters who are probably dealing with the sexist, body-obsessed media environment that is difficult for all women. Is this really the legacy you want to be leaving for yourself?"
On the body-image double-standard: "As a person who is known for his hot body, you must find it easy to judge the weight fluctuations of others, especially young women. If any of your daughters are ever faced with some kind of criticism of their physical appearance or weight, they should call me, because women's body image is another issue I feel passionate about, and have become accustomed to dealing with and speaking with young women about on my college tours."
On the staleness of his jokes: "Next time, instead of jumping straight to the 'Meghan McCain fat jokes' maybe try out some new material? Because the fat joke thing, it's been done so many times, I know a creative intellect such as yourself can do better than that."
On how he helped her skin-cancer awareness cause anyway: "I am writing to thank you for helping me spread the word about a serious condition."
See the PSA that started it all below.