Guess Who Is Dressed to Ill?
You know who the usual suspects are in the parade of the badly dressed. But with only their clothes to give them away, can you guess who is dressed to ill?
1 of 7
Guess who looks like she crafted a dress out of a tie-top Hefty trash bag?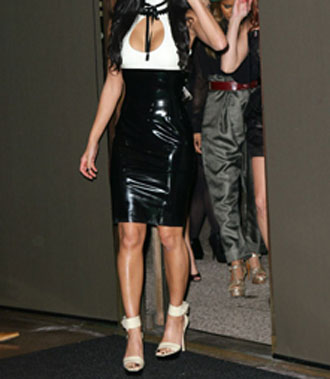 Beyonce
Kim Kardashian
Brooke Burke
Nicole Scherzinger
2 of 7
Guess who doesn't adhere to the fashion maxim, "If you're going to wear an animal print, tone everything else down"?

Taylor Momsen
Heidi Montag
Natasha Henstridge
Heidi Klum
3 of 7
Guess who thought she was only going to be photographed from the front?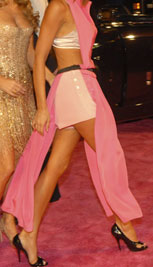 Kate Beckinsale
Victoria Beckham
Sarah Jessica Parker
Charlize Theron
4 of 7
Guess who showed up at the Maxim Style Awards givin' it all she's got?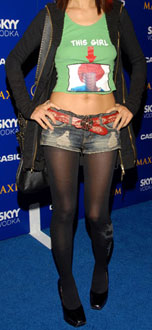 Juliette Lewis
Christina Ricci
Rachael Leigh Cook
Bai Ling
5 of 7
Guess who dressed like a Mayan warrior princess, complete with her own shield — the only problem being that it wasn't Halloween?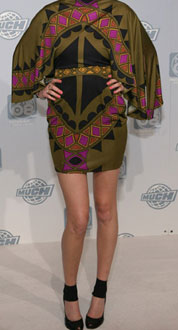 Stacy Keibler
Whitney Port
Heidi Klum
Karolina Kurkova
6 of 7
Guess whose outfit is a great ad for movie theater concession stands everywhere: top by Jujy Fruits, leggings by licorice sticks?

Beth Ostrosky
Lindsay Lohan
Brooke Hogan
Christina Aguilera
7 of 7
Guess who probably spent more time dressing like Elly May Clampett from the Beverly Hillbillies than people attending this event spent dressing up in evening gowns?

Elle Macpherson
Brooke Shields
Mariah Carey
Mandy Moore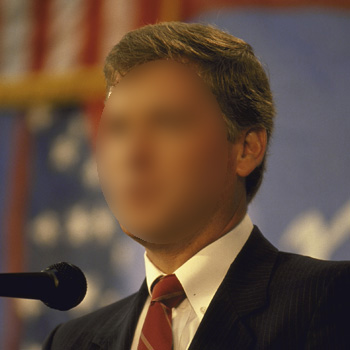 next slidequiz
Debate Talk: Who Said It?