Gay Marriage Protesters at Prop 8 Hearing
Protesters For and Against Prop 8 Take DC by Storm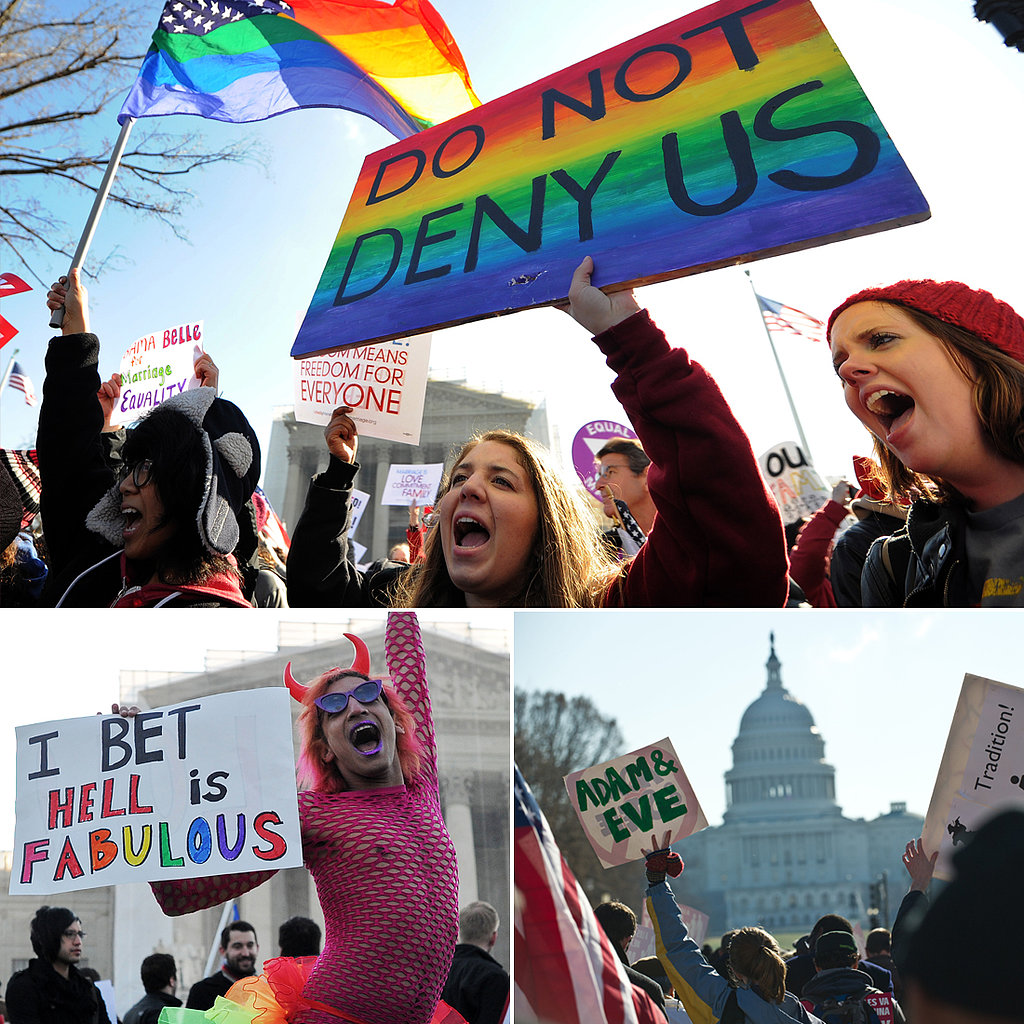 What's Your Reaction?
0
0
0
0
0
0
1
Protesters For and Against Prop 8 Take DC by Storm
The Supreme Court is hearing oral arguments on two gay-marriage cases this week that could either affirm a constitutional right to same-sex marriage across the country or keep DOMA and state bans in place. With so much at stake, advocates on both sides of the debate are camping out in DC to make their presences felt. They include gay couple Kris Perry and Sandy Stier, the plaintiffs in Hollingsworth v. Perry who are trying to overturn California's gay-marriage ban, Proposition 8. They addressed the media before the hearing. Also in attendance was Chief Justice John Roberts's lesbian cousin.
Today, the court heard arguments on Prop. 8, and legal observers note that in their questions, justices appeared skeptical of whether the case had a right to be before the Supreme Court in the first place. If the court decides it does not, and thus fails to make a decision on the constitutionality of gay-marriage bans, then a lower-court decision to invalidate Prop. 8 would stand and gay marriage would be legal in California — although, this would not overturn bans in other states. Tomorrow, the court will hear arguments on the Defense of Marriage Act, and we'll have to wait until the Summer for a decision in either. Until then, check out the demonstrations in front of the Supreme Court now.
— Additional reporting by Annie Scudder
Latest