It's Complicated: How Women Determine Facial Attractiveness
It's Complicated: How Women Determine Facial Attractiveness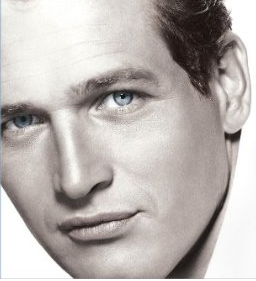 It's no surprise that how women determine facial attractiveness is complicated. Unlike many men who may give a woman's body a once-over, and then look at her face, deeming her attractive or unattractive, women, when checking out a man's face, tend to evaluate it on two levels, according to a study that was just published in the Journal of Experimental Social Psychology.
The first level women use to evaluate men's faces is sexual: they zero in on features like the jawbone, cheekbones, and lips. Then, they look at the entire face for how pleasing the overall aesthetics of the face are.
Researchers set out to prove this dual-process theory by asking two groups of 50 heterosexual women to look at pictures of men's and women's faces.
The first group was given pictures of men and women and told that some of them would be hypothetical dates (sexual) and others hypothetical lab partners (aesthetic). They rated them as attractive accordingly.
For the second group of straight women, they were given the same images, but the faces were split in two with the upper and lower halves shifted in opposite directions. Even with the opportunity to view female faces sexually (that is, feature by feature), the women still rated the attractiveness of female faces aesthetically, and their ratings correlated with the hypothetical lab partner ratings of the first group. When images of men's faces were split in two, however, their rating's correlated with the hypothetical date of the first group, that is, sexually.
The next stop for researchers? Figuring out how cultural differences and hormones play a role in the mechanics of female sexual attraction.