Bachelorette Party Horror Stories
Scary but True Bachelorette Party Horror Stories
When planning a bachelorette party, it's important to be prepared for a variety of mishaps, but no matter how on top of things you are, disasters can still strike. After all, drinks, a wild night or weekend, and a group of women who may or may not be friends can be a recipe for mayhem. We asked if you had attended any horrible bachelorette parties, and you shared some truly nightmarish bach bashes. This Halloween, read these scary but true bachelorette party horror stories — you've been warned!
Dangerous Liaisons
"This doesn't sound like a true story, but it is! I had a friend who went to a bachelorette party in New Orleans. Everyone in the bridal party, including the bride, had a serious boyfriend/fiancé, yet made out with a random guy that night. The girls all came clean to their significant others later that night, but it came with a lot of tears, including my friend who was the maid of honor and tried to stop the bride from making a mistake. Eeks!" — Anonymous
Mommie Dearest Disaster
"Inviting the bride's mom is a bad idea. A friend of mine was at a bachy party where the mom thought her daughter was still a virgin until someone spilled the beans that she and her fiancé had not saved themselves for marriage, and it was news to the mom. Then, another friend proceeded to bring in a cake featuring an anatomically correct man with a banana protruding from it that the bride was supposed to 'blow.' Yikes." — Nancy
Read on, if you dare.
Invasion of the Bride Snatchers
"One of the bridesmaids was trashed and hopped in the drivers seat of the limo while the driver was having a smoke break. She took us for a spin around the parking lot while we all screamed at her to stop. The bride kicked her out of the wedding on the spot." — Christina
The Dinner Party From Hell
"If you're the maid of honor, I recommend checking with the bride in the future to make sure you're on the same page as far as bachelorette activities are concerned. For one friend's bachelorette, the maid of honor made a reservation at Lucky Cheng's in New York, where we were forced to order wildly expensive (and really bad) food and drinks, as well as tip the strippers who kept approaching us with lap dances. Not only was I uncomfortable, but the bachelorette and all of her friends were, too." — Anonymous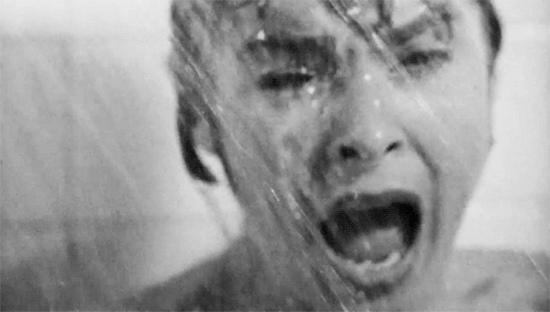 The Deadliest Weapon
"Does bruising your coccyx bone on a stripper pole in Miami count as a horror story?" — Jamie
When Balloons Attack
"Our bride-to-be made us wear certain shaped balloons in our tops (sticking out in upward direction) while at Myrtle Beach in Broadway at the Beach! Oh the looks we got!" — Amanda
A Bachelor Bomb
"One time I was at a bachy in New Orleans, and we were psyched to reserve a sweet balcony overlooking Bourbon Street — only to realize that the bachelor party had booked the balcony directly across the street, in shouting distance. We thought it was funny but it did sort of defeat the purpose." — Nancy