Happy birthday, Kristen Wiig — the SNL alum turns 40 today! Kristen never fails to bring us to tears laughing at her ridiculous impersonations on the sketch comedy show, her breakout movie role in Bridesmaids, and pretty much any character she plays on TV or film. As an ode to the funny lady, we're sharing the wisdom we've gleaned from some of Kristen's funniest moments, illustrated with GIFs, of course.
"Never marry a guy who's really into shoes."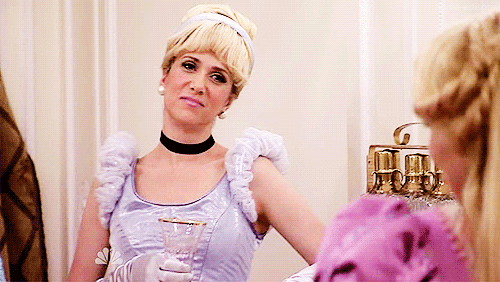 It's OK to not want to check out his goods.