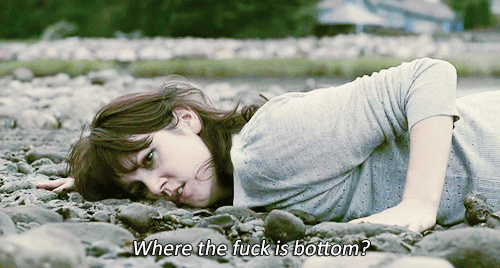 If you've taken our quiz and assessed that you are, in fact, in the midst of a quarter-life crisis, we're here to help. Being stuck in that transitional period where you're having a difficult time letting go of your college days (and maybe parental support), while attempting to get your sh*t together in terms of career and relationships can result in depression and all-around self-loathing. But now's the time to get up off the couch and get excited about the next chapter of your life. Ready? Let's get into it.
Pull Yourself Together
Stop comparing yourself to your peers. So if you can't handle another engagement, wedding, dream vacation, perfect job, and adorable baby Facebook update, maybe it's time to take a little break from social media to focus on yourself.
If you're living at home, spend some quality time with your family. It will show them how much you appreciate their support (and money) and you'll learn some things about their own 20-something struggles. Plus, it may be the last period in your life that you'll get this much one-on-one time with them. Don't take it for granted!
Don't get trapped in your head. It's better to get those negative thoughts and feelings out rather than dwelling on them, which will just bring you down. So go to therapy, start a journal, and talk it out with loved ones.
If you're going through a rough patch, maybe a period of unemployment, and you find yourself sitting at home watching Downton Abbey and drinking, at least share that bottle of wine with your friends. They'll keep you from wallowing, they'll encourage you, and you'll realize you're all going through the same crap. It's amazing how laughing with your girlfriends can lift your spirits.
Read quarter-life crisis books from other women who have been there. You're not alone, and one day you'll be laughing instead of crying about your situation.