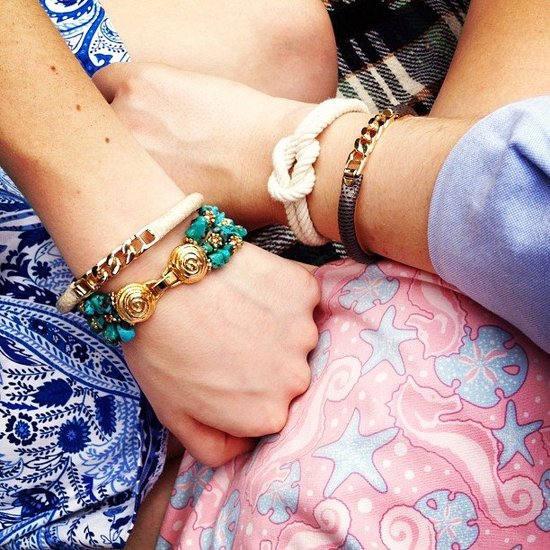 This year, why not spice up your usual get-fit New Year's resolution by strengthening your friendships instead? Everything's easier when you've got a loving support system behind you, so make 2013 the year of building positive, healthy friendships. Check out these five fun, fresh ideas for a friendly New Year's resolution you're sure to keep!
Make time for those closest to you. It's easy to get wrapped up in your busy schedule, but adding some quality friend time to your to-do list is sure to bring out the best, most satisfied you. Pencil in friend dates at the start of each week to be sure you see the friends that mean the most. Can't seem to find the time? Do your errands with friends! Invite a pal to exercise with you, go grocery shopping together, or ask them to come over for coffee and tidy up as you chat.
Remember the little things. Being a positive, supportive friend doesn't have to be a full-time job. By sending a funny text, talking on the phone during your lunch hour, or video chatting every so often, you'll be able to keep in touch without filling up your calendar or emptying your wallet. Friendships don't have to be stressful — even the smallest efforts matter, so do what you can with the time you have.
Create new memories. If you and your pals are in a bit of a rut and always seem to be looking back on the good old days, maybe it's time to create new good days. Always meeting at the same place, doing all the same things? Think outside the box when it comes to activities and get-togethers. Host a night of 2013 planning, where you and your closest pals can come up with fun things to do throughout the year. Even better: early efforts can make for more affordable plans when it comes to concerts, trips, and daily outings.