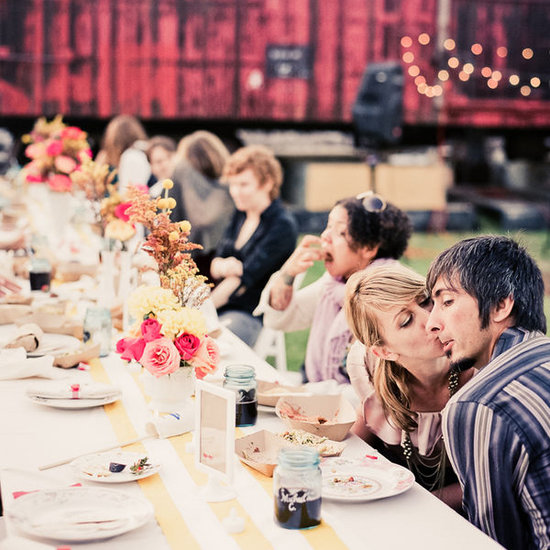 Not in a serious relationship and stressing about the looming RSVP date on that wedding invite? Have no fear. Just follow this guide to find out who you'll be forced to babysit versus who will help you celebrate.
Five Foolish Choices
Your Hookup Buddy. We can take the tip from Jon Hamm's character in Bridesmaids. Do you really want to explain your "special" relationship to everyone? Or worse, do you want your buddy to explain it for you?
That Guy You Met Last Week. Yes, he was handsome. Yes, you had a connection. But let's take things slow. We don't want to scare off a great guy with wedding talk too soon.
Your Friend Without a Filter. We all know him and love him, but we cringe when he always finds the way to say the wrong thing at the worst time. He's probably not your best bet for a wedding date.
A Blind Date. I think we can agree that a wedding isn't ideal blind or first date territory.
Your Ex. Sure, you and your ex are both close with the couple. I know. He may even ask if you'll go with him, but don't be fooled. This day is a celebration of a solid relationship, not an excuse to harp on the demise of your past. Trust us; just say no.
For five foolproof options, read on.